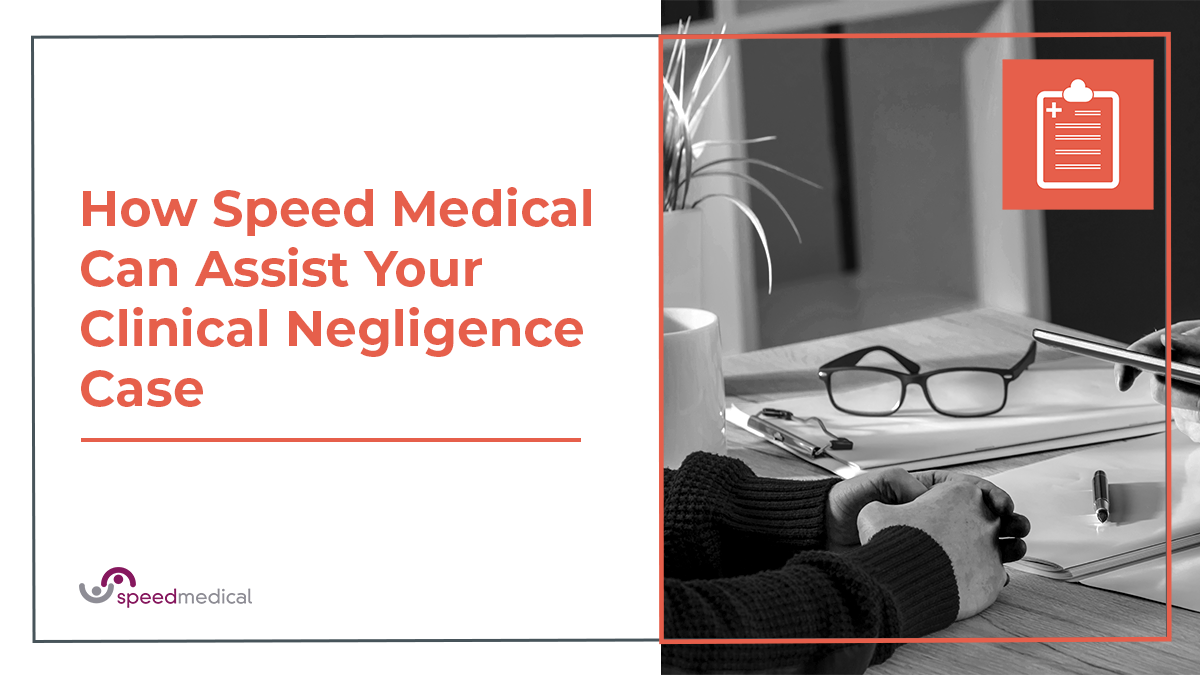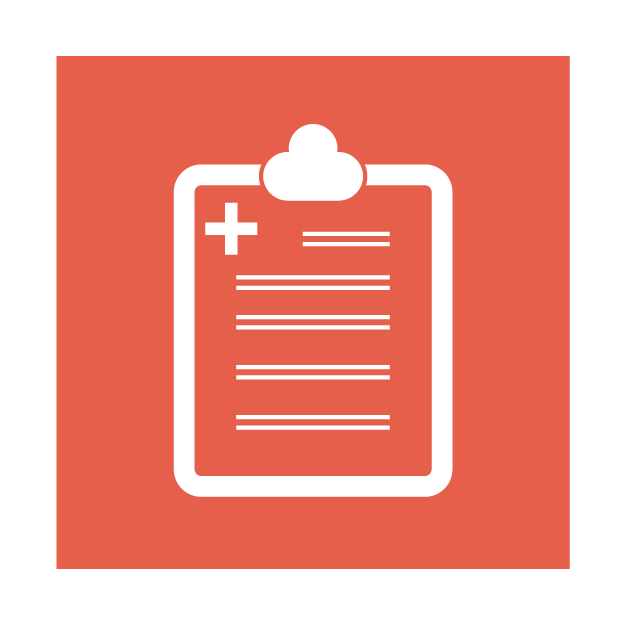 12 Apr 2022
How Speed Medical Can Assist Your Clinical Negligence Case
At Speed Medical we're proud of the extensive list of services we offer including medical reporting, rehabilitation services, and investigations & diagnostics. For almost 25 years we've been assisting insurers and solicitors in a broad range of cases such as employer's liability, public liability, occupiers' liability, non-MedCo road traffic accidents, serious injury cases, and clinical negligence. Our dedication to delivering the highest quality services, experts and solutions is what makes us an award-winning and market-leading report and rehabilitation provider.
Our Clinical Negligence Services
We offer a full suite of services that will support your clinical negligence case, meaning you can focus on your core legal activities. We will assign you a case handler at inception who will be solely responsible for  all aspects of your case and will be your one point of contact throughout the case at  to ensure continuity, knowledge and communication, providing comfort of ownership and responsibility.  
Our panel of highly skilled, hand-selected medical experts deliver the reporting solutions needed to keep your case moving. From MedCo to complex cases, our highly skilled and eminent of experts will always provide outstanding clinical quality, ensuring accuracy and CPR compliance in every report.
Fixed Fee Screening Reports – GP
Completed by our highly experienced GPs, we can provide a comprehensive screening report to identify any suboptimal care given. This is a fixed fee service and offers a full review of medical records
Fixed Fee Consultant Screening Reports - for all Consultant Specialisms
Due to the nature of clinical negligence claims and the broad range of disciplines they cover, we offer fixed fee screening through our diverse range of panel members. We'll find the right expert who will give a justified and qualified opinion on whether or not negligence has occurred. We can offer the consultant screening report as a stand-alone service, or as part of our comprehensive clinical negligence service.
Our hand-selected experts have a comprehensive understanding of what the requisite standards of care are and will establish if the care provided fell below these standards and amounted to a breach of duty of care.
Our expert witnesses can provide full, detailed, impartial, and evidence-based opinion on individual clinical negligence cases. Via the compiling of in-depth reports, they will establish if a defendant is in breach of a duty of care owed to your client, and that the injury they sustained was resultant of this, 'legal causation'.
Condition and Prognosis Reports
After our experts have examined your client, they will be able to provide a thorough conditions and prognosis report and advise on the recovery and rehabilitation prospects. The compilation of this report will assist you with assessing the values of a claim.
Medical Records Collection and Pagination
Medical records collection and pagination can form a vital part of a clinical negligence case. We've built strong relationships with thousands of medical record providers allowing us to obtain records swiftly. Our proactive strategy ensures you'll be in receipt of the records securely and efficiently. Once received we offer a fixed hourly fee for pagination ensuring that your time can progress the case further.
If you would like to talk to us further about any of the services we offer, please get in touch with our team today. Email Caroline at Caroline.Arrowsmith@speedmedical.com or head to our website!