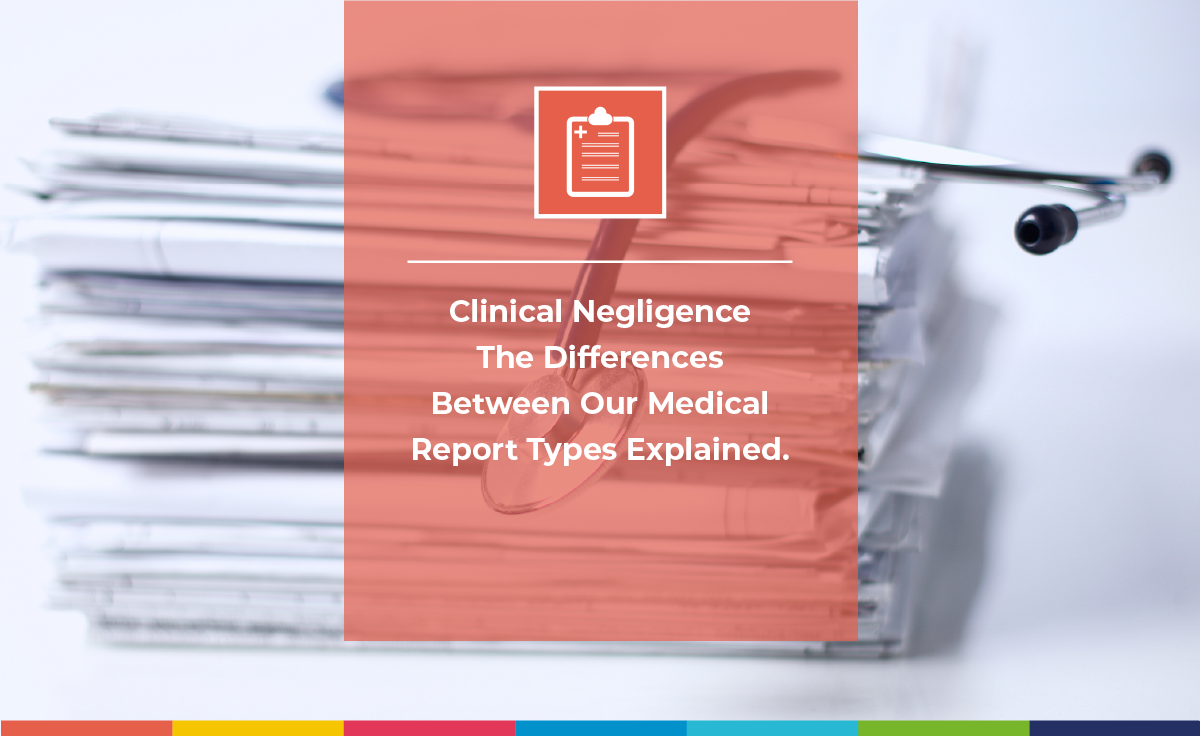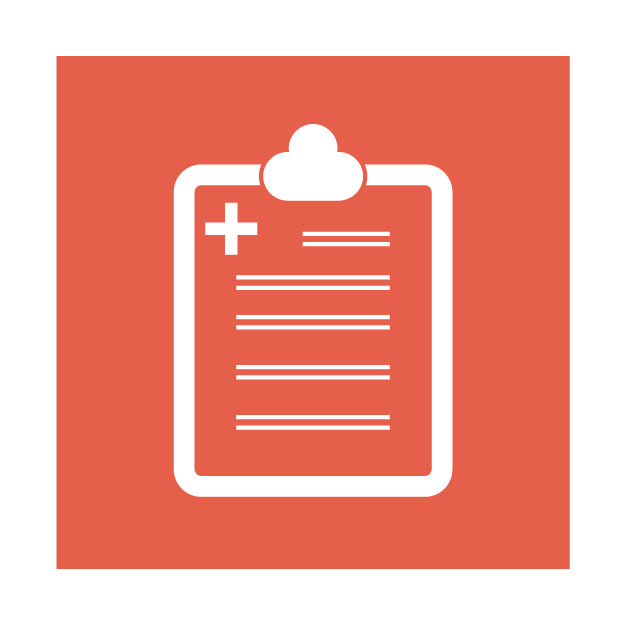 23 Jun 2021
Clinical Negligence: The Differences Between Our Medical Report Types Explained
At Speed Medical our clinical negligence expert witnesses are proficient in creating up to six different types of medical reports. All of which take separate forms, despite ultimately being evidence-based to support a unifying goal. Primarily, that being to determine the prognosis (and based on that) and making the necessary recommendations with reference to recovery and rehabilitation programmes. Together with the seeking of compensation in relation to proven cases of clinical negligence.
Any of these individual medical reports can be sought by solicitors acting on behalf of clients, when pursuing claims for clinical negligence. The premise of all these medical reports being to impartially validate how an act of clinical negligence led to un-mitigating circumstances surrounding a patient/client's adverse health thereafter. 
Once instructed by solicitors, our dedicated case handlers will be the single point of contact and be solely responsible for organising and managing a client's case from start to finish. From expert witness nomination (which habitually covers costings, service provision and distance for the client) to the instructing and subsequent collation of medical reports.
Substantial Medical Reports Compiled by Leading Clinical Negligence Experts
With over 21 years' experience of creating a full range of medical reports, including those required to support cases of clinical negligence, you can be assured that clinical governance remains at the heart of our provision. 
Our in-house and industry-first Clinical Advisory Board oversees every aspect of the expert witness service provision, and as a panel comprises of hand-selected medical experts who are eminent within their healthcare disciplines.
Our expert witness panel encompasses over 5,000 healthcare professionals, 1,000 of whom are highly specialised and offer a wealth of experience in clinical negligence cases.
In terms of medical report types, below we give you more insights into the key differences between the reports our experts are responsible for compiling for individual clinical negligence cases.

Clinical Negligence Reports Overview:
GP Screening Reports - Written by experienced general practitioners who are qualified to provide invaluable and impartial opinions.
Consultant Screening Reports – Written by an expert steeped in specific clinical discipline experience in which the clinical negligence case is signposted.
Breach of Duty Reports - Designed to determine if the clinical treatment fell below the requisite standard, indicating clinical negligence.
Causation Reports – Hinges on whether it can be established that the failure in clinical care either directly caused or materially contributed to the harm caused to the patient. This attribution of harm as a result is undertaken by expert witnesses in the relevant speciality.
Condition and Prognosis Reports - Describes client's current condition regarding personal injury, and reports on the likely prognosis going forward.

GP Screening Reports
Of the two screening report services we provide, GP screening reports are written by experienced general practitioners who qualified to form invaluable and impartial opinions.
Drawing conclusions based entirely on the medical evidence they are initially presented with; the premise of this report is to indicate whether an act of clinical negligence has taken place.

Consultant Screening Reports
Consultant screening reports are completed by an expert steeped in experience in the specific medical field in which the clinical negligence case is signposted.
A vital part of our clinical negligence provision for solicitors, consultant screening reports effectively validate the authenticity of claims and the cases which are then perpetuated, whilst highlighting the best course of action to take.
Consultant screening reports also outline prospects of success in terms of breach of duty and causation.
Breach of Duty Reports
Breach of duty reports are designed to find out if the clinical treatment your client received met with the requisite standards and compliance. And if not, to decide whether a breach of duty occurred, which would then form the basis for a clinical negligence claim. Our independent expert witnesses will examine the treatment your client did or did not receive and ascertain if the standards of a reasonable body of medical practitioners in that particular field were met. The body of opinion must also be shown to be both logical and reasonable.
These experts have a comprehensive understanding of what the requisite standards of care are and will establish if the care provided fell below these standards and amounted to a breach of duty of care.

Causation Reports
Causation reports are primarily determined by scrutinising the balance of probabilities. With a view to succeeding in clinical negligence cases, a solicitor must prove that a defendant is in breach of a duty of care owed to their client and that the injury they sustained was resultant of this, 'legal causation'.
Factual causation refers to the proving of the extent of the injury, and to clarify this aspect it's crucial to address what the position would have been 'but for' the breach of duty. Comparing this to what happened in the event, and what the prognosis as well as diagnosis is.
Which is the point at which our expert witnesses can provide full, detailed, impartial and evidence-based opinion on individual clinical negligence cases, via the compiling of in-depth reports to this end. 
Conditions and Prognosis Reports
A condition and prognosis report essentially describes and confirms your client's current condition with reference to their personal injury, and reports on the likely prognosis going forward. These reports need to underline that a duty of care was owed and breached, and that the breach led to suffering through injury.
It's the latter element which is of the greater concern to an expert witness when creating a condition and prognosis report. The compilation of this report will assist solicitors with assessing the values of a claim.
Experts will first need to examine your client to determine the extent - and consequences - of the injury (physical or psychological) and conceive recovery and rehabilitation prospects.
Outstanding Clinical Negligence Experience
Clinical negligence claims cover a broad spectrum of healthcare disciplines. Everything from birth and brain injuries to spinal cord and cosmetic surgery. Therefore, it's crucial that your client is given the opportunity to consult with a specialist in the clinical field most appropriate to the injury or condition from which they are suffering.
Every medical report we compile is quality checked to ensure accuracy and CPR compliance, and forms part of the far-reaching service we offer your clients, courtesy of our team of dedicated clinical negligence case handlers.
Get in touch today to find out more.