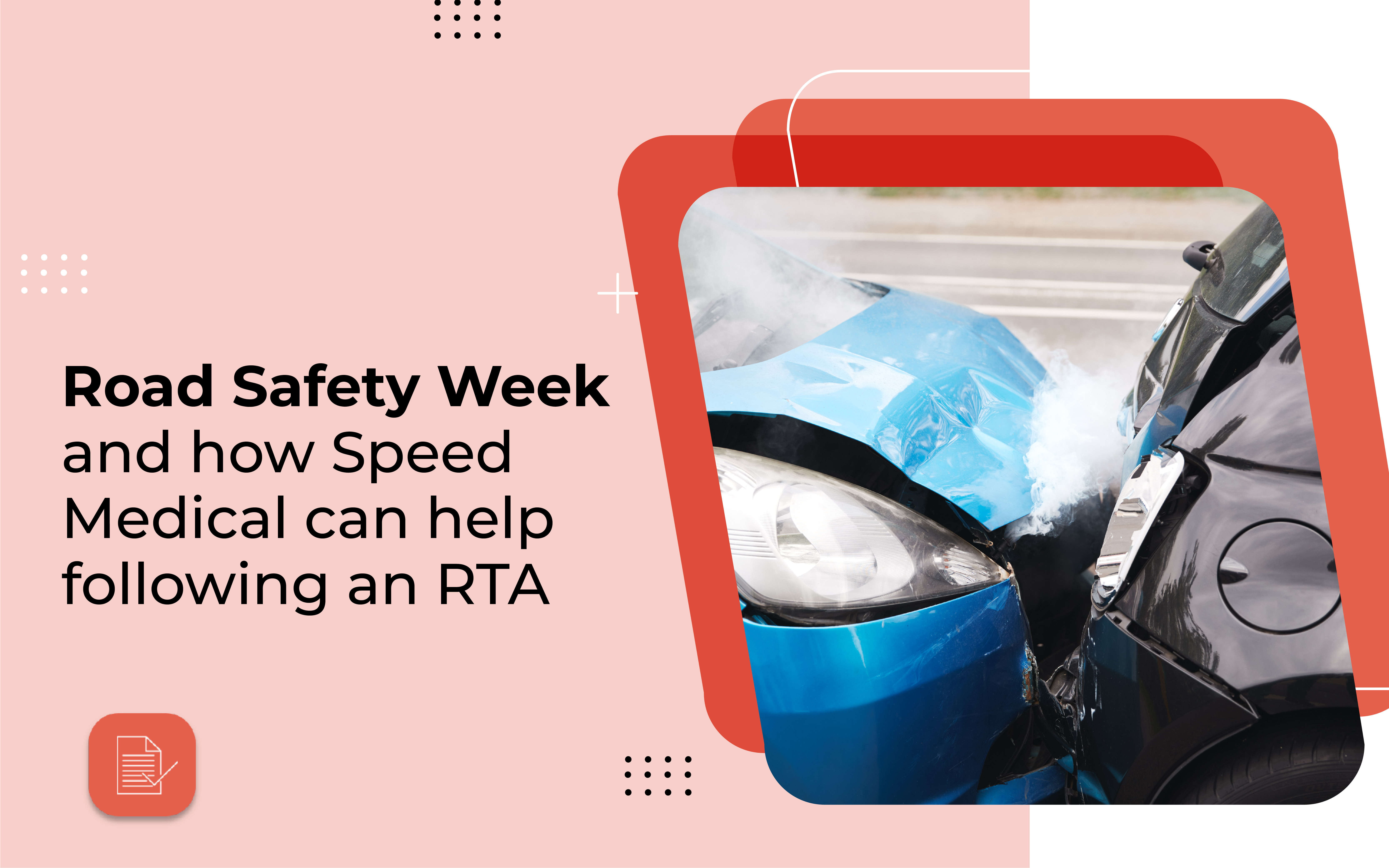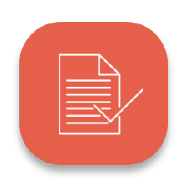 16 Nov 2022
Road Safety Week and How Speed Medical Can Help Following an RTA
The 14th – 20th November marks Road Safety Week in the UK which aims to raise awareness of general road safety including "safe roads, safe vehicles and speeds, the new hierarchy of road users, and the importance of inclusivity to keep us all safe on the roads." The UK saw almost 120,000 casualties in 2021 from road traffic accidents and although this is a decrease of about 9% from the previous year, the numbers of preventable collisions and deaths due to RTAs needs to be dramatically reduced.
With an estimated 1,390 deaths in 2021 and over 21,000 serious injuries caused by a road traffic collision 'safe roads for all' is the theme and key message for this year's Road Safety Week which, as well as raising awareness and spreading a strong message of how to be as safe as possible on the roads, "gives us all the opportunity to remember people killed or injured on UK roads, and raise funds to help Brake care for road victims and campaign for safe roads for all."
What is the most common cause of an RTA?
It is estimated that between 90 and 95% of RTAs are caused by human error which can occur for a number of reasons including:
speeding and being unable to react to a dangerous situation in time
tiredness causing delayed responses
falling asleep at the wheel
drink driving
being distracted – this could be due to using a phone, changing the radio station or adjusting the temperature, eating, or talking to a passenger
misjudging potentially dangerous situations such as bad weather conditions
What are the most common injuries following an RTA?
Road safety charity Brake reports that someone is killed or seriously injured on the road every 16 minutes in the UK. Injuries caused by an RTA vary greatly in severity and type and can include:
whiplash and other neck injuries
brain and head injuries
spinal cord and other back injuries
broken bones
strains, sprains, and tissue damage
There are also often mental health issues that occur including PTSD following a serious injury.
How Speed Medical can help following an RTA
Speed Medical can help in a number of ways following an RTA. We have a huge range of services including medical assessments, physiotherapy, mental health services, diagnostics and surgical procedures, and legal reporting. With a flexible approach and scalable delivery, we can undertake and facilitate any request you may have. 
Through our strict recruitment and onboarding process, we source the most suitable medical experts and treating clinicians to meet your needs. We then manage the entire administrative process, organising all appointments and treatment sessions as well as collating and forwarding any follow up results, reports, or evidence. We can take care of every recovery journey from beginning to end.
Medical Reporting
Speed Medical are the largest independent Tier 1 MedCo agency, producing in excess of 80,000 medico legal reports each year. We are wholly committed to providing an outstanding level of service to each client and have built a dedicated team, specifically trained to manage all MedCo cases.
Our team of experienced individuals work tirelessly to not only meet but exceed all service levels and are on hand to help individuals through what can often be a stressful time.
If you would like any more information about our services, or to talk to a member of our team about how we can help following an RTA, please get in touch.