Medico Legal Reports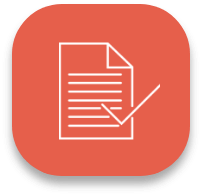 We're more than a service provider, we're your partner
Working with both claimant and defendant insurers and solicitors, we have been providing independent medico legal reports and expert witness services for over 24 years.
Unlike other medico legal providers, our panel spans beyond GP and orthopaedic surgeons and covers all disciplines and specialisms. 
Our dedicated teams, who are available from 8am to 8pm Monday - Saturday, remove all administration from the procurement of medical evidence and associated services. We drive efficiencies and value into the process of obtaining medical reports, enabling you to focus on other areas of the case.
We deliver both initial and second reports (regardless of whether we completed the initial report) with all passing through our stringent quality checking process to ensure accuracy and CPR compliance.
Case types we can facilitate
Additional Services
We understand that your time is valuable and therefore offer a full suite of services to support the medical reporting process.
Deferring all medical administrative duties to Speed Medical can save you both time and money and means you are free to focus on other elements of the case.
We can provide reports and associated services including:
Medical records collection 

Medical records chronology 

Medical records pagination

Early intervention physiotherapy >
Clinical governance and service lies at the heart of everything we do
Clinical governance sits at the centre of our medical reporting service, ensuring the examinations that are undertaken and the reports that are produced are in line with quality, safety and clinical standards that have been set across the group. Overseeing our clinical governance policies and strategy is our Clinical Advisory Board whose job it is to support and monitor our panel of medical experts.
You can read more about our industry-leading approach here.