Mental Health Services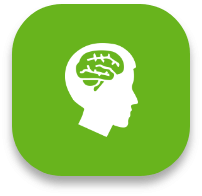 A national network of psychologists, psychiatrists and counsellors
The number of people living with mental health problems is increasing across the UK, causing increased pressure on not just NHS mental health services but across the whole system*.
By outsourcing your requirements for mental health assessments and treatment to Speed Medical, we will assist your policyholders, employees and clients alike in providing efficient access to the services they require.
Delivering over 10,000 psychological and psychiatric assessments and treatment sessions each year, we are well versed in the co-ordination of mental health related services.
Following assessment, treatment can be delivered either face to face or virtually to clients in the insurance, legal, occupational health, healthcare and employment sectors.
Our mental health services are delivered by some of the most eminent experts in the UK who cover a wide range of specialisms. From neuropsychological assessments through to counselling, CBT and EMDR, we're here to help with any requests you might have and offer a fixed fee solution on a number of services. 
All experts go through a strict on boarding process and ongoing due diligence checks to ensure fitness to practice and to maintain the highest standards of service and treatment provision.