Diagnostics & Surgical Procedures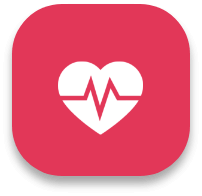 From diagnosis through to surgical procedures, we provide it all
Understanding the root cause of a problem is not always obvious, in these instances diagnostic investigations may be required to better understand exactly what is going on.
We have built longstanding relationships with over 2000 tried and trusted experts and leading hospitals, clinics, and diagnostic venues affording you access to quick and efficient investigations.
Organising diagnostic investigations and surgical procedures can often be a protracted and complicated process. We remove all administrative requirements by managing each stage of the journey.
From booking the initial investigation through to organising surgical procedures and post operative consultations, our experienced team are here to help.
We can arrange any treatment or surgical procedure recommendations and where required; provide a full breakdown of costs.
Our commercial model is extremely transparent, and we provide a number of services on a fixed fee basis including MRI scans, ultrasounds, CT scans, nerve conduction studies and EMG scans.

Services include but are not limited to:
MRI

X Ray

Ultrasound

CT Scan

Injections

PET Scan

Brain Scan
Bone Scan

ECG

Arthroscopy

EMG

SPECT

Nerve Conduction Studies

Surgical Procedures