Physiotherapy & MSK Services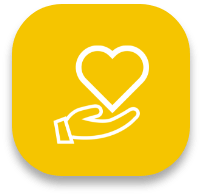 Nationwide physiotherapy and MSK services
Built and refined over the last 25 years, our panel of physiotherapists and MSK clinicians support a wide range of customers in the insurance, occupational health, legal and employment sectors.
Covering the whole of the UK, our panel provide a breadth of specialisms and experience at the most cost-effective rate.
Working with Speed Medical couldn't be easier.
With services delivered in line with your current provision we provide access to our bespoke IT platforms and portals and offer a range of integration services. We work directly with the client or via you and even offer direct access to our panel of physiotherapists so you can select your treatment provider.
In addition to delivering services directly, we can become part of or all of your supply chain and offer full access to our nationwide panel to ensure the integrity of your own supply chain.
Clinical Governance
Underpinned by a robust clinical governance programme, which is overseen by our Clinical Advisory Board, our panel of physiotherapy and MSK providers are subject to a stringent on boarding process, ongoing due diligence checks and clinical audits to maintain the delivery of high quality and outcome driven treatment.
As a minimum all experts must hold registrations with the HCPC and CSP, have a minimum 5 years post graduate clinical experience and have all relevant insurance policies.