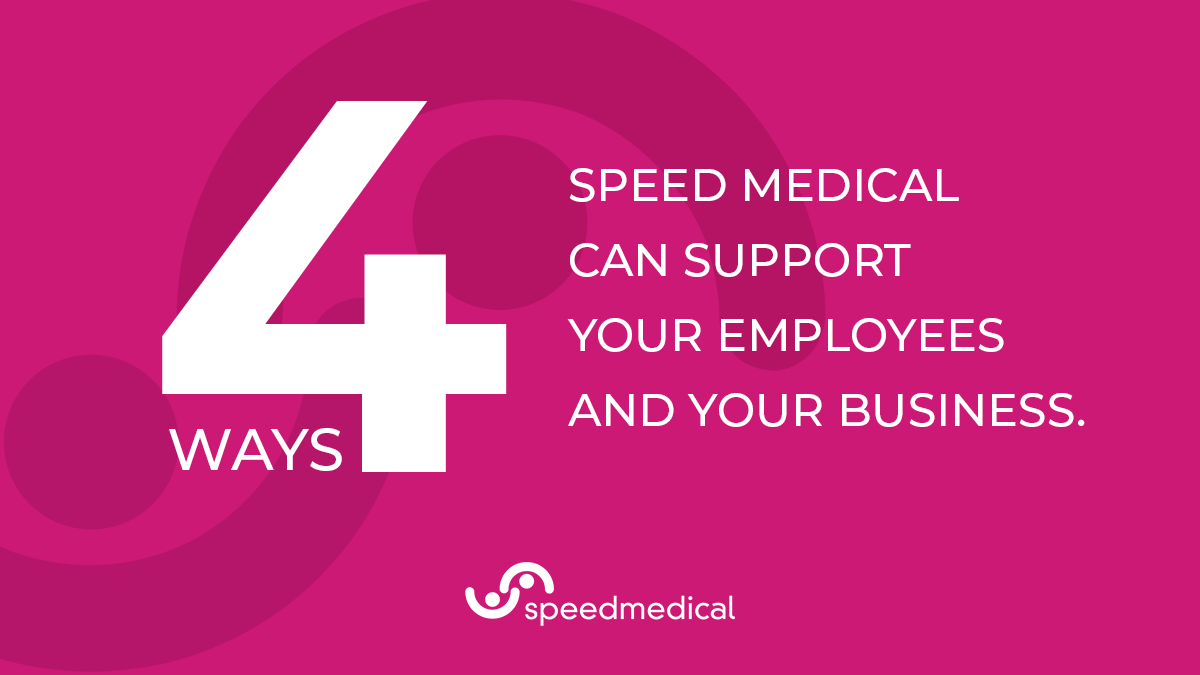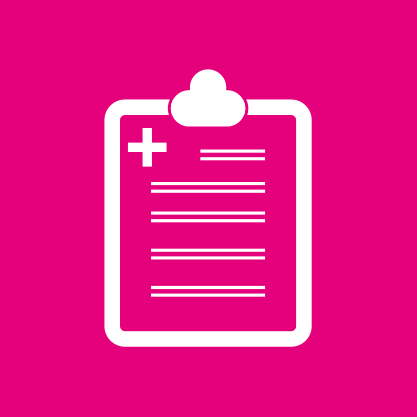 24 Jan 2022
Four Ways Speed Medical Can Support Your Employees and Your Business
As any employer will know, running a business involves an incredible amount of work, and as you and your team grow, so does the workload. Taking care of your business and your staff can be a juggling act, and we know that getting processes in place to ensure things are running as smoothly as possible is always a top priority.
Speed Medical can help.
Did you know, an estimated 141.4 million working days were lost because of sickness or injury in the UK in recent years? Long-term or frequent employee absences can have a drastic effect on a business and navigating your legal duty of care and your staff's wellbeing can be extremely complex and time consuming.
Speed Medical offers several services designed to help you solve this problem.
Absence Management Referral Reports
An absence management referral report helps you understand the extent of an absent employee's medical situation and be able to act accordingly in line with the Equality Act 2010. Our report, which will be delivered by an Occupational Health Practitioner following either a telephone or face-to-face assessment, will help you determine the best course of action for your employee, and your company.
We pride ourselves on producing outcome focused reports containing clear timelines and recommendations, meaning you will have a straightforward plan to follow. We give you the information you need and provide the best course of action based on our assessments. We have a nationwide panel of occupational health clinicians and focus on putting your unique requirements at the heart of our service delivery, wherever you are in the country. Our main goal is to drive clinical quality and improve efficiencies within your business. For more information, click here.
Investigations and Diagnostics
Following your absence Management Referral Report and recommendations within, you may need further diagnostic investigations to determine your employee's ability to return to work. We can organize a range of diagnostic investigations to better understand your employee's injuries or medical situation. Following the investigation, we can book any further treatment or surgical procedure recommended for your employee's recovery.
More about our investigation and diagnostics services here.
Medical Rehabilitation
If your employee can return to work following illness or injury, we can assist you on how best to accommodate them. Whether your employee requires physical, psychological, or even post-surgical rehabilitation, access to our panel of experts and providers who are experienced in a vast range of fields allows us to arrange the most suitable treatment for them and ensure their return to work is as smooth as possible.
For more information on our medical rehabilitation services, click here.
Mental Health Services
As we know, our mental health is every bit as important as our physical health, and we have access to a huge range of services for your employees including counselling, CBT, EMDR, and psychotherapy. Taking care of our mental wellbeing, especially after a traumatic event such as an illness or injury, has been proven to greatly improve recovery. We can assist your employee with assessments, appointments, and treatment.
Find out more about our mental health services here.
If you have any questions about our services, please feel free to get in touch with our team.