The injuries sustained after an accident aren't always physical. Experiencing a traumatic and unexpected event, such as a car accident, can often have an impact on your mental health.
Tackling psychological issues at the earliest opportunity can improve your case lifecycle by significantly increasing the speed of your client's overall recovery and helping return them to optimum health.
We understand these cases may require a more tailored approach to Psychological Rehabilitation. We facilitate a vast range of psychological rehabilitation treatments via our extensive expert panel for children, adolescents, adults, older adults and families including:
CBT - Cognitive Behavioural Therapy

Neuro-psychological assessment

Counselling

EMDR - Eye Movement Desensitisation and Reprocessing
Psychological assessments
Unless stated within a clinical recommendation, we will always arrange a psychological assessment with one of our highly experienced psychologists to evaluate the impact on your client, as well as the length of treatment required to return them to optimum health.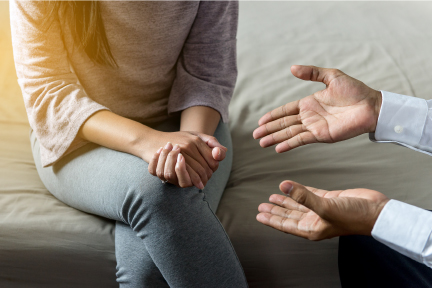 Psychological Rehabilitation
Following the assessment, and the receipt of a comprehensive report, we will advise you of any recommendations for psychological treatment and scope out the most cost-effective course of action for your client.
CBT
CBT (Cognitive Behavioural Therapy) is a popular form of treatment, proven to help both mental and physical heath problems. At Speed Medical, we have over 2,100 CBT specialists nationwide who perform over 25,000 sessions every year.
After an accident, many individuals experience feelings of panic or disturbing flashbacks. This can lead to difficulties such as disrupted sleeping patterns and can even affect their mood and confidence on a daily basis.
Our highly experienced experts will deliver a tailored therapy programme, helping to alleviate stress caused by the accident and allowing them to focus on moving forward with their life.
Convenience for your client
Great relationships with thousands of providers and experts across the UK allow us to arrange assessments and treatment sessions to be carried out at the most convenient time and location for your client.