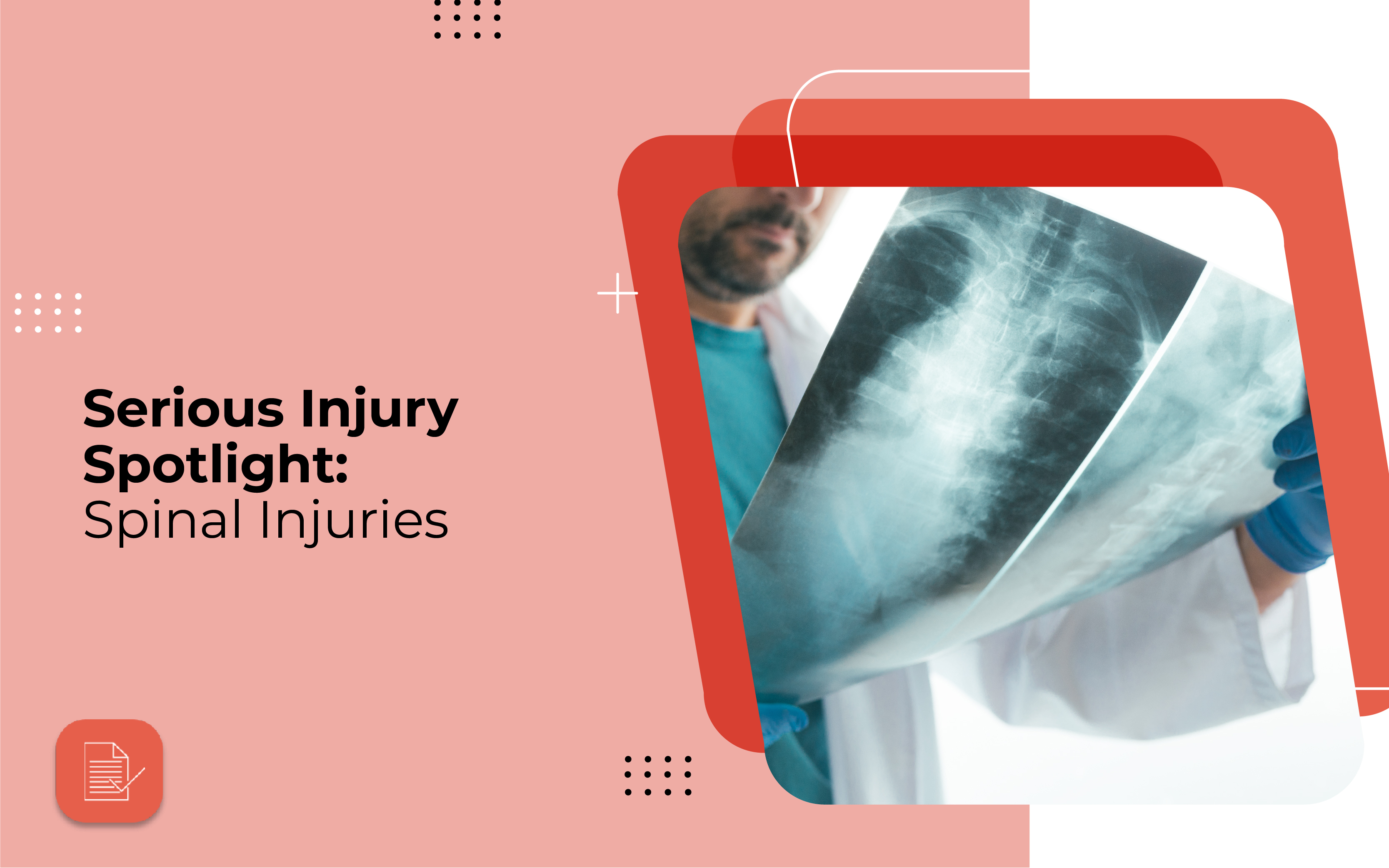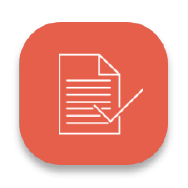 24 Oct 2022
Serious Injury Spotlight: Spinal Injuries
Our spines are made up of 33 small bones called vertebrae which form a tunnel that protects the spinal cord. Our spine is what keeps us upright and allows us to walk, run, twist, bend and move, so sustaining an injury to the spine or spinal cord can have a serious impact on someone's life.
What's the difference between a spinal injury and a spinal cord injury?
A spinal cord injury involves damage to the spinal cord itself, rather than the vertebrae surrounding it. There are four sections of the spinal cord (cervical, thoracic, lumbar and sacral) and the effect an injury has on the body is dependent on which part of the spinal cord is damaged.  
A spinal injury occurs when damage is caused to the bones (vertebrae) that make up the spine. This may include a fracture or a dislocation. If someone sustains an injury to the spine, there is also a risk of the spinal cord being damaged as well.
What happens if someone sustains a spinal injury?
Spinal injuries can vary in severity from minor to severe. Symptoms of a spinal injury can include:
Muscle weakness
Loss of voluntary muscle movement in the chest, arms, or legs
Breathing problems
Loss of feeling in the chest, arms, or legs
Loss of bowel and bladder function
In some extreme cases, a spinal injury can be fatal.
What are the leading causes of spinal injuries?
There are a number of causes of spinal injuries including road traffic accidents, falls, sports injuries, violence, infection, and birth injuries.
According to The World Health Organization "Males are most at risk in young adulthood (20-29 years) and older age (70+). Females are most at risk in adolescence (15-19) and older age (60+). Studies report male-to-female ratios of at least 2:1 among adults, sometimes much higher." They go on to explain that "mortality risk increases with injury level and severity and is strongly influenced by availability of timely, quality medical care. Transfer method to hospital after injury and time to hospital admission are important factors."
What is the treatment for spinal injuries?
Establishing the type of spinal injury quickly is crucial. "Quick recognition of suspected spinal cord injury, rapid evaluation and initiation of injury management, including immobilization of the spine," are all vital "for improving the survival, health and participation of people with spinal cord injury" says the WHO.
Surgery is often required, and ongoing healthcare and rehabilitation are crucial on the journey to recovery. Mental health services are also vital due to the trauma of sustaining a spinal injury and the effect it can have on your client's quality of life, including their mobility.
Speed Medical can help every step of the way
Our panel of medical experts and internal teams have knowledge and experience within personal injury, capacity assessments and employment law, enabling us to provide a complete range of services to assist with your case. From medico legal reports through to physiotherapy services and surgical procedures, we're here to support you and your clients every step of the way.
From instruction to conclusion, we handle all elements of your case allowing you time to work on other areas. Many of our teams work on a case handler basis so you will only ever deal with one person.
In addition to collation of medical evidence we are also able to organise a vast range of rehabilitative treatments, diagnostic investigations, and surgical procedures to help in the recovery of your clients.
Our fantastic partner Harrison's Associates can handle your case management and expert witness requirements meaning there is no need to look elsewhere as the entire case will be dealt with by us.
If you'd like to talk to us further about our range of services, please get in touch with our friendly and knowledgeable team.