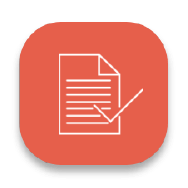 31 Aug 2022
The 5 Most Common Injuries at Work
Today's standards of safety within the workplace are better than they've ever been, but that's not to say that accidents and injuries don't commonly occur whilst people are on the clock. We've taken a closer look at the most common types of injuries that happen in the workplace and what, if anything, can be done to prevent them.
Slips, Trips, and Falls
It probably won't surprise you to learn that slips, trips, and falls make up most incidents at work. In fact, a whopping 37% of all reported workplace injuries were as the result of a slip, trip or fall.
Slips occur when a surface is wet or oily making it slippery to walk on, whereas trips and falls happen due to uneven surfaces, obstacles in the way, steps or stairs, and even wrinkled carpets. Although this type of accident sounds fairly minor, over 30,000 people a year sustain an injury that lasts longer than 3 days as a result of slipping or falling.    
Almost all slips and falls are preventable, and simple steps such as signs warning people of wet floors, good housekeeping to ensure carpets are flat and smooth and furniture is out of the way will go a long way in preventing an accident.
Handling, Carrying, and Lifting
According to HSE, the second most common type of injury at work is linked to handling, carrying, and lifting equating to 18% of workplace injuries. Injuries from this type of incident can include muscle strains, MSK, and RSIs. Basic training on equipment usage and proper lifting can go some way to limiting these types of injuries, but due to the nature of some jobs, it's unrealistic to think they can be irradicated completely.
Being Struck by a Moving Object
10% of injuries happen to people who are struck by a moving object. These types of incidents can include something falling from a shelf, an individual being injured by a warehouse vehicle, such as a pallet truck or trolley, or a self-standing object such as a gas cylinder or fire extinguisher.
Of course, there are ways to manage this risk by ensuring items are safely stored and stable, and assessing any and all risks in environments containing large equipment, such as warehouses, where accidents are more likely to occur.
Acts of Violence
Work related violence includes "any incident in which a person is abused, threatened or assaulted in circumstances relating to their work." 8% of injuries at work are down to acts of violence in the workplace.
On preventing violence in the workplace, the HSE explains, "employers are responsible for identifying and managing the risk of harassment and violence at work. They should provide clear policies in relation to harassment and violence, detailing their own responsibilities, as well as those of their workforce, to raise awareness of related issues among the workforce, and set standards for workplace behaviour." They also note that employers should have in place clear grievance and disciplinary procedures and make sure that all employees are aware of harassment and violence policies.
Falls from a Height
The final 8% of workplace injuries happen when employees fall from a height. This may include a ladder, a roof or building, a tree, or a scaffold tower. "Working at height remains one of the biggest causes of fatalities and major injuries," explains HSE, so any job that requires this kind of work needs to be made as safe as possible with risk assessments, safety equipment, and thorough training.
Of course, it's impossible to avoid 100% of accidents within the workplace and Speed Medical can support you whether you require an employers' liability or public liability report. From slips, trips and falls and electrical injuries through to manual handling accidents and long-term illness, our expert witnesses can help with your reporting requirements. We've been working in the medico legal market for over 24 years and our panel of medical experts and internal teams are well versed in dealing with all case types.