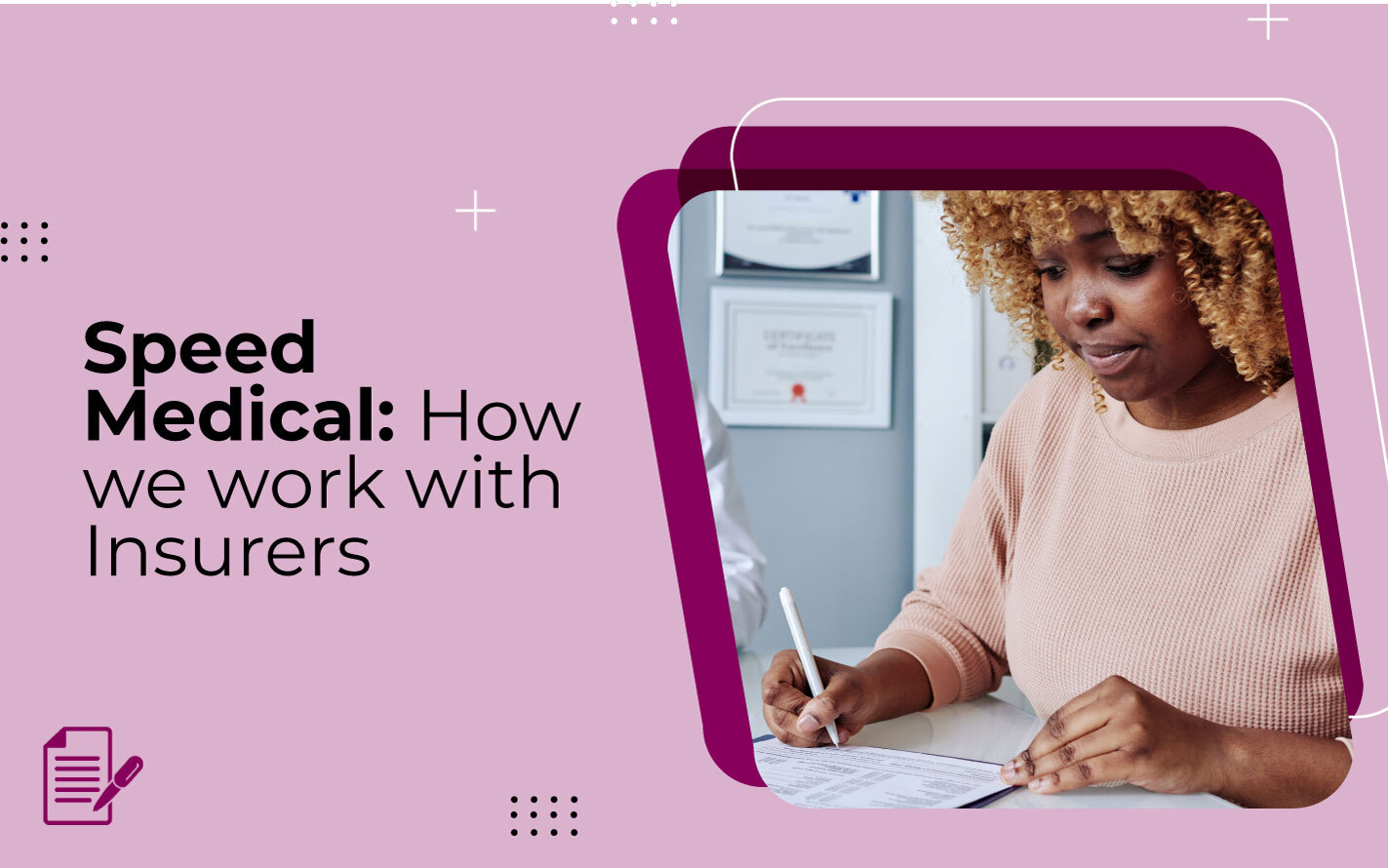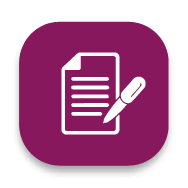 22 Jun 2022
Speed Medical: How we work with Insurers
At Speed Medical, we offer a large range of industry solutions for SMEs and corporates, the legal sector, healthcare and occupational health providers, and insurers. Our 24 years of experience providing healthcare services and medical expertise allows us to facilitate a broad range of client requests to the highest standards in a time and cost-effective manner.
Our services for insurers include medical assessments, physiotherapy and MSK services, mental health services, surgical procedures, investigation and diagnostics, and medico legal services. Providing medical assessments, reports, investigations and treatment for private health insurance and motor insurance, as well as cash plan and income protection policies, we can support both you and your policy holders with any requirements you may have.
Healthcare Insurance
We offer a range of services including telephone interviews for PMI quotes, pathology services and health screening services, as well as a broad range of treatments such as physiotherapy, mental health services, diagnostic investigations and surgical procedures. From diagnosis to recovery, we've got you covered.
Motor Insurance
Working with both claimant and defendant insurers, we offer completely independent and impartial expert witness reports through our nationwide panel of over 5000 medical experts. We can also provide physiotherapy and MSK services, mental health services and any additional treatments that might be identified within the report to aid in recovery.
Cash Plans and Income Protection
Our panel of medical experts are here to help support your policy holders in their return to work. Our quick and efficient assessment process coupled with swift access to treatment aids in policy holder recovery and reduces absenteeism and costs.
Our Services
Medical Assessments
We source the most suitable expert for the case, organise an assessment, and then collate any subsequent results, reports, or medical evidence and return to you within agreed service levels. Assessments can be organised either directly with your policy holder or via your own internal teams.
Physiotherapy and MSK Services
Our panel of physiotherapists and MSK clinicians have been supporting a wide range of customers in the insurance, occupational health, legal and employment sectors for the last 25 years across the whole of the UK. We can provide efficient, cost-effective access to treatment for your policy holders.
Mental Health Services
By outsourcing your requirements for mental health assessments and treatment we can assist your policy holders in providing efficient access to the services they require. Following assessment, treatment can be delivered either face to face or virtually. Our mental health services are delivered by some of the most eminent experts in the UK who cover a wide range of specialisms. From counselling and neuropsychological assessments, through to CBT and EMDR, we're here to help with any requests you might have and offer a fixed fee solution on a number of services.
Diagnostics and Surgical Procedures
The root cause of a problem isn't always obvious and sometimes diagnostic investigations are required to better understand exactly what is going on. From booking the initial investigation, through to organising surgical procedures and post-operative consultations, our experienced team are here to help.
Medico Legal Reports
Working with both claimant and defendant insurers, we've been providing independent medico legal reports and expert witness services for over 25 years. Unlike other providers, our nationwide panel of expert witnesses spans beyond GP and Orthopedic Surgeons and covers all disciplines and specialisms. We can facilitate reports for all case types from road traffic accidents through to clinical negligence and have been MedCo accredited since inception.
If you would like to talk to a member of our team about our insurer focused solutions and services, please get in touch today.