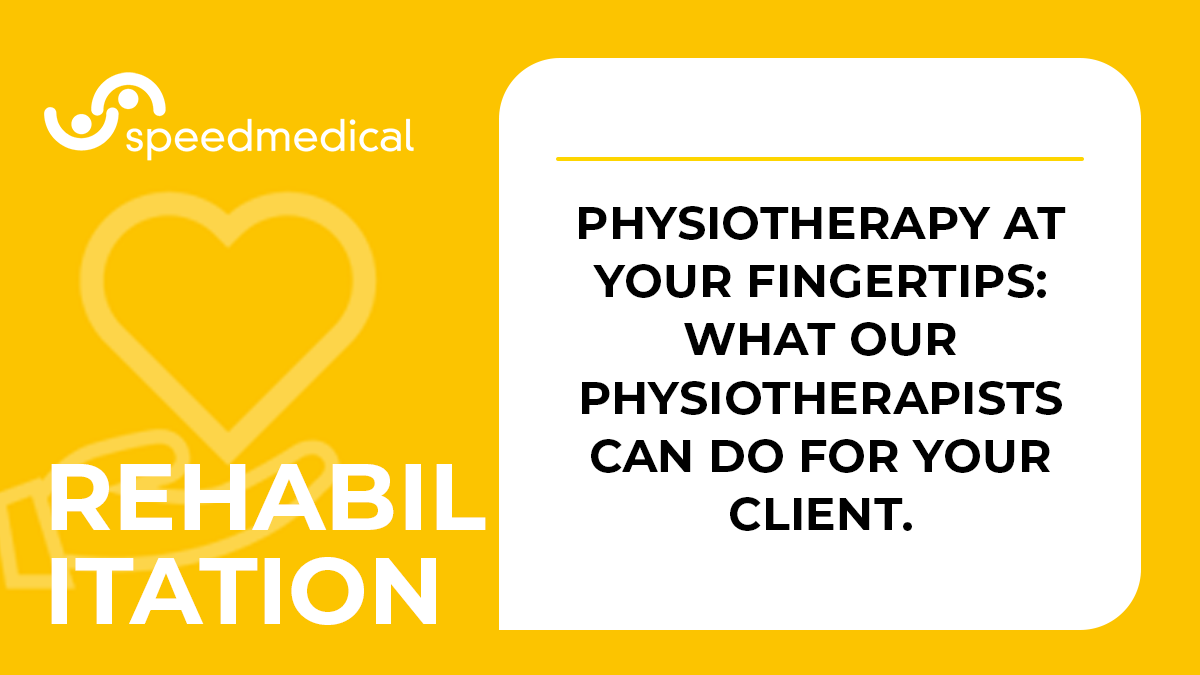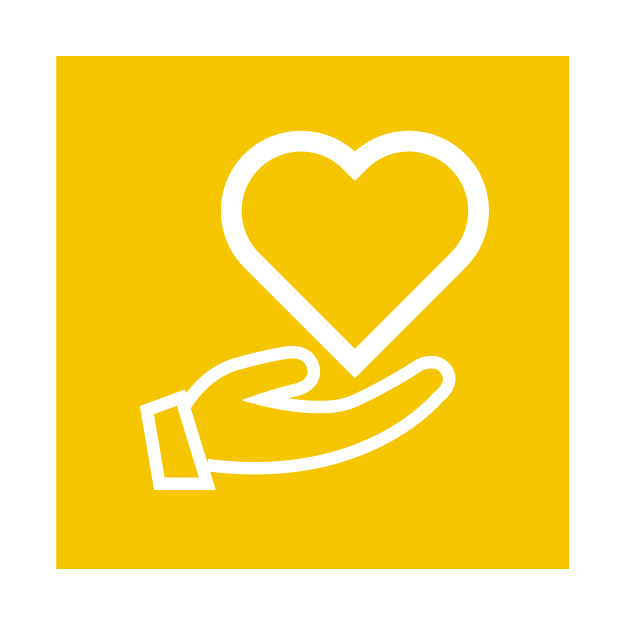 18 Nov 2021
Physiotherapy at your fingertips: what our physiotherapists can do for your client
According to recent research, online searches for digital health products - especially apps for musculoskeletal and physiotherapy - increased by some 343% during the first UK-wide lockdown. The study which highlighted this information also arrived at the conclusion that this unprecedented demand owed a lot to the pressures put on the routine delivery of healthcare during the pandemic.
Physiotherapy is a huge part of what we do here at Speed Medical, and we know first-hand that when people are involved in an accident, chances are they may require physiotherapy sessions once they've recovered from the initial impact injuries.
In its various forms, physiotherapy helps to restore movement and function when an individual's physical abilities are compromised by an injury, illness, or disability.
It's a physiotherapist's job to recommend specific exercises which are designed to improve someone's general health, wellbeing and mobility, in the aftermath of suffering the physical effects associated with certain injuries or illnesses. A range of recommended exercise programmes promote the return of both flexibility and strengthening to areas of the body directly affected.
Meanwhile, the application of more manual therapy sees a physiotherapist use their hands to effectively relieve the pain and stiffness, and to ultimately encourage greater arcs of free movement in an individual's body.

Speed Medical allows your clients access to a nationwide panel of physiotherapists
As one of the UK's leading medical report and rehabilitation agencies, Speed Medical provides access to an expert panel of physiotherapists for your client, should they be in need of this branch of medicine. And in light of an accident they may have been involved in, and for which they are pursuing compensation.
But before any tailored exercise plans are formulated and physical activity advice sought, your client will be subject to a consultation with one of our physiotherapy experts, to establish how best they can help with their rehabilitation. And to determine the extent of how physiotherapy can improve their current situation.
For the most part, physiotherapy is acknowledged as a science-based profession. In as much as it takes a 'whole person' approach to the health and wellbeing elements, considering a patient's lifestyle. This ethos is central to our physiotherapy experts' approach, where the patient's involvement in their own care is core to progression and rehabilitation. With education, awareness, empowerment, and participation all working in tandem to achieve the best outcomes.

What to expect from sessions with Speed Medical's physiotherapists
Physiotherapists are experts in the delivery of treatment for a diverse spectrum of Musculo-skeletal soft tissue injuries, and here at Speed Medical our physiotherapists deal with a lot of individuals who have been referred to them having suffered injuries more commonly associated with whiplash. The sort which quickly manifests post-road traffic accidents.
In terms of what to expect when you're with one of our physiotherapists, the initial consultation is typically one where they look to assess the nature of the pain, discomfort or lack of movement relating to the injury, courtesy of carrying out physical tests then and there.
Initial assessments will help our physiotherapists ascertain the full extent of the injury, and how a course of action can be best created to help alleviate the pain in the short term, and work towards resolving these issues in the medium term, through the following of a dedicated physiotherapy programme.
As a key part of the process from the outset, a physiotherapist will ask a number of detailed questions regarding a patient's pain or injury and learn what their individual goals are for treatment. Referencing the physical aspect of the tests, the healthcare specialist will need to find out the fundamental problems and explore the extent of the injury.
Range of motion, strength, ligament and joint stability, nerve tests and swelling areas are all examined by one of our highly experienced and professionally practising physiotherapists. All of which are instrumental to the diagnosis referring to the pain or injury, and the best treatment plan that needs to be put in place going forward.

Future sessions focus on treatment plans, both clinic and home-based
Looking ahead, future sessions will focus more on performing these treatment plans, whilst also underlining the importance of self-managing the injury and the physiotherapy treatments. Being aware and understanding the condition will allow the patient to adopt a direct and positive role in their own rehabilitation and recovery.
Depending on where and what the injury is, sets of tailored exercises will concentrate explicitly on restoring normal movement to the part of the body affected by the injury. And while specific exercises will be completed during patient visits, elsewhere patients will be expected to pursue a home exercise programme to incrementally improve their symptoms between the formal visits.
As we noted earlier, manual therapy - including soft tissue techniques, massage, joint and spinal mobilisation - along with acupuncture, electrophysical and stretching techniques will be alternatively suggested; based on an individual's circumstances presented at the initial consultation.
Physiotherapy at your fingertips
At Speed Medical we have been offering a comprehensive range of rehabilitation services since our inception, and have long been looked upon as amongst the country's leading physiotherapy providers.
To find out much more about what we do, please don't hesitate to get in touch.