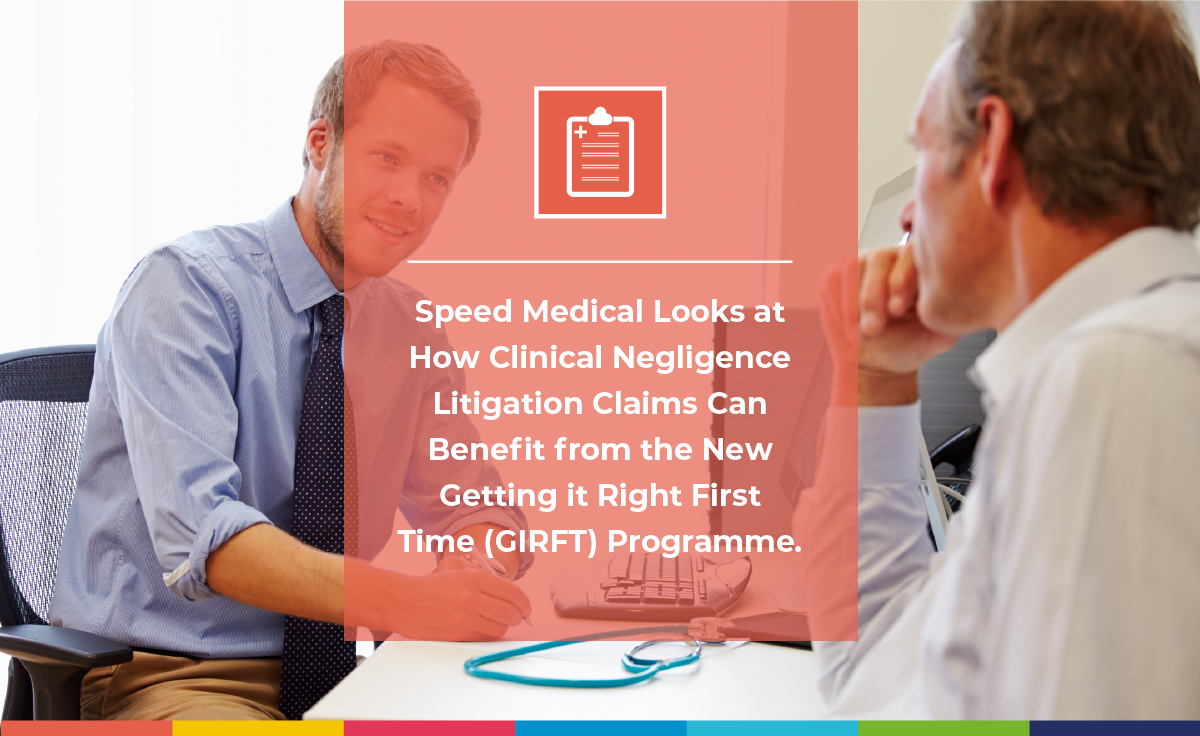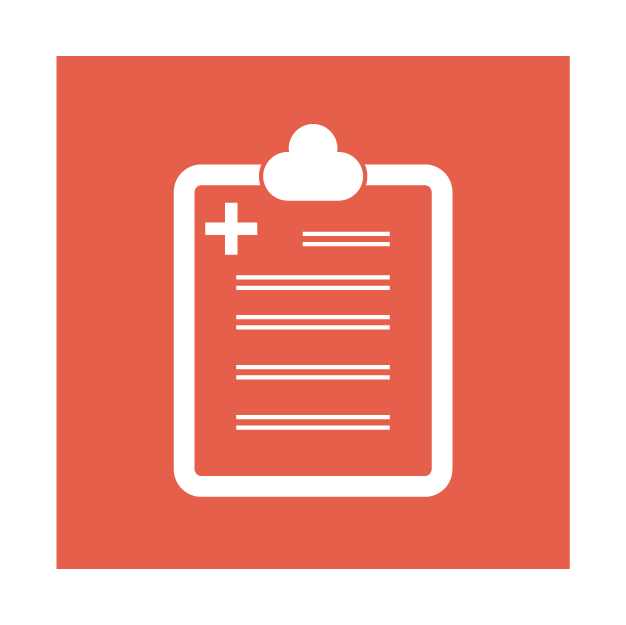 1 Jun 2021
Speed Medical Looks at How Clinical Negligence Litigation Claims Can Benefit from the New Getting it Right First Time (GIRFT) Programme
Before we delve into the subject of just how Speed Medical's approach and grasp of clinical negligence litigation might benefit from the introduction of the new 'getting it right first time' programme, we must first look at exactly what GIRFT is.
Created to enhance the treatment and care of patients, courtesy of facilitating in-depth service reviews, benchmarking and the presentation of data-driven evidence bases which support change, GIRFT is a national programme devised by the NHS.
GIRFT Supported by Healthcare Bodies Looking to Improve Patient Care and Reduce Financial Burdens on NHS
Receiving the backing of the Royal Colleges and professional associations, GIRFT takes the form of a best practice guide, designed to ensure trusts have a greater understanding of NHS negligence claims.
Fact-finding processes which culminated in the development of GIRFT cast light on underlying issues whereby clinicians and managers aren't always aware of clinical negligence claims being brought against their department.
Therefore, the roll-out of GIRFT will provide more transparency as well as accountability. Yet ultimately, it's hoped it will encourage even better patient safety protocols and practices.
Escalating Litigation Compensation for Clinical Negligence Cases Behind Launch of GIRFT
GIRFT has also been developed with one eye on the increasing cost of clinical negligence cases, with soon to be released figures for 2019/20 claims hinting at a bill said to be in the region of £8.3 billion.
From a litigation viewpoint, the Getting it Right First Time programme - in collaboration with the existing NHS Resolution body - will educate trust managers, clinicians and legal teams on claims learning, in ways which will also harness examples of best practice. This has been formulated and presented in the published guise of, 'Learning from Litigation Claims.'
How Can Clinical Negligence Litigation Claims Reap the Benefits of GIRFT?
At the heart of the GIRFT programme, is the ideal that clinicians should work far more closely with legal teams and therein develop a better awareness of the claim's management process. Which would effectively lead to improved working practices.
As a medical reporting agency who have worked in the arena of clinical negligence from the outset, we have a long history of collaborating with healthcare professionals. In doing so, we have observed the huge benefits of not only working alongside clinical experts in their chosen fields, but also ensuring that these expert witnesses are grounded in the areas of clinical negligence and claims management.  
'Valuable Source of Learning'
Echoing this ambition, the Chief Executive of NHS Resolutions, Helen Vernon says; "Claims for clinical negligence are a valuable source of learning and an opportunity for improvement which should not be lost."
Vernon adds on the dedicated GIRFT website; "This guidance sets out some practical steps to help trusts to give learning from claims the attention it deserves so that these devastating events can be avoided, and NHS funds preserved for caring for patients."
The GIRFT programme delivers a structure on which this applied thinking is based and recommends the following means to achieve reducing clinical negligence claims.
NHS trust legal teams have dedicated clinical staff appointed to assist with caseloads, including regular sessions incorporated into role.
Ensuring clinicians have greater awareness of clinical negligence claims processes, while making sure that legal teams are more visible to clinical staff at all times.
Fostering a more deep-seated and mutually productive relationship between legal teams and clinicians, with forum discussions on topics of clinical governance.
Determining that clinical staff are kept in the loop from the start of any council negligence claim, while being fully supported during entire process.
Working closely with patients, families, and caregivers, routinely involving them in investigations to promote greater transparency.
The 'Learning from Litigation Claims' literature also provides an invaluable insight into the claims management journey for clinicians who might otherwise not grasp the fundamentals. The guide covers suggested datasets for claim reporting, together with advice on minimising litigation risk by establishing robust processes surrounding key areas of concern, including surgical consent, patient outcome and documentation.
Speed Medical Get Behind Getting It Right First Time Mantra
Here at Speed Medical, we successfully adopted the principles and ethos of what's been set out in the 'Getting it Right First Time' programme from our inception. We continue to strive to provide the very best solutions to clinical negligence cases, from the initial GP and consultant screening reports through to the provision of client access to our panel of over 5,000 expert witnesses.
Call us today to find out more about how Speed Medical can help you with all aspects of clinical negligence claims, via our dedicated medical reporting service.