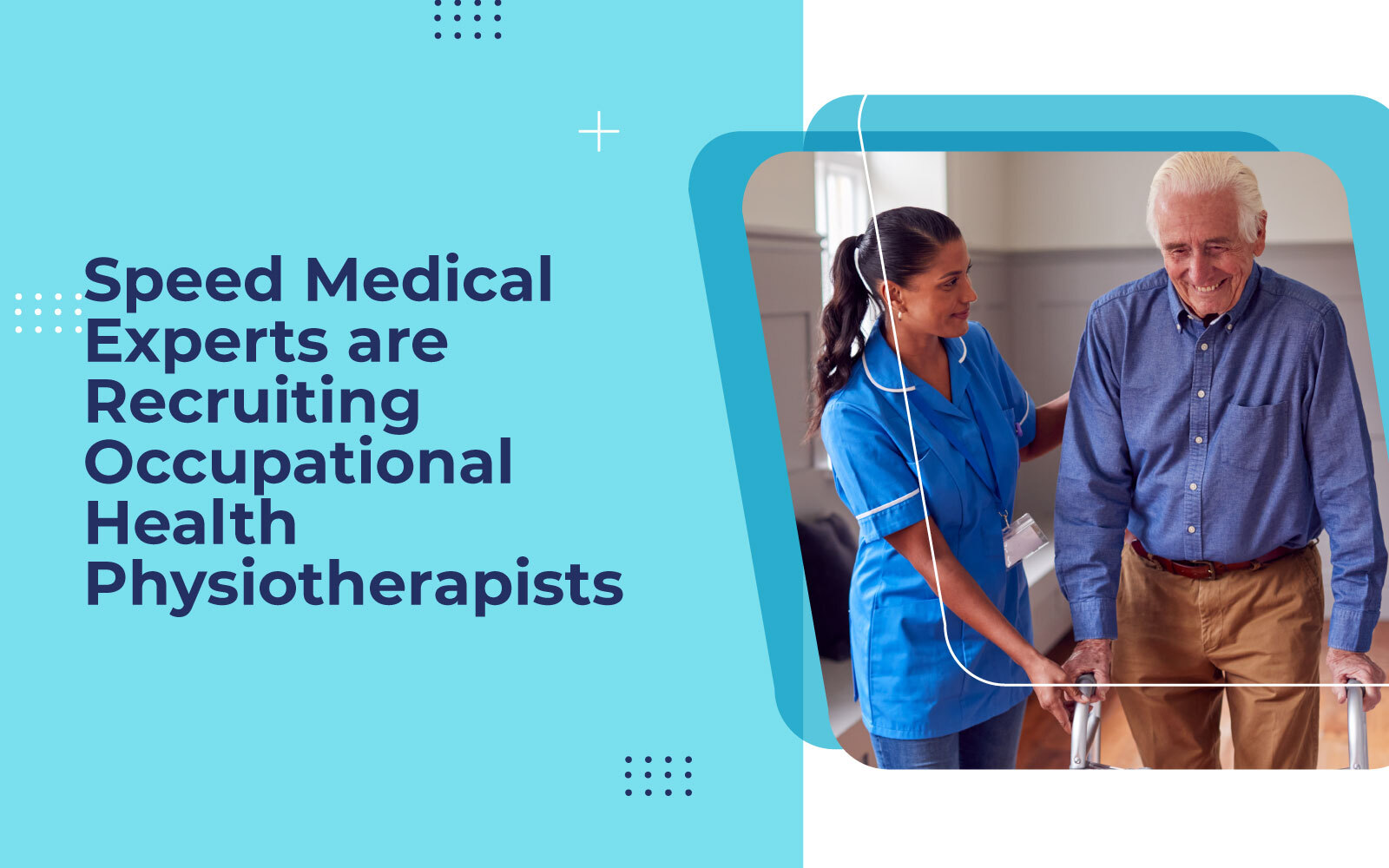 20 Jul 2022
Speed Medical are Recruiting Occupational Health Physiotherapists
In the UK alone, over 9.5 million adults suffer from musculoskeletal disorder, a condition that affects joints, bones and muscles and can be debilitating both physically and mentally.
MSK and other back and neck injuries are commonly caused by a poor work environment (lack of space, incorrect equipment, no time to take breaks or move around) as well as heavy lifting, repetitive tasks, working with display screen equipment such as laptops or tablets, working with power tools for a sustained period, and driving heavy vehicles.
With numbers increasing year on year, we're seeing more clients than ever with chronic pain, MSK, and other workplace related injuries that require treatment by one of our nationwide experts which is why we are expanding our team of occupational health physiotherapists.
Who are Speed Medical?
Speed Medical are the UK's leading independent provider of medical assessments and treatment solutions with over 24 years' experience in delivering service excellence to the legal and insurance sectors, SME's and corporates as well as healthcare and occupational health organisations. We have a nationwide panel of over 5000 medical experts including over 1000 Chartered physiotherapists, who provide cost effective, quality assessments and treatments.
Our Expert Panel
Our extensive network of medical professionals delivers a full suite of medical assessments, medico legal reports, diagnostic investigations, and treatments, all designed to drive efficiencies and value into every service we provide.
All physiotherapists on the panel must be both HCPC (Health and Care Professions Council) and CSP (Chartered Society of Physiotherapy) registered. Upon application to join the panel, all physiotherapy providers undergo a seamless onboarding process to ensure they are fully comfortable and confident with how things work at Speed Medical.
Why Work with Speed Medical?
If you're looking for new opportunities and a fresh challenge within your field of expertise, Speed Medical offers a wealth of benefits including:
Variety of work
Flexible workloads
Competitive fees
Understanding your needs
A true partnership
Our Process
Our smooth onboarding and benchmarking process ensures that we welcome the best physiotherapists in the field and our dedicated supply chain manager and expert liaison team are in place to support you on an ongoing basis.
Our Mission
The ongoing support and assistance you'll receive from our team means you can focus all of your energy at doing what you do best – taking care of the people who need it.
Working with Speed Medical offers variety, a competitive salary, and is extremely rewarding. You'll receive ongoing support from our team and will make a huge impact on every client you treat. For more information on joining our panel, contact our friendly team who can answer any questions and guide you through the application process.