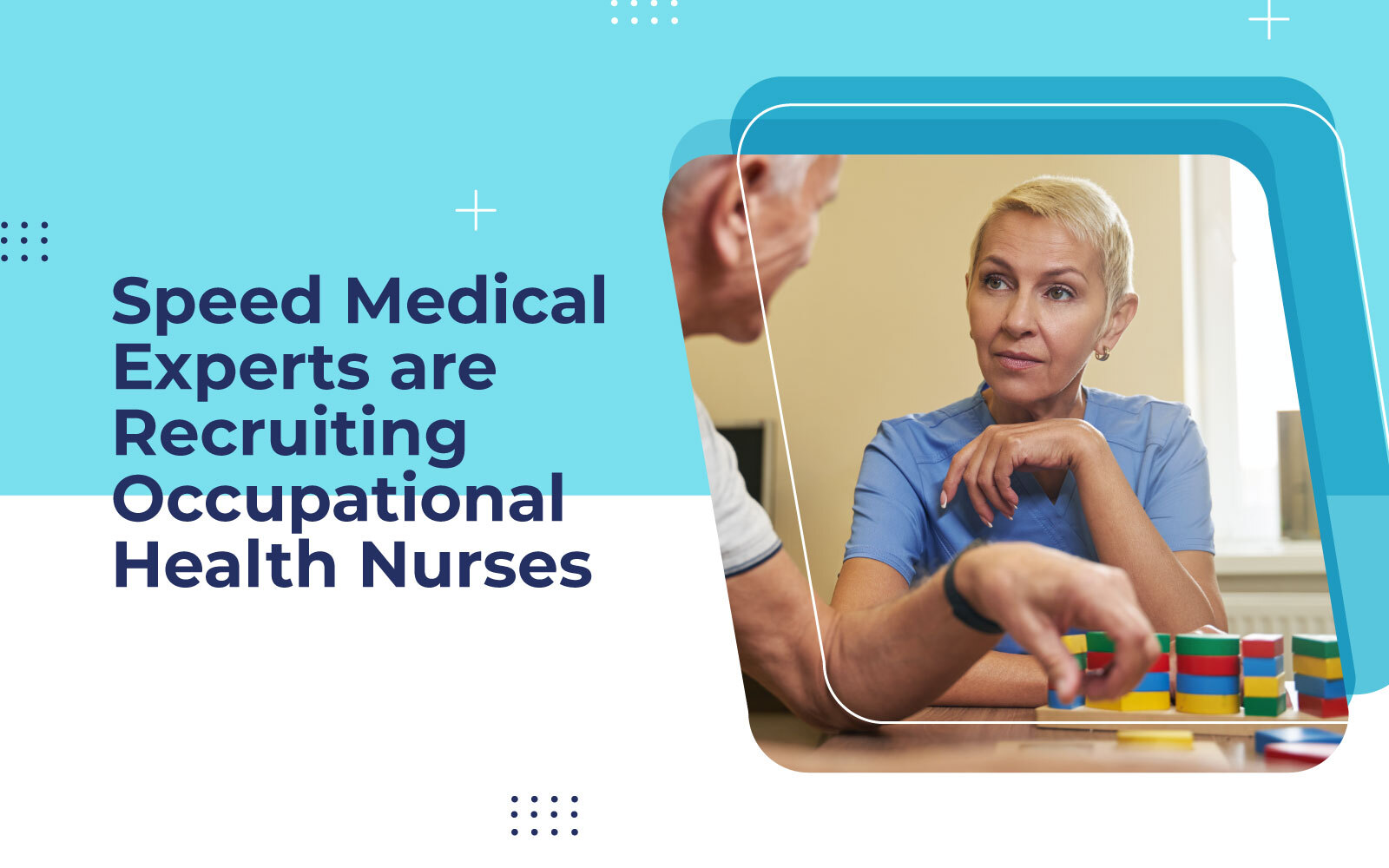 20 Jul 2022
Speed Medical are Recruiting Occupational Health Nurses
Employee health and wellbeing is now a higher priority than ever before with companies realising that the more they value and take care of their employees, the happier and more productive they'll be. Business are doing their utmost to ensure that the workplace is a safe environment conducive to supporting both the mental and physical health of employees and the demand for occupational health nurses is greater than ever which is why we are looking to expand our nationwide panel.
We Need More Occupational Health Nurses to Join Our Panel
We have a nationwide panel of over 5000 medical experts including nurses specialising in occupational health, who provide cost effective, quality assessments and treatments. We are recruiting more occupational health nurses to join our expert panel across the country and are excited to welcome new talent to our fantastic team.
Who are Speed Medical?
Speed Medical are the UK's leading independent provider of medical assessments and treatment solutions, with over 24 years' experience in delivering service excellence to the legal and insurance sectors, SME's and corporates as well as healthcare and occupational health organisations.
Our extensive network of medical professionals delivers a full suite of medical assessments, medico legal reports, diagnostic investigations, and treatments, all designed to drive efficiencies and value into every service we provide.
Once accepted to join the panel, all new members undergo a seamless onboarding process to ensure they are fully comfortable and confident with how things work at Speed Medical, and our dedicated supply chain manager and expert liaison team are in place to support all of our panel experts on an ongoing basis.
Why Work with Speed Medical?
If you're looking for new opportunities and a fresh challenge within your field of expertise, Speed Medical offers a wealth of benefits including:
Variety of work
Flexible workloads
Competitive fees
Understanding your needs
A true partnership
Your Role at Speed Medical
Our health and wellbeing assessment days provide employees with a greater understanding of their current health and wellbeing status. One of your roles will be to provide employers with on-site health and wellbeing services from tests and assessments through to advice and guidance on how to improve overall health and wellbeing. You will also undertake occupational health reports, and pre-employment medical assessments.
The ongoing support and assistance you'll receive from our team means you can focus all your energy at doing what you do best – taking care of the people who need it.
Working with Speed Medical offers variety, a competitive salary, and is extremely rewarding. You'll receive ongoing support from our team and will make a huge impact on every client you treat, and every business you advise. For more information on joining our panel, contact our friendly team who can answer any questions and guide you through the application process.