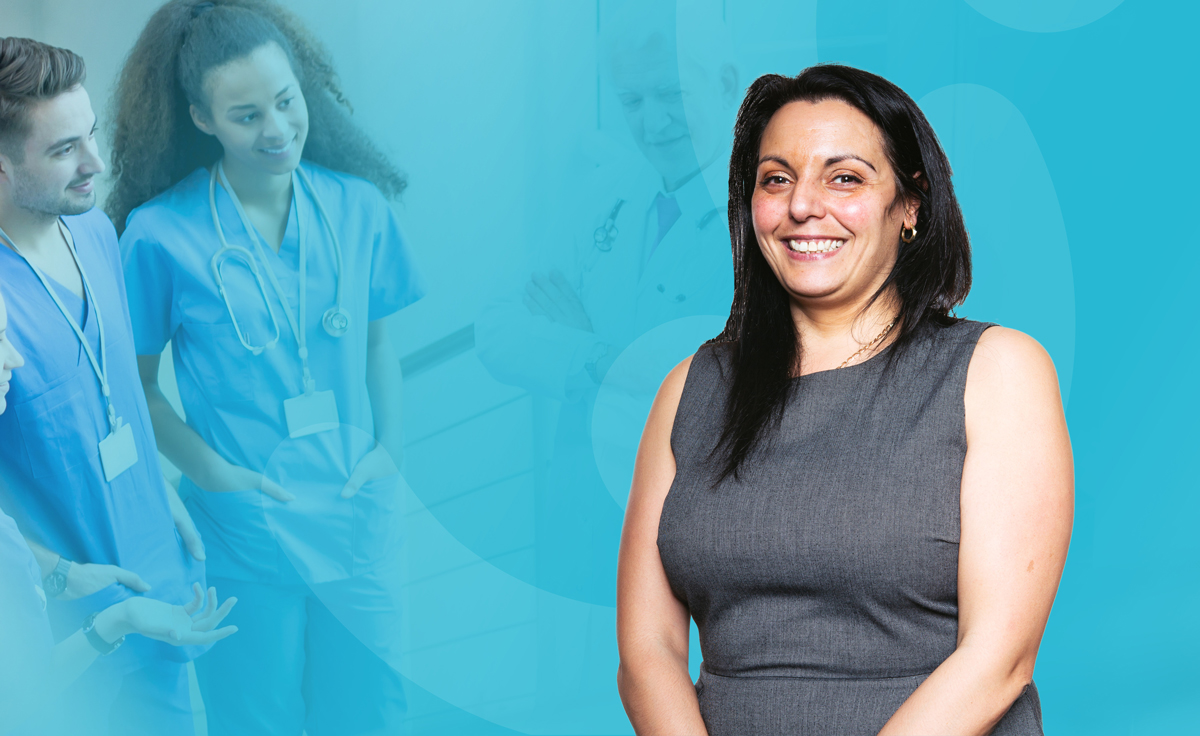 10 Sep 2019
Making the move from public to private sector - a journey from Ward Nurse to Head of Clinical Delivery
Having worked in the public sector for 10 years, Claire Munro made the bold decision to break the norm and move into the private sector. We decided to sit down with her to get to grips with the reasons behind her career change and why she's never looked back.
Inspired by her Grandmother's nursing career, Claire followed in her Grandmother's footsteps and qualified as an Adult Nurse in 1999. She was fuelled by a desire to help others and began her first job at the Manchester Royal Infirmary, working her way up to her final position as Cardiac Liaison Sister in 2002.
"As part of a team of senior sisters mentoring junior staff, I was the link nurse for benchmarking upon its introduction to the NHS. This meant I was heavily involved in the trust's working group developing best practice guidelines," Claire said.
Moving into the private sector
Motivated by her passion for making an impact on people's lives, Claire made the transition to the private sector after 10 years working at Manchester Royal Infirmary, taking on her first Case Manager role in 2008. Claire quickly realised it was exactly what she'd been looking for and enjoyed engaging with individuals on a one-to-one level which helped her to really make the difference she wanted.
"Taking sole responsibility for the complete occupational health support for a large corporate customer was a real highlight for me. I gained invaluable experience across the full range of occupational health services and was highly involved in return to work planning and implementation," Claire explained.
"Getting people back into work and employment following a catastrophic injury was the most rewarding part of the job. Taking somebody from almost giving up on life completely and helping change their perspective and begin living their life again was nothing short of amazing," Claire continued.
Speed Medical welcomes Claire to the business in 2017
Impressed by Claire's wealth of hands-on experience in the private sector, we welcomed her to Speed Medical in 2017.
As Head of Clinical Delivery, Claire supervises the Clinical Advisory Board, overseeing quality and clinical governance across the business. "Having begun my career in the public sector, I was initially hesitant to make the transition to the private sector, but after finally making the move I'm incredibly happy about making the switch.
"After a handful of roles working as a Case Manager, I gained the experience and knowledge necessary to become Head of Clinical Delivery at Speed Medical - a role I'm incredibly passionate about. Boasting a multidisciplinary panel of over 5,000 clinical experts, my remit is to further develop and extend the clinical governance framework and strategy for the business, " Claire said.
It was always important to Claire to remain in a role where she could apply her clinical knowledge which is why she enjoys being given the opportunity to not only develop and diversify Speed Medical's service offering, but also to remain central to their delivery. Assessments, report writing and the creation of evidence-based return to work plans regularly feature in her working week.
With a passion for helping nurses who feel they are stuck within their current clinical settings, Claire works with Speed Medical to offer Nurses and other healthcare professionals the opportunity to use their diverse, transferable skills across a variety of services.
What benefits does Speed Medical offer?
Claire uses her experience gained over a long career to train nurses on the panel, helping them to further enhance their knowledge and expertise - and her career journey is just an example of where a job in the private sector could lead.
As a member of our Expert Panel, you'll become an extension of our team, providing services for renowned brands across the healthcare space. Regular mentoring, professional development, flexible working hours and connecting with patients first-hand are just some of the benefits we offer.
If you'd like to learn more about what a role on our Expert Panel involves on a day-to-day basis, read our interview with Amanda Roger, Nurse and panel member here. Or, for further information, enquire today.