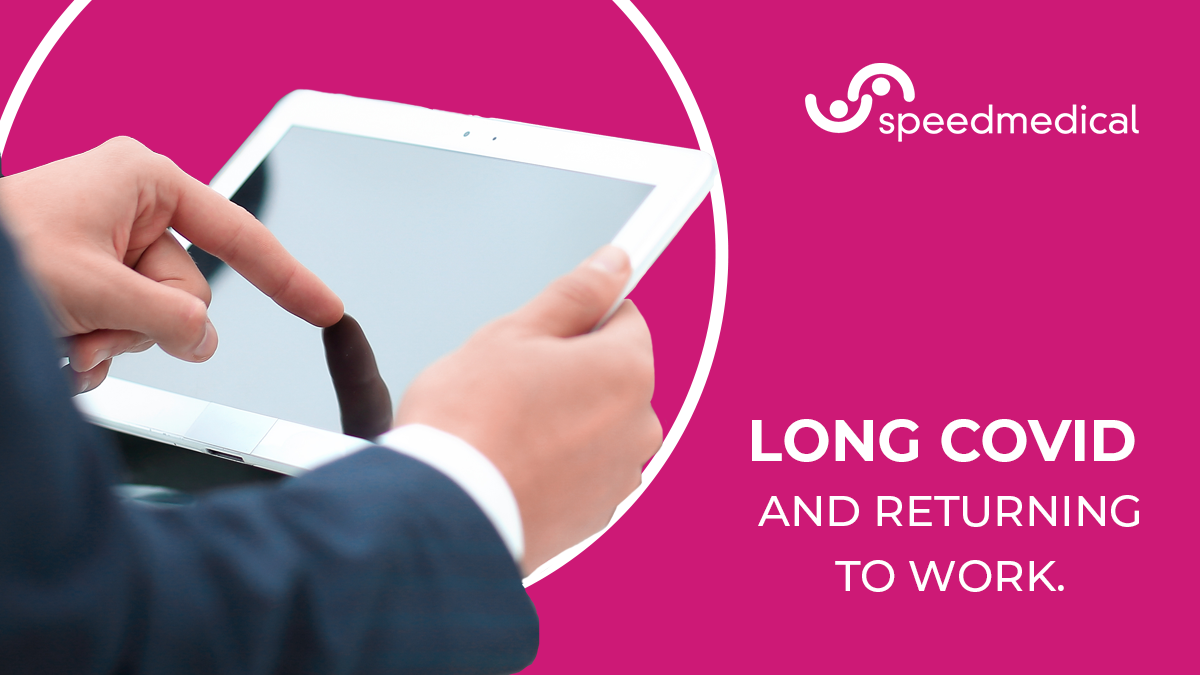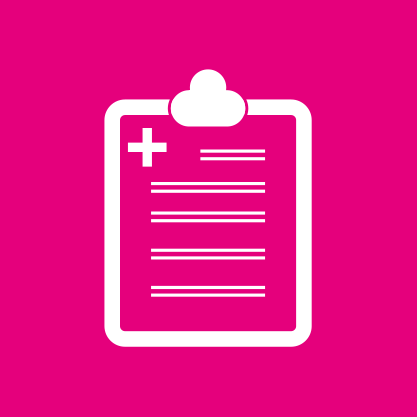 31 Jan 2022
Long Covid and Returning to Work
It's difficult to remember a time when words like 'lateral flow test' 'COVID-19' and 'long-COVID' weren't part of our daily vocabulary. We talk so much about the virus that swept the globe over 2 years ago, and yet learning to live with COVID as part of our day-to-day lives is something we're still coming to terms with.
The rules and guidance around COVID, as well as the virus itself, are changing all the time and we're seeing different symptoms and long-term effects regularly come to light. We know that for most people, COVID is like having a cold or the flu, and of course for others, there are no symptoms at all. Unfortunately, the virus has proven deadly for millions across the world, with approximately 5.6 million deaths having been reported globally.
And for over 1.3 million people in the UK, COVID has had a lasting and life altering effect known as post-COVID syndrome, or more commonly, long COVID.
What is Long COVID?
Long COVID is a lasting disorder affecting people who have previously been infected with COVID-19. Some research suggests that up to half of people who have had COVID will experience post-COVID symptoms up to 6 months after recovering.
Like COVID itself, long COVID looks different for everyone. Some report a change in taste or smell for an extended period or some minor fatigue, while others are barely able to get out of bed each day due to the severity of their symptoms. As well as taking a physical toll on millions of COVID survivors globally, there is also a psychological aspect to the disorder, with many reporting depression and anxiety after recovering from the virus.
As time goes on, we're still learning about long COVID and the impact it is having on lives. In the UK, a number of post COVID clinics have been set up which bring together a "wide range of healthcare professionals including doctors, nurses, physiotherapists and occupational therapists to offer both physical, psychological and rehabilitation needs" in the hopes that the people suffering from the disorder can get some guidance, support, and assurance that things will begin to look more normal for them in the not too distant future.
Returning to work with Long COVID
Returning to work after any bout of illness can be a difficult transition, especially if your employee has been off for an extended period and symptoms are ongoing. First, it is crucial that your employee feels ready to come back to work, and that you and their team of health professionals, including occupational health professionals, are all involved in facilitating the return.
What would returning to work look like?
Your employee's return to work may include a phased return (reduced hours/days until they feel strong enough to return to their original work schedule), flexible working and working from home, if appropriate, and time off for any appointments relating to long COVID including rehabilitation, medical, or psychological appointments. The NHS has published information specifically on returning to work with long COVID which details what the journey may look like and who should be involved.  
As an Employer, what can I do to help?
It's incredibly important for any employer to fully understand the changes that their employee may be dealing with. Whether the symptoms are physical, psychological, or both, an employer should expect that things will probably look a little different, and to work with their employee to make the transition back to work as easy as possible.
But it doesn't end there. Long COVID is an ongoing condition with no precise timeline or exact symptoms. The condition looks different for everyone and will likely continue to change over time. Employers need to be able to adapt to their employee's needs by working with their medical team to ensure the best course of action.
Getting an employee back to work after long COVID can be challenging, but it is far from impossible. With the help of health professionals and the correct assessments, individuals with long COVID can return to work and continue to contribute greatly to their company.
No matter your business, Speed Medical can assist you, your employees, or your clients with booking appointments quickly and without delay. From corporates to SMEs, medical insurers to legal services, our customers continue to use Speed Medical for their medical reporting and rehabilitation needs. From beginning to end, Speed Medical will be there throughout the entire health journey.