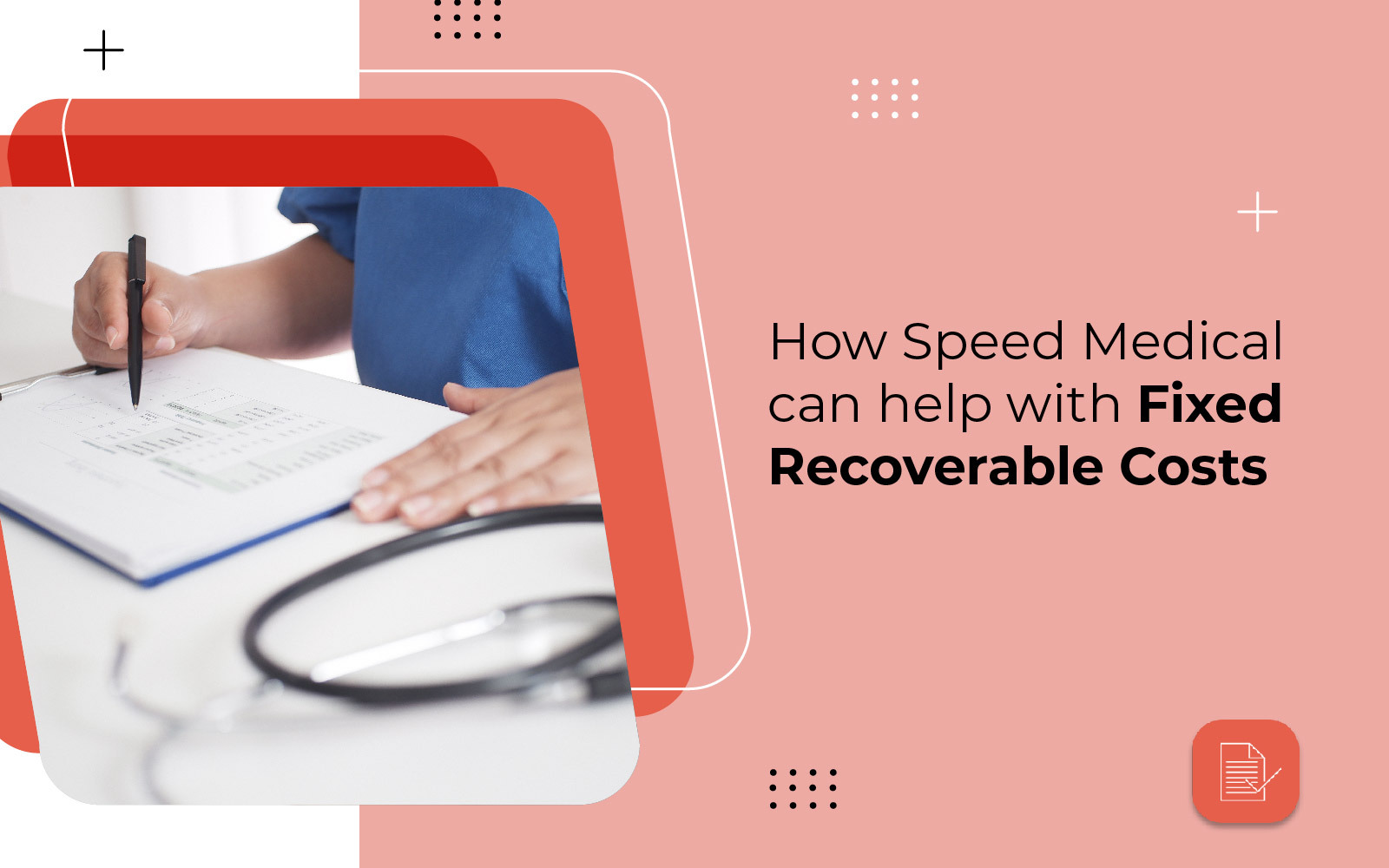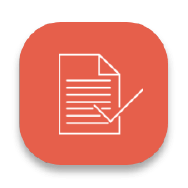 14 Nov 2023
How Speed Medical can help with Fixed Recoverable Costs
On October 1st 2023, the Fixed Recoverable Costs (FRC) regime was extended for claims up to the value of £100,000, making this the biggest change in civil justice for 10 years.
The intention of this regime change is to drive efficiencies in how certain cases are handled, and to introduce the intermediate track for cases valued between £25,000 to £100,000 which will create a clearer, more streamlined process for litigating cases.
Below, we explore this in closer detail, answering key questions such as what the changes to fixed recoverable costs mean for solicitors and how Speed Medical can help.
What are Fixed Recoverable Costs?
Fixed Recoverable Costs (FRCs) set the amount of legal costs that the winning party can claim back from the losing party in civil litigation. They already apply in most low-value personal injury cases, and give certainty in advance about the maximum amount that the losing party will have to pay. However, they mean that the amount that can be reclaimed may not cover the actual costs of the case, which can be hard to predict.
Why has the RFC regime been extended?
Whilst original plans were set to implement FRC in April 2023, it was announced that the Ministry of Justice had decided to postpone plans until October 2023 to allow the legal sector more time to adjust.
This is because FRCs are complicated, covering a wide range of civil cases including certain types of personal injury, noise induced hearing loss claims, and clinical negligence claims, some of which have been met with a high level of frustration from solicitors.
However, the goal of the proposal is ultimately to reduce the overall costs of litigation and provide more certainty and predictability for parties involved in a legal case, despite concerns that the new plans will impact firms of solicitors and, of course, consumers.
What changes are coming to the FRC regime?
The government first published its proposals on September 6th 2021, following Sir Rupert Jackson's review of civil litigation costs in July 2017 and a consultation on extending FRCs in civil cases in England and Wales in 2019.
The extension of the FRC regime will implement a number of changes in relation to civil litigation cases; each implemented at different stages for different types of claims. These changes include:
In personal injury claims, the new rules will apply only where the cause of action accrues on or after 1st October 2023.
In disease claims, the new rules will be implemented where a letter of claim has been sent after 1st October 2023.
And in general civil claims, these new rules apply to claims where proceedings are issued on or after 1st October 2023.
Introducing the new intermediate track
Another significant change being brought into effect is the introduction of the new intermediate track, where solicitors will be expected to allocate more complex cases that are not suitable for the small claims track or the existing fast track.
With this, cases which require no more than 2 expert witnesses and can be resolved within a 3-day trial or less, will be allocated to the intermediate track, whilst more complex cases will be allocated to the multi-track.
The small claims track is for claims with a value of up to £10,000, while the fast track is for claims with a value of up to £25,000. Claims will be assigned to the new intermediate track if they have a value of between £25,000 and £100,000.
The new rules in relation to allocation and assignment will be found under Part 26 of the Civil Procedure rules. From October 1st 2023 onwards, FRC will apply to all types of claim that fall within the parameters for the fast track or intermediate track, unless expressly excluded.
Existing fast track claims will then be assigned to 1 of 4 bands based on complexity, and additional costs may also be awarded in exceptional circumstances, as per the existing rules, and also where additional costs are incurred as a result of a claimant's vulnerability.
What does the FRC regime mean for solicitors?
The new proposals are likely to affect practitioners working on civil litigation cases worth up to £100,000 in damages, and as the amount of costs that can be recovered will be set at a fixed figure, this may also affect which cases solicitors are able to take on. The Civil Procedure Rules committee has also published draft rules, including how much practitioners can charge for civil litigation.
For firms offering services affected by these changes, the FRC extension will mean that solicitors will be restricted in the level of costs they can recover from the paying party, therefore reducing profits and limiting cash flow.
The new regime also means that it has never been as important for solicitors to have as few touch points per claim as possible in an effort to keep their costs low. As a result, solicitors are exploring ways to outsource their claims management processes wherever possible.
This is where Speed Medical can come in.
How Speed Medical can help
Utilising our in-house medical and legal expertise, Speed Medical has been delivering a unique reporting service for 25 years, handling every element of the medical aspect of your case.
Our exemplary reporting service is delivered through a nationwide panel of over 5,000 credible experts and is further supported by our Clinical Advisory Board and dedicated teams.
What's more, with clinical negligence and serious injury cases, we offer dedicated case handlers, transparent pricing structures, deferred payment terms and an expanded service which includes 2 levels of fixed fee preliminary screening reports, from any expert specialty; a service which has been created to enable solicitors to determine the viability of a case from the outset, without significant financial investment.
All of this combined makes Speed Medical the ideal choice for solicitors looking to instruct an established, leading provider of medical claims support to assist with adjusting to the fixed recoverable costs regime.  
If you'd like to talk to us about any of our services, please get in touch with our friendly team who will be happy to talk to you.