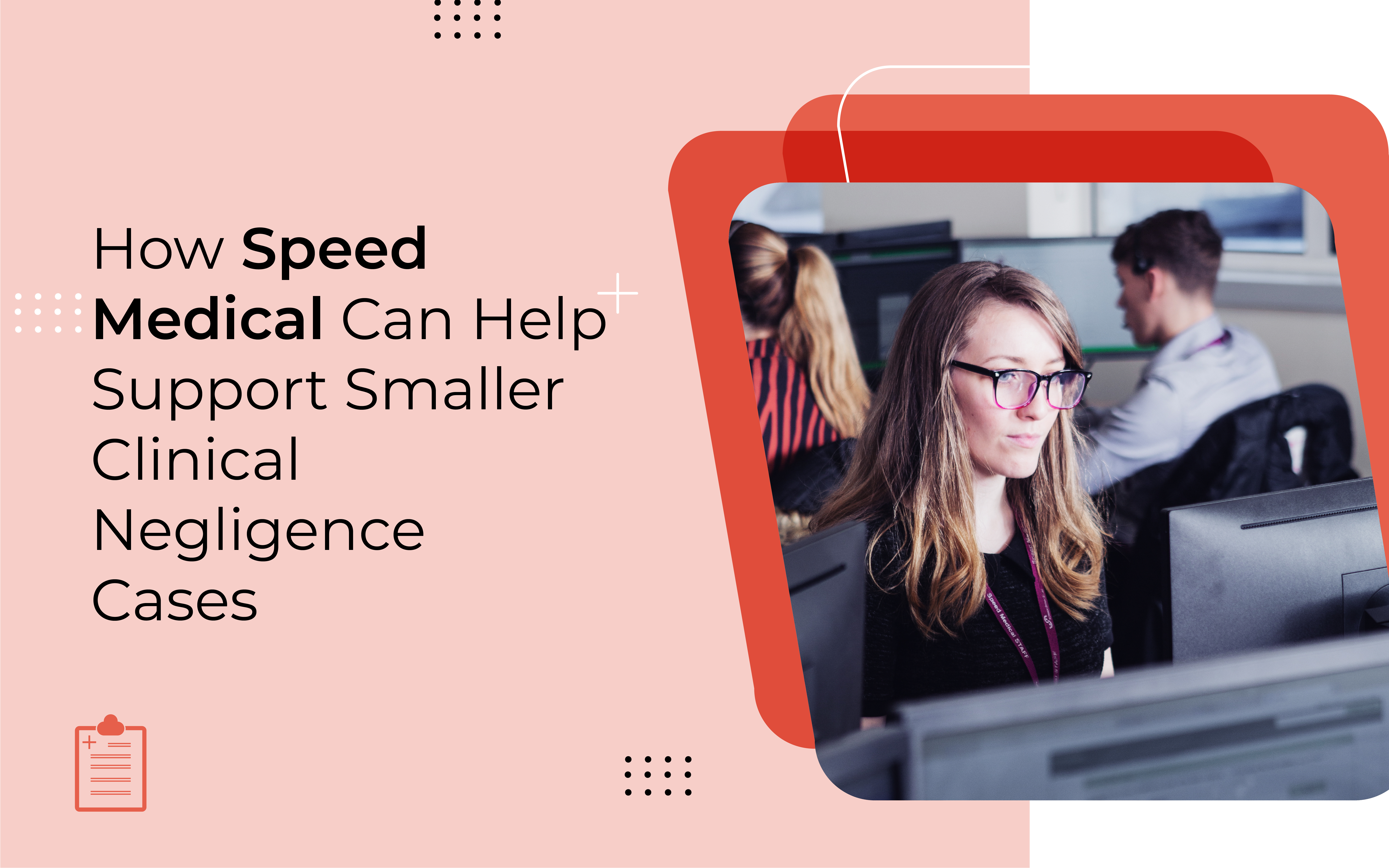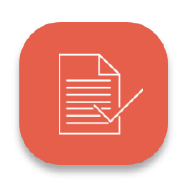 22 Sep 2022
How Speed Medical Can Help Support Smaller Clinical Negligence Cases
A little while back we wrote a blog about the government's plan to cap pay-outs on clinical negligence cases in order to save the NHS an estimated £454 million over 10 years. They say that in addition to this, the scheme will "enable claimants and defendants to achieve faster resolution of lower value clinical negligence claims at a lower, more proportionate cost than under the current system."
Although the NHS is in no position to be paying out large sums of compensation, the fixed cost plan means that genuine victims of clinical negligence are going to struggle to find legal representation due to the fact that some law firms are now reluctant to take on cases valued at £25,000 or less. For smaller firms especially, the amount of time and resources that go into a clinical negligence case will soon far outweigh the payoff.
Medical Defence Union says Costs Outweigh Compensation
An article recently published by The Society Law Gazette details the costs associated with a lower value clinical negligence case. "In 2021 the average sum paid in claimant legal costs on medical claims settled for up to £10,000 was around £18,500. For claims settled between £10,000 and £25,000, claimant costs were on average almost £35,000." The Medical Defence Union says this demonstrates the need to impose the fixed cost plan as soon as possible to ease the financial burden the NHS continues to face.
Chief Executive of the Medical Defence Union, Dr Mathew Lee, says, "The NHS is also facing disproportionate costs which put a strain on public finances," and argues that "it cannot be right for legal costs paid to claimants' lawyers to regularly exceed the damages paid to claimants by double or triple the amount."
Law Firms Disagree
Law firms, however, oppose the reform, stating that bringing forward a clinical negligence case is time consuming and costly compared to other case types. One report also noted that, "Any potential savings resulting from FRC could be outweighed due to the increased costs in practice of dealing with a higher volume of unfiltered and unmeritorious claims."
A big concern from law firms is that victims of clinical negligence are not going to be able to seek legal support in order to obtain the compensation that is rightfully owed to them. Oftentimes after an incident of clinical negligence, a claimant needs to greatly adapt their life, possibly having to undergo physiotherapy, make modifications to their home or vehicle, potentially take an extended period away from work, and pay for care or support at home. Without fair compensation, a claimant's recovery and ongoing quality of life may be greatly impaired.
How Speed Medical Can Help Mitigate Costs
At Speed Medical, we understand that clinical negligence cases are lengthy and complex, and that unforeseen costs  add burden  at a difficult time which is why we offer several fixed fee services including:
GP Screening Reports
Written by experienced general practitioners who are qualified to provide invaluable and impartial opinions.
Consultant Screening Reports
Provided by an expert steeped with specific clinical experience.
Medical Records Collection & Pagination
Removing the time-consuming task and enabling you to focus on other areas of the case, where required we can collect and paginate medical records.
Our team are trained and experienced in dealing with clinical negligence  cases and will keep you updated and informed continually throughout your case.
Using our in-house medical and legal expertise, and by assigning a dedicated case handler to each client, Speed Medical delivers a unique clinical negligence reporting service for all clinical negligence cases and services.
Developed and overseen by our in-house clinical negligence lawyer, our clinical negligence reporting service is delivered through a nationwide panel of over 2000 experts and further supported by our Clinical Advisory Board.
As part of our industry leading approach, we undertake expert conflict checks at the outset of the case, offer unlimited communication with the medical expert enabling full control of your case whilst providing deferred payment terms.
If you'd like to talk to our experienced team about a clinical negligence case, or any of our other services, please get in touch.