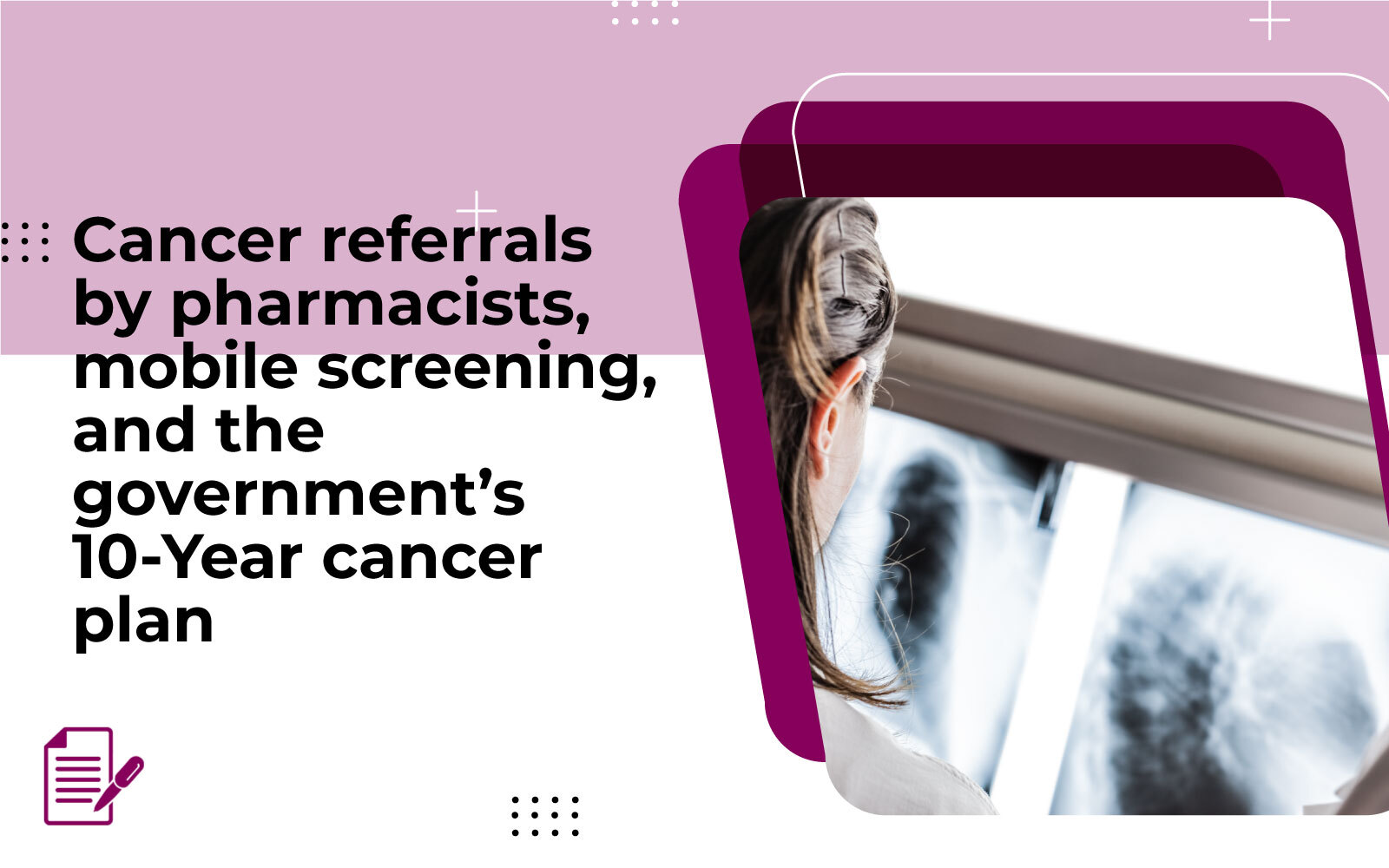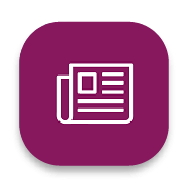 22 Jun 2022
Cancer referrals by pharmacists, mobile screening, and the governments 10-Year cancer plan
England is launching a pilot scheme where soon pharmacists will be able to refer patients with problems swallowing, blood in their urine, or a cough that's concerning them for cancer screening. The goal is for more cancer to be caught in the early stages for a better chance of successful treatment.
Currently about 50% of cancers are caught early, but England hopes to get to at least 75%. In 2020, during the first lockdown of the pandemic, the number of patients referred for cancer screening dropped dramatically but last year we saw a record 2.7 million people being referred. A report by the BBC says "Referrals for suspected cancer remain at about 16% higher than pre-pandemic levels and rose overall from 2.4 million to 2,65m in the past 12 months."
National cancer director for NHS England, Dame Cally Palmer explains that about 30,000 people are still waiting to begin treatment due to the pandemic backlog, but that progress is being made. "We are going further and faster than ever before in our ambitions to diagnose more cancers at an earlier stage so that we can save more lives" says Dame Palmer, adding that is ""vital that we keep these referral rates high."
Mobile Cancer Screening
in 2019, a four-year project was funded by Yorkshire Cancer Research in a bid to catch lung cancer in the early stages. This type of cancer is typically not diagnosed until it's in the later stages leaving patients with limited options in terms of treatment. The largest trial of its kind saw a mobile screening unit being used at locations such as supermarkets and shopping centres and included a lung function test and a screening CT scan.
The trial was a success, catching numerous cases of early-stage lung cancer and more mobile clinics have been set up since. "In order to meet the increasing demand for checks facilities such as one-stop shops for tests, mobile clinics and symptom hotlines have been set up to help ensure people are diagnosed and treated as early as possible," says the health service.
Cancer Stats and Facts
Even before the pandemic, there was a shortage of equipment such as CT and MRI scanners and a rising number of people getting cancer due to an ageing population

Between March and September 3,000,000 fewer people were referred for cancer screenings

Between March 2020 and March 2021 326,000 fewer people received urgent referrals for suspected cancer

The numbers of people receiving cancer tests have been going up at a faster rate than the numbers of people with cancer

NHS to send out trucks to perform on-the-spot tests

Lung scanner vans will also be driven to various locations across the country

"Liver lorries" will also be visiting locations to perform liver cancer testing
The Government's 10-Year Cancer Plan
"Our upcoming 10-year cancer plan that will lead Europe in cancer care, along with our record investment to cut waiting times and the introduction of the health and social care levy, will help us continue our mission to tackle the Covid backlogs" says Health Secretary Sajid Javid.
Secretary of State Priti Patel says "It is time to declare a national war on cancer, which is the biggest cause of death from disease in this country. It is a menace that has taken far too many people before their time and caused grief and suffering on a massive scale." She adds that ongoing progress is "essential if we are to complete the job of recovering cancer services following the pandemic and use the impressive advances in diagnosis and treatments to radically improve outcomes for cancer patients across the UK."
The call for evidence closed in April and the plan is due to be released soon.
Things are in a much better place than they were before and during the pandemic, and with the initiatives and plans the government have launched, cancer care looks set to be in a much more positive place in the coming months and years. 
Speed Medical Diagnostic and Investigation Services
Getting to the root cause of a problem isn't always straight forward and often thorough investigations may be required to understand exactly what's going on. Speed Medical have access to over 2000 experts in leading hospitals, clinics and diagnostic venues across the UK for efficient and convenient appointments, no matter where you're based.
Speed Medical will arrange appointments and consultations and organise procedures, removing the admin stress for those at the start of a medical journey.
 We provide a number of services on a fixed fee basis including MRI scans, ultrasounds, CT scans, nerve conduction studies and EMG scans. For more information on our diagnostic and investigation services, or any of our other services, head over to our site or get in touch with our helpful team.