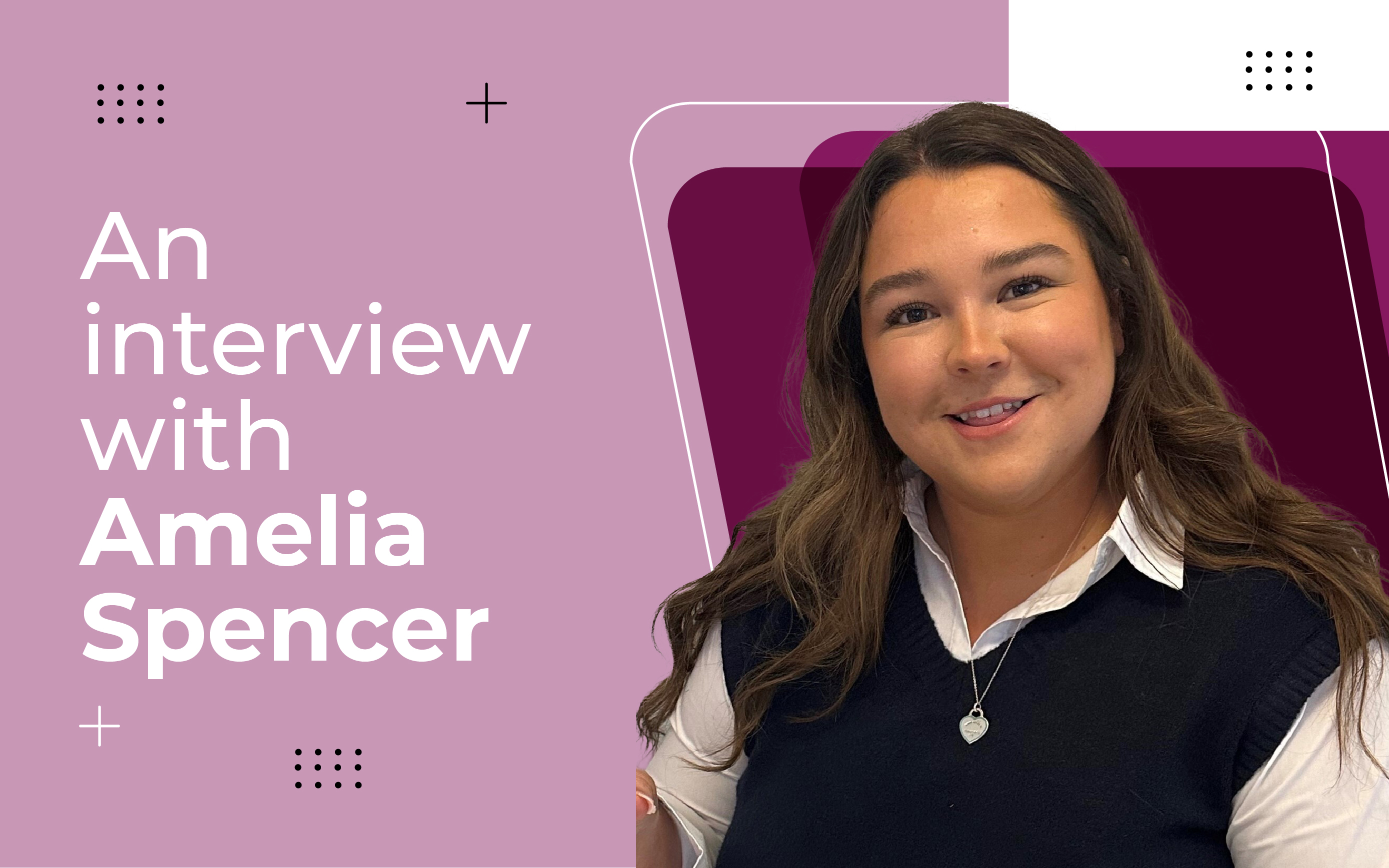 8 Nov 2023
An interview with Amelia Spencer
Join us as we sit down with Amelia Spencer, who joins our team at Speed Medical as a Business Development Manager in Clinical Negligence and Serious Injury.
Over 225 talented individuals help to make up our team here at Speed Medical, and without each and every one of them, we wouldn't be the company we are today.
Our successes are down to those who work hard every day supporting our customers and clients, whilst also delivering an unrivalled level of service, and our senior management team have been selected based on their experience, expertise and passion and their job is to guide the business and drive even further success.
Because of this, we are thrilled to welcome Amelia Spencer to our team as a Business Development Manager in Clinical Negligence and Serious Injury. Amelia brings with her a wealth of knowledge and experience within the industry, and so we were keen to sit down with her to find out all there is to know about her time with Speed Medical so far.
Take it away, Amelia.
Hi Amelia, could you start off by letting us know how long you've been with Speed Medical?
I have just completed my first month with Speed Medical, I received a two-week handover with Katie Lynch, my predecessor, and excellent training from the rest of the teams. I would say joining just before the Christmas rush is most definitely a plus in terms of attending events!
And what was your prior experience in the industry, what led you to join us?
Before Speed I gained experience at a smaller Medico-Legal Reporting firm where I worked for just over four years, I was able to use my legal qualifications to oversee the production of CPR 35 compliant Care & Occupational Therapy Reports and assist in the training of multiple expert witnesses. I thoroughly enjoyed building relationships with the experts and instructing parties however, due to the size of the business I felt I had reached my professional potential and was searching for a new challenge with further career progression when I saw the BDM position at Speed.
Legal and Med-Legal is a mighty industry. What drew you to it?
After completing my masters in law, I began the Bar Professional Training Course in the pursuit of becoming a Barrister, on completion I took the position of a Legal Assistant for a Kings Counsel Barrister specialising in Personal Injury to expand my knowledge of the sector. This position was quite unique as the small offices in Stalybridge housed both a busy KC's practice and a boutique medico legal reporting firm. My position there developed to include larger responsibilities on the expert witness side of the business, and from there my passion for the Medico-Legal world began.
And what was it that made Speed Medical stand out to you as a great place to work?
I had worked with other MRO's at my previous firm and knew of Speeds excellent reputation before joining. I think the main attribute that stood out from my first review of Speed's website was the length of time each member of the team had been with the company. I was looking for somewhere I could join and start climbing the ladder, I remember telling Caroline, our Commercial Director, in my interview that I was looking for my 'Forever Job', which possibly sounded cliché at the time! But now I am here it does feel like the perfect fit; with endless possibilities for growth.
Excellent, thanks Amelia. Could you tell us a little more about your role as Business Development Manager here at Speed. What are your responsibilities?
Sure, my new role is BDM for Clinical Negligence and Serious Injury. I was drawn to the role by the opportunity to have more direct and meaningful face-to-face interactions with instructing solicitors and the chance to put my negotiation and persuasion skills to good use on the business development side! It is a really exciting position as I am able to use my legal knowledge to support the well-formed group of firms I am inheriting from my predecessor. My responsibilities include managing existing accounts and securing new business!
What does a typical working day look like for you?
Since joining Speed every day has been a different series of events. I have found that my weeks will involve meetings with law firms, new or existing, commercial discussions with internal teams or assisting with queries from the clinical negligence and serious injury departments. Currently it also involves an event or two. I have enjoyed networking at several charity balls and suspect that as Christmas approaches there may be several more.
And you specialise in Clinical Negligence and Serious Injury – is there a particular area of this specialism that you're most passionate about?
The majority of my work experience has concerned cases involving spinal cord injuries or traumatic brain injuries, which from a Care & OT perspective can be very complex. A newer interest of mine would be birth injuries, which are unfortunately on the rise in the UK. Speed houses numerous expert witnesses with extensive knowledge in obstetrics and midwifery who will be able to establish whether negligence occurred and can produce both screening and full CPR compliant reports to assist. 
What do you think it is that really sets us apart from others in the healthcare field?
Definitely the transparency Speed offers our clients, we are able to provide a clear billing structure which in light of the new FRC implementation will be of great assistance. My favourite USP is our dedicated team of Clinical Negligence Case Handlers, who will be solely responsible for the account, meaning the fee earners will only ever communicate with one person from inception to conclusion on each case, making the process uncomplicated and effective. Another outstanding service (which is an industry first!) is our Clinical Advisory Board who are front and centre, ensuring clinical governance and quality runs seamlessly throughout the company.
Having been with Speed Medical for a while now, have you experienced a moment where you've thought "wow, we've done a really great job here"?
Several weeks into the role I attended the monthly sales meeting, where our BDMs travelled from all over the country to meet at our HQ in Chorley, discussing opportunities and sharing achievements from the previous month. Our Commercial Director, Caroline Arrowsmith, led the team through September's successes and focused the team on their targets for the month ahead. I particularly enjoyed the collaborative approach between the BDMs and the proactive guidance from our CD.
And finally, what would you say is the best part of your job, the bit that makes it all worthwhile?
My favourite aspect of the job is the variety of work I am able to undertake, plus the autonomy and trust I have received from the team is very encouraging as a new starter. I love that every day presents me with a different challenge and with Speed being a Claimant focussed practice, we are all working together to secure the best possible outcome for those who have suffered potentially life changing injuries.  
Thanks so much for your time, Amelia.
If you'd like to talk to us about any of our services, please get in touch with our friendly team who will be happy to talk to you.