Meet Our Team
Over 225 talented
 individuals
Without our people, we wouldn't be the company we are today.
Our successes are down to those who work hard every day supporting our customers and clients whilst also delivering an unrivalled level of service.
Our senior management team have been selected based on their experience, expertise and passion and their job is to guide the business and drive even further success.
Our commitment to our people speaks for itself. In 2020, for the third consecutive time, we attained the Investors in People Gold award something we are immensely proud of.
Meet some of our amazing team who are all dedicated to leading, innovating and continuously driving the success of Speed Medical!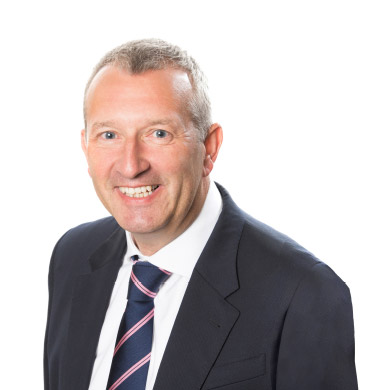 Ian Robins
Director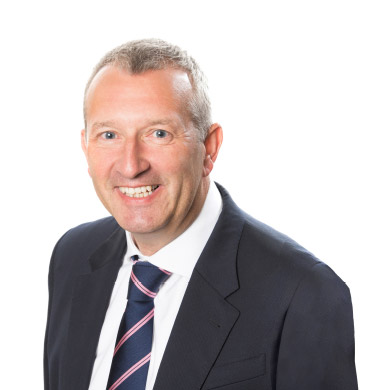 Ian Robins
Director
Ian Robins joined Speed Medical in 2014 to take up the role of Group Chief Finance Officer.
Responsible for overseeing finance departments managing revenues of around £65M annually, he brings with him a wealth of technical expertise as well as a good deal of relevant experience having previously worked in a credit hire business, medico legal agencies and a firm of solicitors.
Born in Leeds, in 1966, and schooled at the University of Manchester, Ian graduated as an economist before completing his accountancy training with Ernst and Young. While there, he advanced to the role of senior audit manager before seeking a fresh challenge.
As his career developed he was a partner at Liverpool based accountancy practice Westmore Brennand, before becoming Managing Director at Direct Accident Management Ltd. In 2012 he joined Springfield Healthcare Group Ltd as group Finance Director where he led the business through several acquisitions and a major construction development.
Relocating back to the North West from the other side of the Pennines to take up his role with Speed, Ian has already carved out a reputation for efficiency and teamwork – essential qualities for anyone leading a finance function.
Married, with two children in higher and further education, Ian enjoys playing golf and is a keen rugby fan, especially if it's his son he is watching.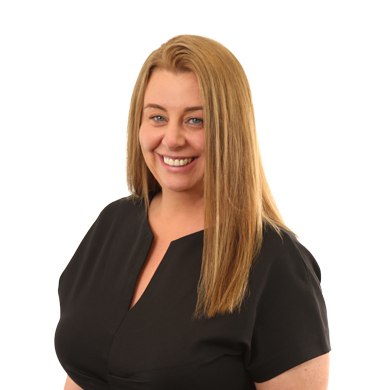 Susan Henry
Director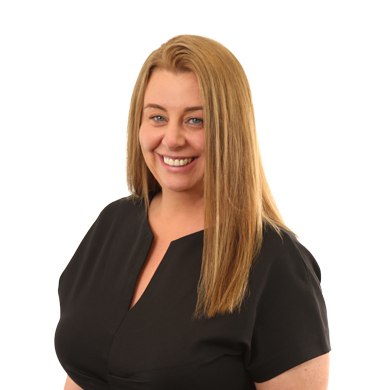 Susan Henry
Director
Drawing on over 20 years' experience in the Medico-Legal industry, Susan Henry has a wealth of valuable industry knowledge and is well-versed in the areas of service delivery and operational processes. She joined Speed Medical in 2004 and has worked in various pivotal roles across the company. After setting up the Expert Liaison team, she became the Operations Manager until she was promoted to her current role as Operations Director, taking complete responsibility for everything operational - from core medical reporting and rehabilitation to the expert panel and customer services.

With a firm belief that 'partnership' is the key to success, Susan's commercially focused approach has proven to be instrumental to Speed Medical's journey with real improvements to processes, service levels and customer satisfaction as her legacy. Constantly asking the question "What does good look like?" provides the drive to continuously innovate and challenge the status quo.

As a Speed Medical pioneer, Susan's loyalty to both the company and her dedicated team remains unrivalled. To demonstrate her commitment to teamwork, she's developed an ebullient management function that operates with the core belief that collaboration is key. "We're only as good as our people" is the motto that Susan resolutely instils in everyone – and that statement succinctly encapsulates her management ethos.

Susan is passionate about family time, and never more so than when it involves her two sons, Jack and Charlie, and two 'puggle' dogs, Ralph and Edgar. Having developed a love for the island of Cyprus, Susan's downtime ideally involves an aeroplane, sunshine and a glass of wine.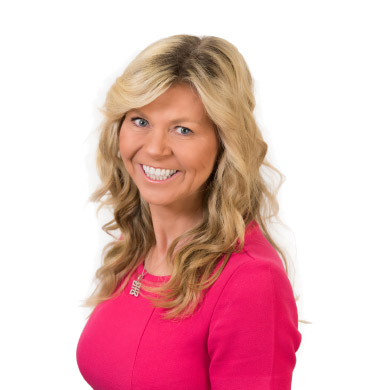 Caroline Arrowsmith
Commercial Director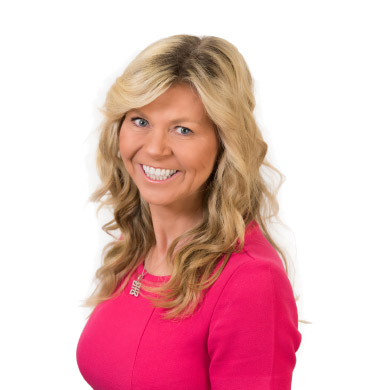 Caroline Arrowsmith
Commercial Director
As Commercial Director, Caroline is tasked with driving the sales team – providing guidance, training and motivation – in addition to nurturing relationships with our valued customers and key prospects. Totally committed to fostering relationships that stand the test of time, Caroline ensures they are built upon honesty, integrity and commitment and as a result has earned a solid reputation in the industry.
A vital part of the Speed Medical team for over 15 years, Caroline joined the sales team in July 2012, following five years of Operational Management and appointed Commercial Director in 2022. This varied experience has given her the intimate understanding and deep knowledge of how Speed Medical operates that sets her apart and she remains a 'go-to' source of information internally too.
"I feel privileged to work for Speed Medical. The business and staff are dedicated to supporting and assisting new and existing customers. Speed Medical is agile and flexible and it's a pleasure to work for a company that is growing in the right direction"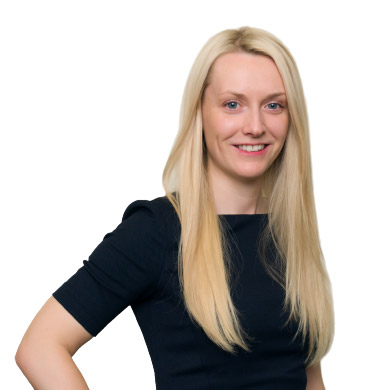 Sam Hudson
Operations Director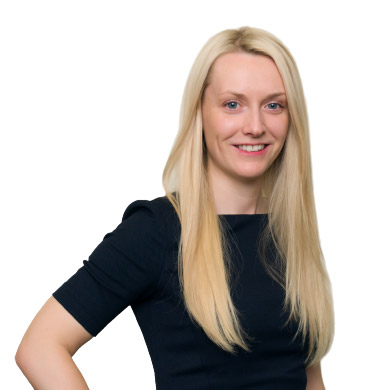 Sam Hudson
Operations Director
"Having spent the last 16 years, working for Speed Medical, I have had the opportunity to continue to grow and evolve alongside the business. I take great pride in the positive impact we have on our customers and stakeholders, each day.  As the business has continued to grow over this time, I have enjoyed working with a diverse team of skilled individuals and can honestly say the fast-paced environment is something I thoroughly enjoy."
With over 20 years' experience in the medical and healthcare sectors, Operations Director, Sam is responsible for our internal operations departments as well as our nationwide network of medical professionals.
With a proven track record of successfully running large operational teams, large scale procurement and management of supply chains, Sam prides herself on delivering a personable service throughout everything she does.
Since joining Speed Medical in 2006, Sam has played a pivotal role in strategic planning and implementation contributing to continued business growth year on year.
Sam has a wealth of experience and knowledge and has implemented new and innovative ways of working across Speed Medical. These changes have been pivotal in moving the business forward in such a fast-paced environment.
With excellent analytical and leadership skills whilst also being a great people manager, she has built teams of individuals that are committed to providing the best possible service. Sam believes that the key to maintaining an excellent working relationship is to work collaboratively and in partnership with both customers and suppliers.
A self-confessed fitness fanatic, you'll find Sam at the CrossFit gym in her downtime (strictly Monday-Thursday!).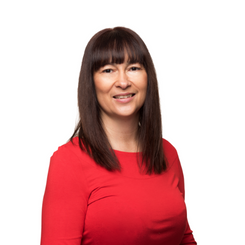 Sharon Gordon
Finance Director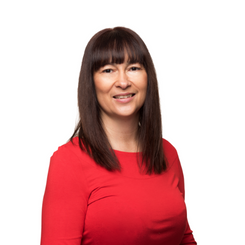 Sharon Gordon
Finance Director
A well-organised financial leader with a strong results orientation and a 'can do' approach to business challenges balanced by well-developed team, customer, and client management skills.
A fully qualified FCCA with over 30 years' experience within SMEs at board level, Sharon's experience spans multiple industries with 15 years being within professional services.
As her career developed, she became Finance Director for a surveying and architecture firm with the main customer base being solicitors. After which she headed up the finance department for four years working in the financial services industry, specifically the UK's number one distributor of household and creditor insurance products to the mortgage intermediary market.
Sharon strongly believes that an FD does not need to be boring and passion and high levels of energy are both important factors of success which she brings to the team.
Sharon's spare time is focussed on her partner and four, mostly grown children, as well as her dogs Zara and Remi and her Siamese Ollie.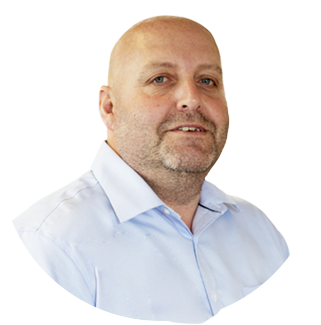 Andrew Elden
Head of Technology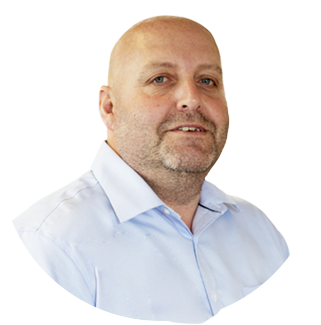 Andrew Elden
Head of Technology
"No two days are the same at Speed Medical. It's a fast-paced environment with an ethos committed to improving itself and delighting its customers".
A seasoned Change & IT professional with over 20 years' experience in successfully shaping, governing and delivering business, digital and IT change helping organisations to achieve their goals across various demanding, heavily regulated sectors including retail, IT and telecoms, utilities and insurance.
Having joined Speed Medical back in 2017 and rising to the Head of Projects a year later, Andrew was invited to head up the Technology team within Speed Medical. The focus of his role is to lead, manage, and develop the provision of effective, resilient, and reliable IT services, actively promoting and embedding new initiatives that further enable business strategy.
A proactive and pragmatic individual, Andrew is passionate about continually looking to drive improvement. He believes in focusing on people and culture just as much as technology and process.
Outside of work, Andrew loves to spend spare time with his family enjoying the simpler things in life. He regularly enjoys visiting the Lake District for long walks with his dog, finished off with a hearty meal in a countryside pub.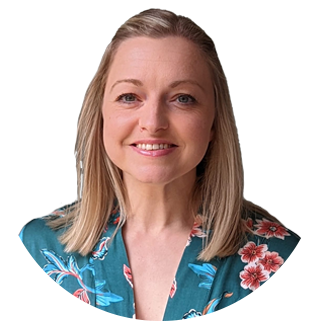 Lucy Nelson
Head of Projects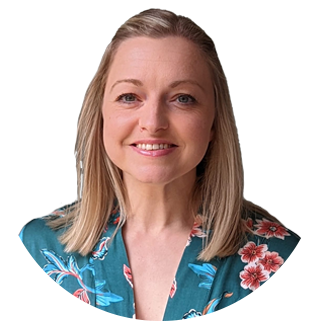 Lucy Nelson
Head of Projects
"My favourite thing about working at Speed Medical is that the whole company works together towards a shared vision and everyone is always willing to help each other out. It's a fantastic environment to deliver projects and change!"
Lucy joined Speed Medical in 2019, becoming Head of Projects in December 2021. With over 12 years' Project Management experience, Lucy is responsible for ensuring the effective delivery of projects and change.
Lucy has been instrumental in enabling Speed Medical to deliver new products and services to our Customer and Stakeholders, as well as adapting to changes, of which there are many! With a solutions focused approach she enjoys working with our customers to learn about their businesses, understand their requirements and help develop solutions that meet their individual needs. 
Lucy is the Speed Medical internal cheer leader, her can do attitude and positivity is infectious and she truly embraces the "One Team One Vision" value and will happily jump in to help with any query our customers or teams throw at her.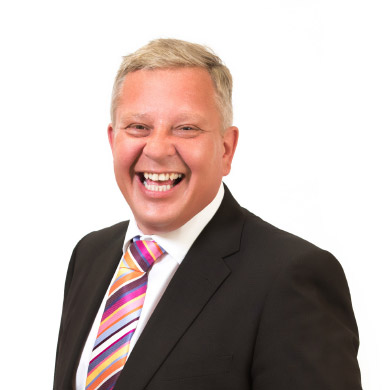 Steve Burnham
Key Account Manager South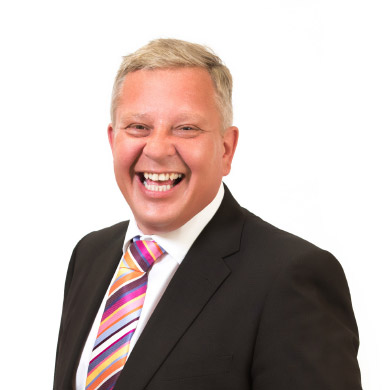 Steve Burnham
Key Account Manager South
"Speed Medical have continually held service as a key differentiator in the medical and healthcare sector and this is evidenced by our long-standing working relationships and partnerships. Speed Medical continue to challenge and ask, 'what more could be done'.  Why do I like working here? Because I share the same philosophy of asking what more can be done and to challenge the norm."
Since joining Speed Medical in 2011, Steve has developed and maintained strong and professional working relationships with his customer base in the South as evidenced in the longevity and consistency of support from his customers.
With an eye for detail, Steve brings 25 years of experience in account and business development, his customers cover all sectors including Insurers, Corporate, SME, Local Authority and Legal.
Steve is based on the south coast with his husband and their Cypriot rescue dog.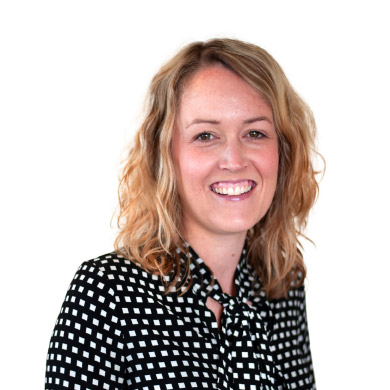 Katie Lynch
Business Development Manager – Clinical Negligence & Serious Injury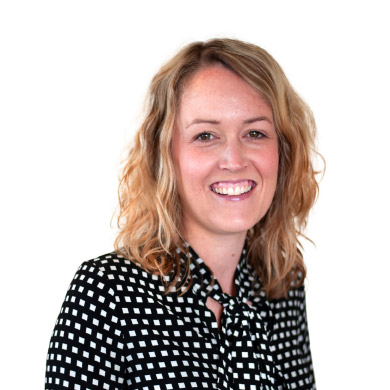 Katie Lynch
Business Development Manager – Clinical Negligence & Serious Injury
"I am privileged to work for Speed Medical. Its people, knowledge and innovative approach enables me to successfully assist our clients in catastrophic injury and clinical negligence cases."
Before joining Speed Medical in 2015 to establish our Clinical Negligence team, Katie Lynch worked with law firms in the North West of England and North Wales with a particular interest in birth-related injury cases.
Katie's passion for clinical negligence and catastrophic injury comes from her focus on placing the client at the forefront of everything she does – as well as having the ability to make a real difference when someone has been affected by an injury and an act of medical negligence.
Katie enjoys building long-standing relationships with solicitors where she is trusted to assist with their cases and to complement how they work. She currently lives in North Wales with her children, Amelie and Louis.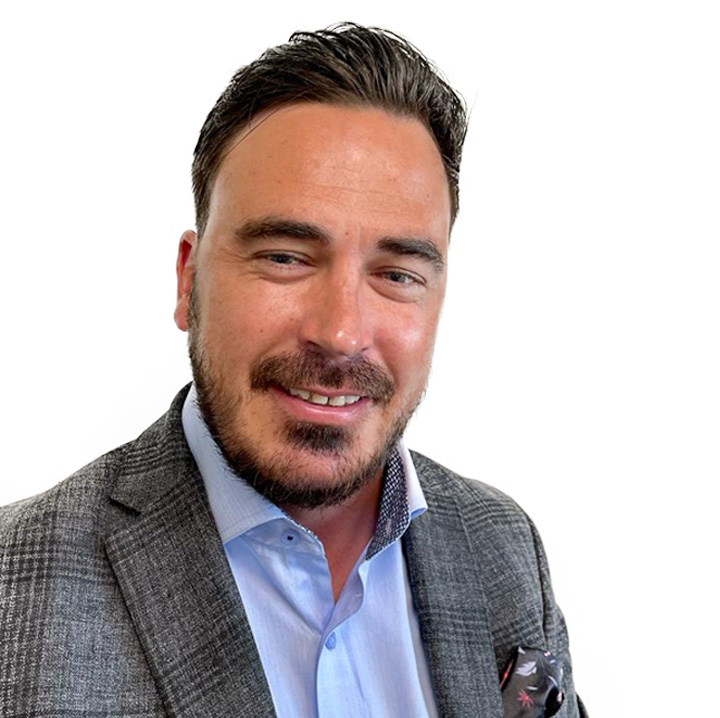 Adam Hawkins
Business Development Manager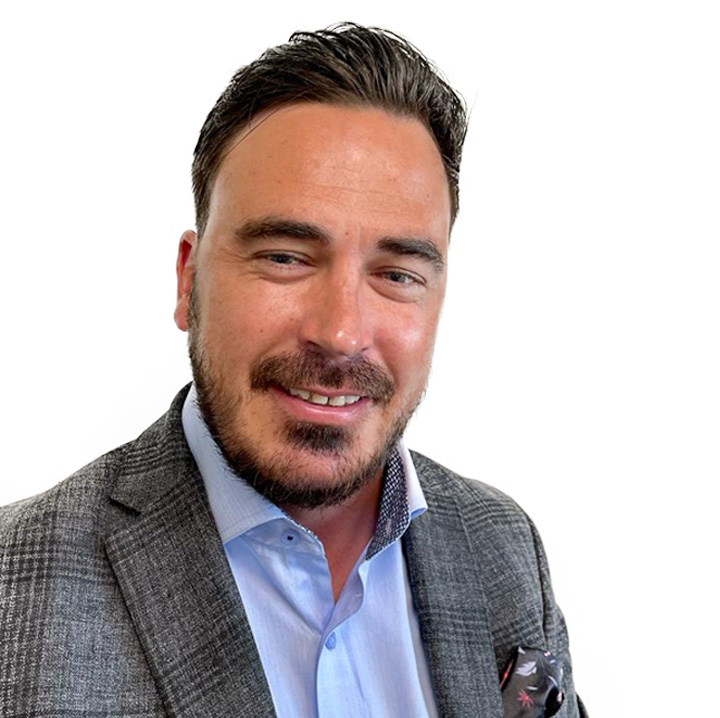 Adam Hawkins
Business Development Manager
"Speed Medical is a great place to work and really support you in terms of your career and development. The sales team are extremely focused and highly experienced, and I love working with such a professional team."
Working in sales for most of his career Adam joined Speed Medical following previous roles within the legal sector. Bringing with him a number of strong relationships and a focus on driving additional new business, Adam is excited by the constant challenges the industry is forever facing.
Describing himself as tenacious with a drive to succeed (and quite funny), Adam is keen to learn from the experienced team around him.
Originally from Liverpool, Adam now resides in Chorley but continues to support his hometown team Liverpool FC. A fitness fanatic, Adam enjoys going to the gym and walking his two dogs.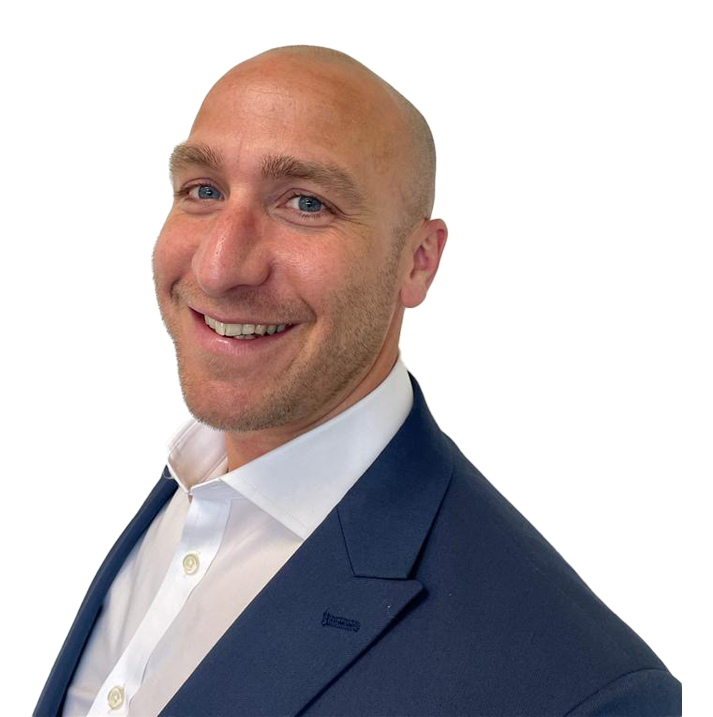 Nathan Scragg
Key Account Manager North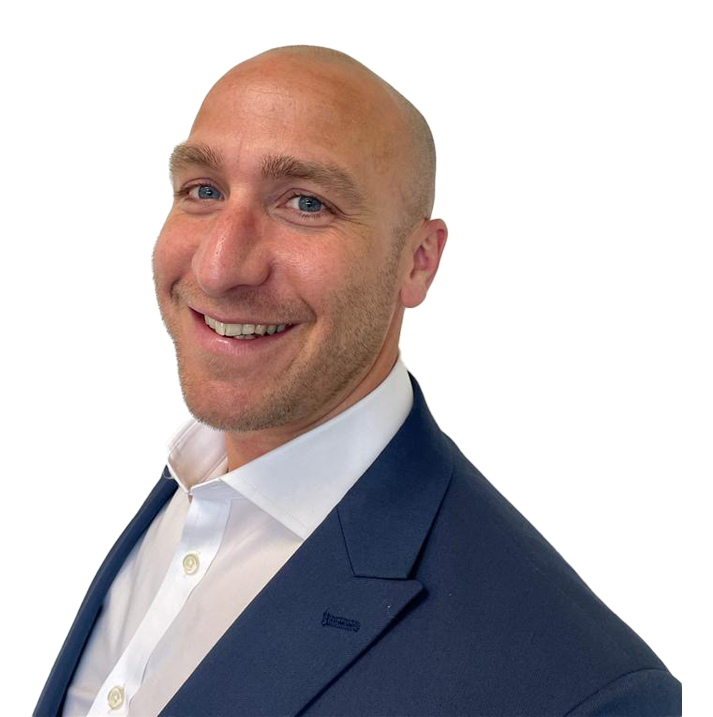 Nathan Scragg
Key Account Manager North
Nathan started out his career within the insurance industry working as an Insurance Advisor within a local brokerage, learning the fundamentals of insurance both personal lines and commercial before entering the legal world working as a Sales manager for a large Personal injury law firm. While working within the legal industry Nathan gained expert knowledge around Personal injury and legal expenses insurance which helps him strengthen his relationships to date. Nathan is keen to grow his network and build strong relationships with new and existing contacts from within the industry.
Away from work Nathan is married and has twin boys who he dedicates his free time to. Nathan describes himself as a fitness fanatic, going to the gym 5 days a week at 6am. Joining Speed Medical was a fantastic opportunity.
"It's very exciting being part of a forward-thinking, fast-moving company with a brilliant reputation within its industry that sets them apart from the others. I couldn't ask to work for a better company."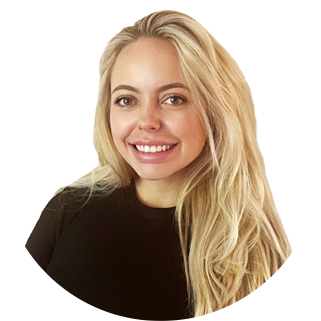 Alexandra Lane
Commercial Support Manager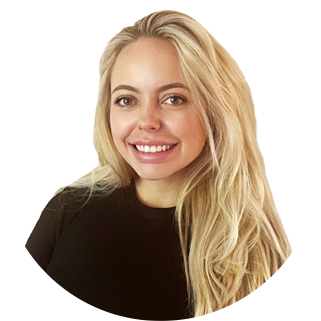 Alexandra Lane
Commercial Support Manager
"Having the freedom to think outside the box and bring ideas to the table in a supportive and encouraging environment, is one of the highlights of working at Speed Medical. I feel immensely proud to be a part of the team as we go from strength to strength."
Starting in the Out of Hours department whilst still at college in 2014, Alex is the third generation of her family to work at Speed Medical and has worked her way up through the business to now head up the Commercial Support team.
Working side by side with our team of Business Development Managers, Alex and her team are responsible for nurturing and maintaining the relationships with our new and existing Customers and act as a conduit between the Operational and Commercial functions of the business.
Dedicated to driving efficiency, consistency and simplicity into our customer relationships, Alex is a key player in ensuring Speed Medical upholds our commitment to providing stellar customer service and improving the client journey.
Alex regularly gets the opportunity to show off her creative flair, something which she is widely recognised for, by designing and creating presentations, process flows and other items of sales collateral to utilise internally and externally, oftentimes working in collaboration with our external marketing agency.
As a huge fitness enthusiast, you'll most likely find Alex in the gym during her down time or hiking up a mountain in the Lakes.