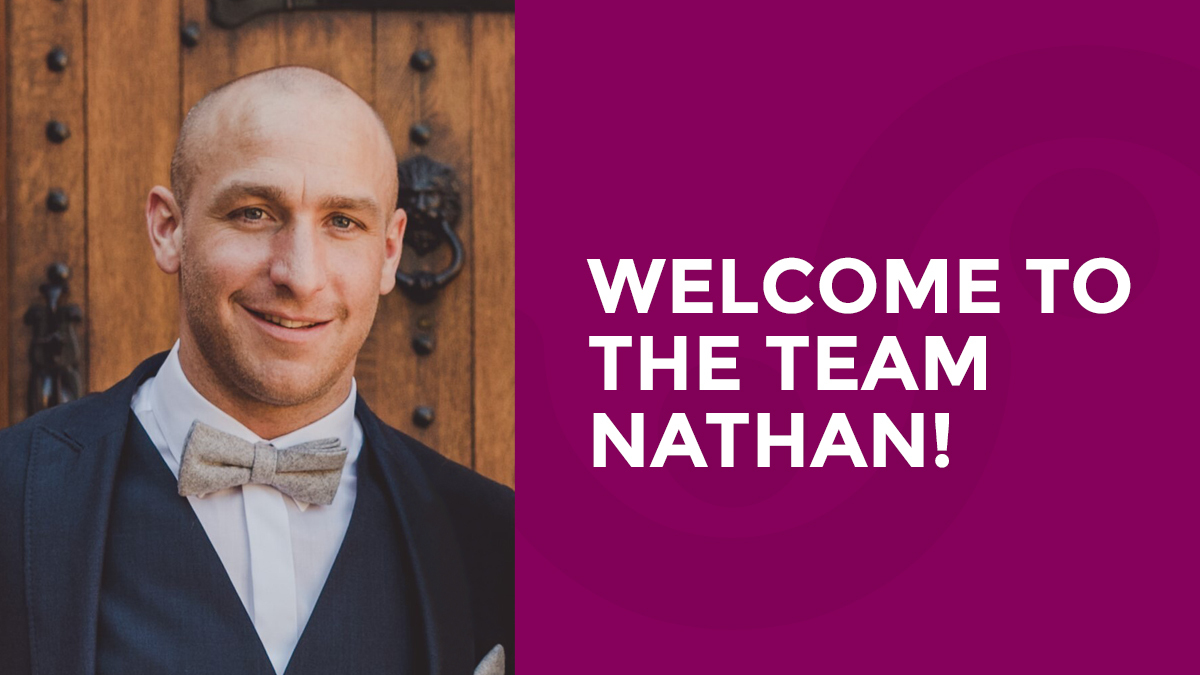 4 Nov 2021
Welcome to the team Nathan!
Having worked for an insurance brokerage as an insurance advisor, an insurance claims handling business white labelling claims handling for insurers and brokers, and within a law firm managing existing relationship and building new ones, Nathan joins Speed Medical as Key Account Manager, bringing with him a plethora of knowledge and experience to his new role.
Tell us a bit about your role and main responsibilities at Speed Medical
My role within Speed Medical will be as a Key Account Manager, to manage, build and grow existing relationships and make new ones too. To identify and harness further opportunities that may not have been available in the past, which Speed are now able to facilitate due to considerable growth within the handl Group where each business can dovetail into each other.
What experience in the industry have you had previously?
My previous experience within the industry is 5+ years within an insurance brokerage as an Insurance advisor dealing with all different types of insurance, 5+ years within an insurance claims handling business white labelling claims handling for insurers and brokers, 5+ years within a law firm managing existing relationship and building new ones, to ensure we achieve our budgeted volume of personal Injury cases across RTA & Non RTA.
Why did you choose to apply for the role?
I chose to apply for the role with Speed Medical because they are the UK's leading independent provider for medical reports and rehabilitation. I had a great relationship with them in my last role and love their ethos and ethics. I believe my experience and knowledge is a great fit. Speed Medical have an outstanding reputation and I am excited to have joined the team.
What do you believe Speed Medical offers that other companies don't?
Speed offers flexibility, honesty and transparency which I believe are key elements within this industry. Whether that be a fully tailored solution or a single expert point of contact to ensure your case in run efficiently to monthly MI to ensure SLA's are being met and clients are getting the best available service. Speed Medical understand that people do business with people, it's a personable business with people at the heart of what they do.
What do you enjoy most about your role?
I enjoy meeting new people and building long lasting relationships. Learning about people's businesses, their requirements and needs and then passing on the knowledge I have about Speed Medical, its services, and its associated companies to our customers. Since joining and meeting the staff I have been extremely impressed with what Speed Medical are, they are professional, experienced, and extremely knowledgeable.
What are you hoping to learn and achieve during your time with Speed Medical?
I am hoping to learn as much as possible about the medical industry and how we can help our customers grow their businesses, and if I can help them and Speed grow it's a great achievement.
What do you think the future looks like for Speed Medical?
I think the future of Speed looks very positive, we have an excellent operations and sales team that go over and above for each and every client and that will hold us in a great place.
What do you see as being the biggest challenge for Speed Medical in the next twelve months?
The biggest challenge for Speed will be further impacts of the reforms, reducing the number of people making claims due to the minimum tariff compensation now available to injured people, that said every challenge creates opportunities.
Tell us a little about yourself outside of work
Outside of work I like to try and keep fit, I go to the gym at 6am Monday – Friday it's a great way to start the day and having young children (twin Boys of 7 years) means once I finish the working day I get to spend time with them and listen to their daily activities. I am also learning to play golf. It looks so easy but is definitely harder than it looks!
Living in Macclesfield I'm spoilt by the Cheshire countryside and enjoy an occasional dog walk and a stop in the pub for a refreshing drink!