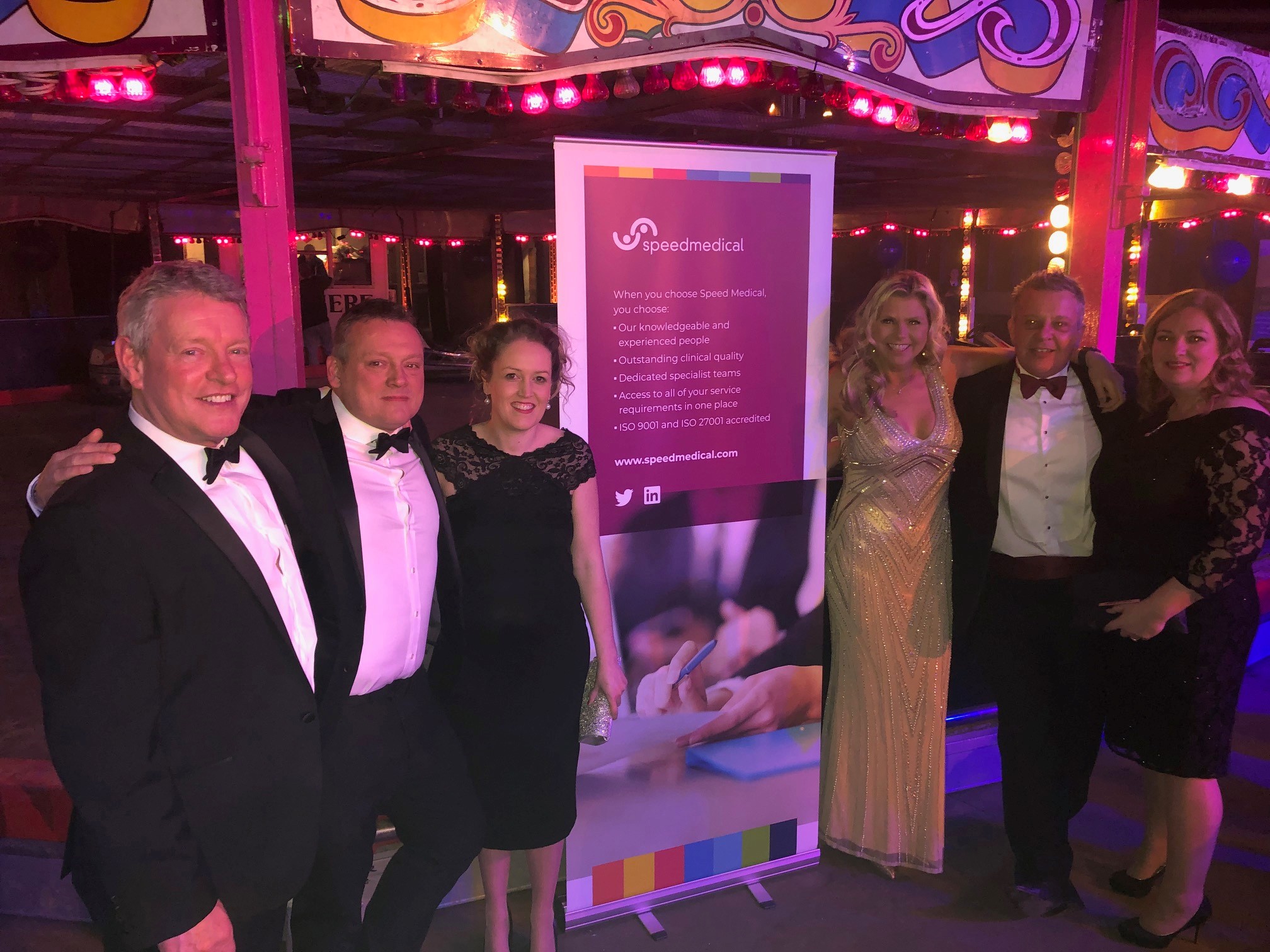 16 Feb 2019
Speed Medical sponsors Modern Law Awards 2019
Everyone's still talking about Modern Law Awards at Victoria Warehouse, Manchester. 
On entering the building, we were greeted by living statues and a glass (or two) of fizz, with the entertainment kept under wraps behind draped curtains. Once everyone had arrived, the curtains dropped to reveal a magnificent fairground adventure. Candy floss carts, Dodgems and Hook-a-Duck games filled the room – all proudly sponsored by Speed Medical. 
The Champagne was flowing, guests were dressed to the nines and the carnivalesque entertainment created an air of excitement. It's safe to say the evening was a night to remember!
Now in its sixth year, these prestigious awards were launched to celebrate extraordinary talent in entrepreneurship, market development, business management and best practice in the modern legal services arena. 
We'd like to say congratulations to all the nominees and winners from Thursday night, especially Crofton, Co-Op and Ramsdens – and thanks to the Modern Law Awards for hosting a fantastic evening. 
See all the fun from last Thursday night by taking a look at out our Twitter @SpeedMed.
Some photos from the night!