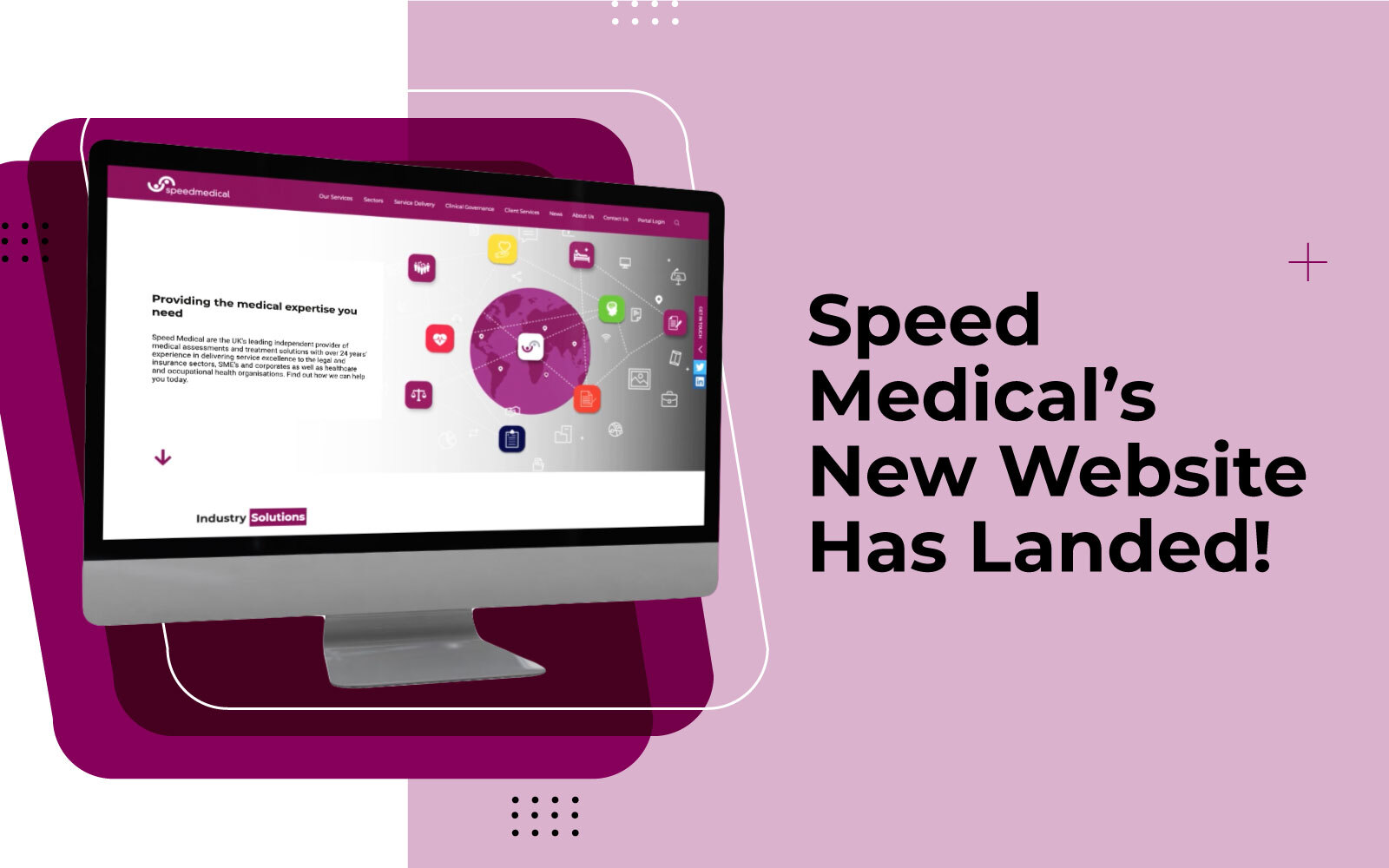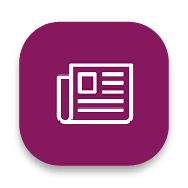 15 Jun 2022
Speed Medical's New Website Has Landed!
Speed Medical are proud to work with a broad range of clients from insurers, SMEs and corporates to legal, occupational health and healthcare companies. Our brand-new website hosts the latest information about all our services and our extensive, nationwide panel of medical experts.
The new website showcases what Speed Medical can provide to companies, and to individuals seeking medical support. "Speed Medical boasts an impressive supply chain with immense depth, knowledge, and value, and we want to ensure that our existing customers and our new customers are made aware of that. We want our customers to understand what we do, from full supply chain partnership to assisting in an overflow capacity, and have full visibility of our expansive services," says Caroline Arrowsmith, Speed Medical's Commercial Director. "The panel that we have is extensive and the knowledge and clinical governance that we place within the panel at Speed Medical can assist all of our clients and their various requirements."
What Services do Speed offer?
With a flexible approach and scalable delivery, we can undertake and facilitate any request you may have.  Our services include:
Medical Assessments
Through our nationwide panel of medical experts, we can facilitate a broad range of medical assessments.
Physiotherapy and MSK Services
Our physiotherapy and MSK providers cover a range of specialisms and disciplines and are here to help your clients, policy holders and employees on their road to recovery.
Mental Health Services
When seeking mental health support for your clients, policy holders or employees, it can be hard to know where to start or who to turn to. From assessments and help providing a diagnosis through to the delivery of treatment, we can support you on every step of the journey.
Diagnostics and Surgical Procedures
The cause of a problem may not always be obvious and in some cases diagnostic investigations and surgical procedures may be required. Following a clinical recommendation, we will arrange all necessary investigations to better understand the issues faced and to help determine whether additional treatment is needed.
Medico Legal Reports
As an independent medico legal reporting agency, we have been providing industry leading reports for 25 years, working for both claimant and defendant insurers and solicitors. As a long-standing agency, we can provide reports to support all case types including MedCo, complex and serious injuries, clinical negligence, employers' liability, and public liability cases.
The Importance of Clinical Governance
Clinical governance is at the heart of our business. Over 5,000 experts nationally work for Speed Medical, and we ensure the integrity of that panel each and every year through various checks. "We ensure the integrity of their reports, we ensure the integrity of their service, and we manage that all in-house," explains Caroline.
Speed also has a dedicated team working hard to ensure the utmost quality and service from our nationwide panel. "We have over 30 staff at Speed Medical working to ensure the rigour and clinical governance of our panel. We've also heavily invested in our Clinical Advisory Board made up of eminent experts who undertake peer reviews, audits, and anything else from a clinical point of view that we require their assistance on."
Speed Medical: An Award-Winning Business
At Speed Medical, we're extremely proud to have been recognised for our hard work and dedication and have received several awards over the years. "One of the things we pride ourselves on is transparency and honesty – having a healthy, open relationship with our customers and making sure that everybody believes in the partnership. If we can work together and help solve issues and overcome hurdles, we'll absolutely do that for you," says Caroline.
What's Next for Speed Medical?
Speed Medical is looking forward to continued growth and expanding our customer base, and thanks to our great new website, we are now able to ensure that customers both existing and new are aware and educated about our services and supply chain. "We're a partnership solution for all business, and we want to make sure that we have a happy and healthy relationship that works for all."