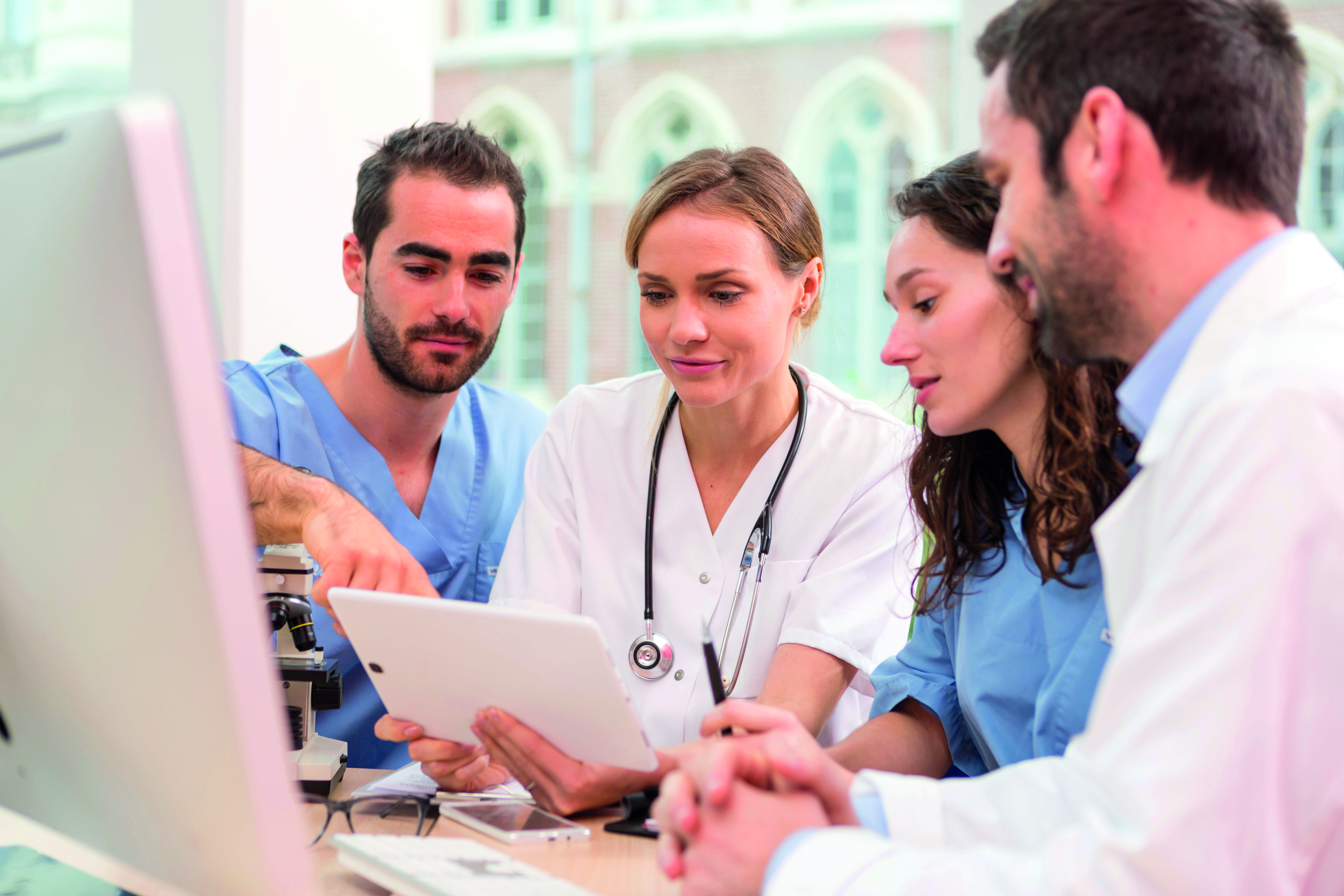 18 Dec 2012
Speed Medical's New Online Portal Proves Popular with Physiotherapists
Chorley-based Speed Medical, the UK's largest independent provider of medical reports and rehabilitation services in the UK, producing over 90,000 medical reports a year, has designed and developed a new custom-built, web-based 'Physio Portal' which is already receiving plaudits from its users.
The online portal not only allows Speed's expert panel of physiotherapists to prioritise time spent assessing clients' injuries and aiding their recovery but it also provides massive internal efficiencies and time savings for Speed Medical and its clients. Physiotherapists can log-in securely from anywhere they have an internet connection and view new and existing cases. Once the physiotherapist has spoken to the client they then input the appointment date into the system which, in turn prompts Speed's automated system to notify the relevant solicitors. Once the initial assessment is complete the physiotherapist can post their findings on the portal which automatically updates both Speed and the customer.
This process is the same for any interim reports as well as the discharge report. All of the case notes made by the physiotherapist are recorded through the portal and sent onto Speed for onward transmission with built in auto-prompts, tracking and monitoring systems keeping the process flowing smoothly and ensuring complete confidence that clients' cases are being progressed appropriately. Phase two of the system will see further enhancements including diary management tools. Chris Chatterton, commercial director of Speed Medical said: "We're delighted with the positive feedback we're getting from the first physiotherapists to use this advanced bespoke system. Everyone is a winner. Physiotherapists are deriving huge benefits in terms of their productivity, we are able to take advantage of significant process efficiencies, our customers see a faster, more streamlined service and clients, the injured parties, get the treatment they need as soon as possible." "A physiotherapist report isn't an off-the-shelf, one-size-fits-all product. It's an expert assessment of a client's injuries and recommendations for treatment.
For us, at Speed, technology isn't about cutting people out; it's about putting people right at the heart of the process." Matt Taylor, BSc (Hons), PGDip, AACP, MCSP, Managing Director Sano Physiotherapy Ltd said: "It has an incredibly easy-to-use interface, which is accessible for both our therapists and administrative staff and it has made the whole process of communicating with Speed Medical very efficient. This is not only beneficial to our business, through reducing administrative processes, but it also benefits the patient who inevitably receives their therapy a lot quicker. I cannot speak highly enough of the facility that Speed Medical have created."
Mark Roberts BSc MCSP MAACP MHPC said: "I have found the Speed Medical portal very easy to use in terms of doing assessment reports, discharge reports and sending information about appointments. The portal allows important medical information about clients to be sent instantly without unnecessary paperwork. I have always found Speed Medical reports to be user friendly and the use of the body chart on the portal portrays the clients' medical problems in a way that many words cannot convey." Anna Gunn, KTB Administration Team Leader said: "We are delighted with the new Speed portal. Our physiotherapists and administration team have found it very user friendly and easy to navigate around. Since the introduction of the portal our physios have fed back that the reports are less time consuming, minimising our administration duties." The 'Physio Portal' complements Speed's unique telephone based 'Home Mobilisation' service – an innovative alternative to the traditional treatment approach designed to increase access to rehabilitation care, optimising recovery and reducing costs.