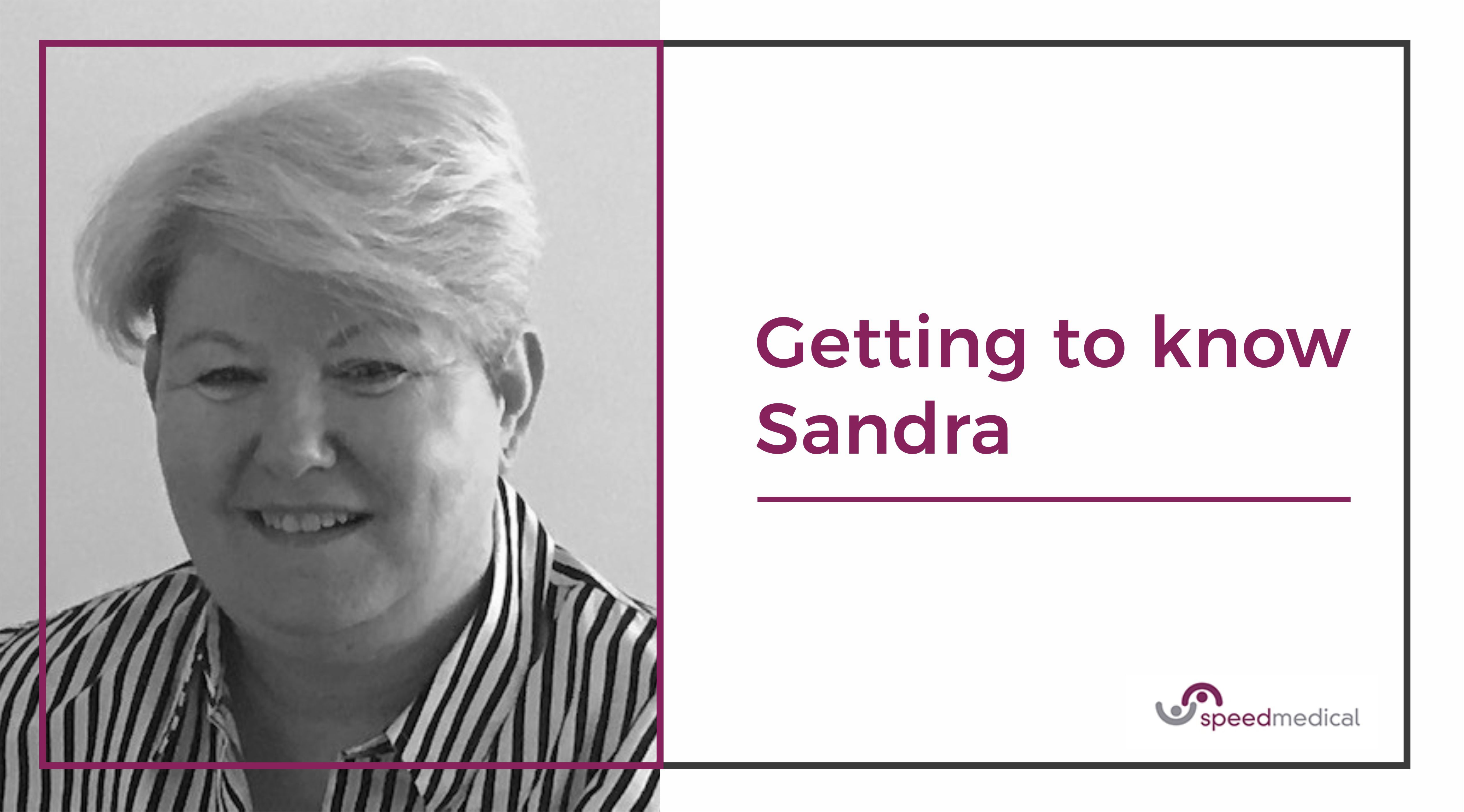 17 May 2022
Meet the Team: Sandra, Expert Liaison Manager
We're excited to introduce Sandra, our Expert Liaison Manager. Sandra joined Speed Medical in 2009 from the financial world and has seen the company grow for over a decade. Sandra has been in this role for a number of years and continues to achieve fantastic things.
Can you tell us a little about your past roles and how you joined the Speed team?
My past roles prior to joining Speed were in the financial and banking arena with the most interesting being an Operations Manager overseeing a fraud department. This was a varied role that was essentially trying to stop fraudsters from stealing money.  There were two main things that brought me to Speed. The first was love, as I married and relocated to the Lancashire area and didn't wish to commute to a city center. The second was the financial sector decline in 2008. I decided I'd like to work for a growing employer which Speed Medical certainly is! Since 2009 I have seen a tremendous amount of company growth.
What does an average day look like for you?
First and foremost, I check in with the team and make sure all is OK. Then I review MI for any current cases we're facilitating an expert for to ensure our service is where it should be and to make sure there aren't any potential issues or queries. I attend internal meetings with the operational management team and Operations director to obtain and provide business updates. I action any queries/emails that have been escalated to me, review our performance compared to targets, plan for the future for growth, and review any potential supplier business risk.
Can you tell us a little bit about the culture about Speed Medical?
'One team one vision' is how we work, and we all pull together to help each other to achieve our goals both as a team, a department, and as an entire business.
It's refreshing to work for a company who is open to change to effectively run their business, who create business opportunities and are open to suggestions and redirection when necessary. Speed being part of the Handl Group is a real positive as we can work with and build real relationships with other companies within the group.
Employee health and wellbeing is also intricate in our culture, which is a really great thing to experience.
What's your favourite aspect of the job so far?
I love being at the forefront of the business and helping to create new services. I also enjoy helping people to grow, learn and develop to their full potential. No day is ever the same in the Expert Liaison team and I really enjoy the variety in my role.
What do you think you've added to the company and your role so far?
Positivity, and equipping the team with the tools to allow them to do their job fully informed, while providing structure and support and well organized and clear priorities and goals. I have ensured the team also feel supported and are well trained.
What are your goals for the next 12 months?  
To recruit and grow the team so that it can perform even more effectively. As the Expert Liaison team are pivotal for business performance, I wish to create a culture where the team work closely with our existing expert panel, and help to grow the panel, adding to the level of national coverage we already provide and benefiting more customers.
Do you have any personal goals for the next year?   
Covid changed how we work so my team aren't always office based. I want to continue to establish more methods of engaging with the team and develop the way we interact so they can still perform as one team while remaining close, aligned, and productive.