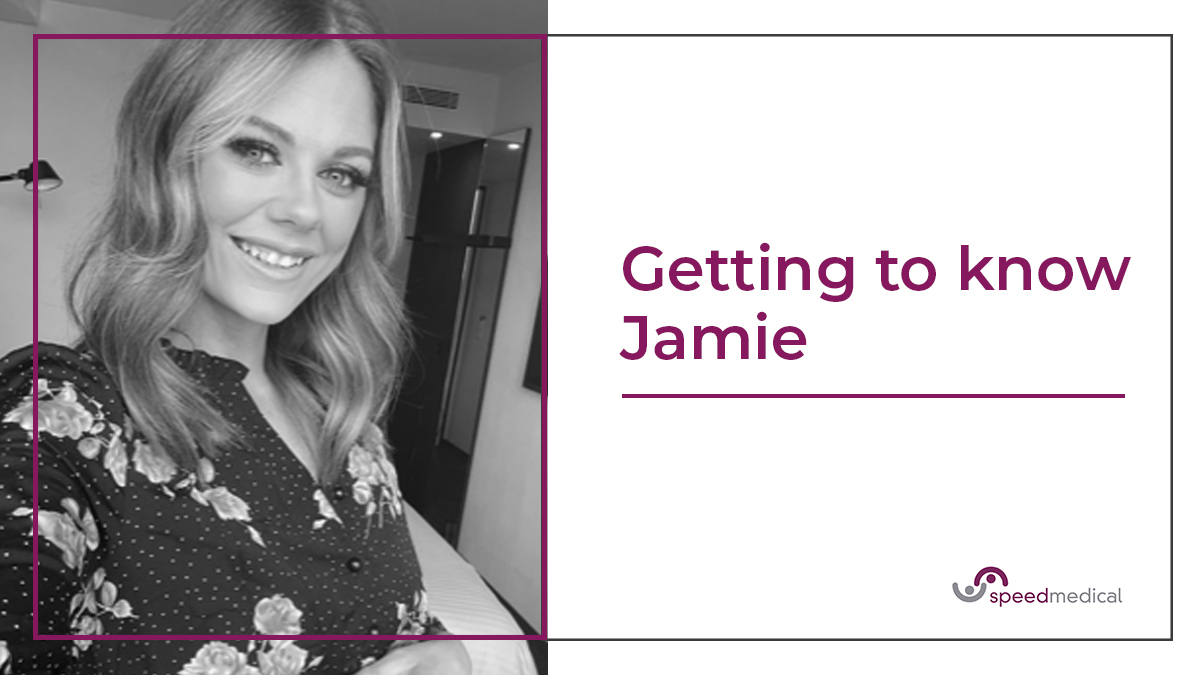 13 May 2022
Meet the Team: Jamie, Supply Chain Manager
We sat down with our supply chain manager Jamie to discuss all things Speed Medical including her role within the company, her favourite parts of the job, and her goals for the next 12 months.
Can you tell us a little about your past roles and how you joined the Speed team?
I started at Speed Medical in December 2017 on the Expert Liaison Team. I'd already been working within the industry, so the transition was smooth. I thoroughly enjoyed my time on the team and gained a lot of knowledge. In January 2019, I become chase & clinics team leader and last year when the supply chain manager became available, I knew I wanted to go further and learn more around the supply chain. Fast forward 11 months, I'm thoroughly enjoying my new role and the responsibilities it brings!
What does an average day look like for you?
My main priority in the day is supporting my staff and team leader, ensuring the workload is moving and being completed efficiently while providing the best service for our customers. Further to this, a huge part of my role is managing the supply chain which consists of:
Managing the clinic waiting list – ensuring we have availability evenly split for our clients to utilise our service and that we are able to provide convenient appointments.
Achieving Service – service is a huge part of our chase team who manage their own experts and work together to ensure workload is received within their service levels, providing the most efficient service for our customers.
MedCo – To ensure our MedCo targets are being hit daily.
Can you tell us a little bit about the culture about Speed Medical?
The work culture at Speed Medical encourages employees to work as a team towards the same goal. By having people working together with shared values and goals, we perform better and work harmoniously. We are very honest and open with our staff which is vital to creating a positive feeling in the workplace.
What's your favourite aspect of the job?
The variety of tasks keeps the job really interested. Also, the continued support we all receive to further career progression is a huge benefit of working at Speed Medical. During my time at the company, this support has prepared me for any new positions and has helped me with successfully adapting to each new role.
What do you think you've added to the company and your role so far?
I have worked in partnership with supply chain partners in establishing policies and procedures to underpin the service delivery. I have also been pivotal in the innovation of our interactive expert's portal.
What are your goals for the next 12 months? Do you have any big changes in mind?
Goals for the next 12 months involve expanding the chase team to take on other opportunities to provide a better service for our customers.
Do you have any personal goals for the next year?
To continue my current fitness journey for both physical and mental benefits. I have been with my online coach for nearly 9 months and within this time have been extremely dedicated and am enjoying the journey and lifestyle change!