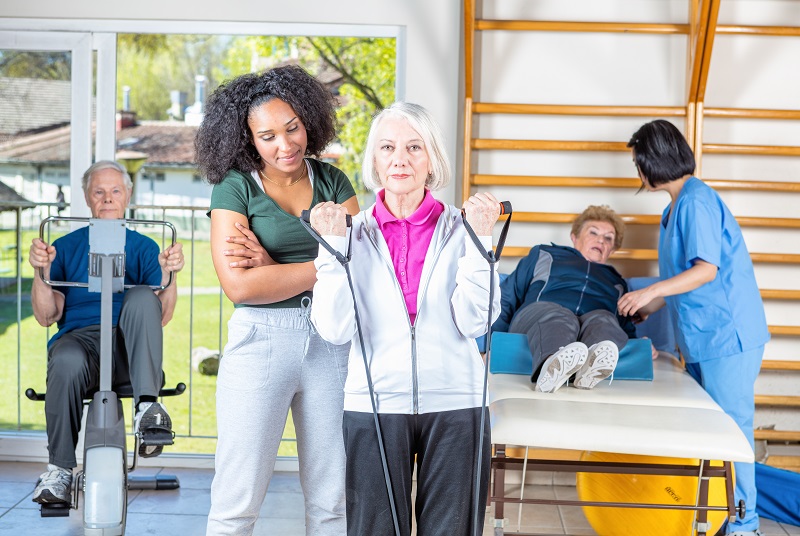 9 Jul 2011
Innovative Rehabilitation Service Launched As Medico-Legal Group Flexes Its Muscles
Speed Medical Examination Services, one of the UK's largest medico-legal reporting firms, has launched a unique home-based rehabilitation service to help speed the recoveries of people who are unable to attend a standard rehabilitation appointment: a new operating model which is widely expected to lead to better patient outcomes, lower costs and improved satisfaction with the Personal Injury claims process overall.
Developed in conjunction with specialist practitioners as an alternative to the traditional treatment approach, the service is ideal for clients who have suffered soft tissue injuries and who are unable to attend the typical physiotherapy appointment, perhaps because they lack transport, have disabilities or dependants at home that make travelling difficult, is case managed by qualified therapists.
A simple referral to Speed Medical is all it takes to enable injured parties to start the appropriate course of treatment quickly, engaging them fully in the process and improving their chances of a successful long-term recovery. Initial assessments, based on pain levels, the nature of any injuries and factors like the claimant's age and physical condition, are made and personalised exercise routines are then created and distributed to the injured party. Each mobilisation routine contains specific exercises for each pain area, in the form of detailed instructions and simple to follow illustrations. Regular telephone reviews of progress and mobility improvements ensue with modifications made to the treatment regime where necessary. As a truly bespoke service, the number of calls varies with the type of injury, patient's circumstances and individual needs for ongoing support and reassurance paramount in determining the schedule. And, in every case, physiotherapists are accessible between formal consultations should an injured party require further advice. At conclusion, a full discharge report is produced. Graham Pulford, managing director of both Speed and its sister company AIM, the legal expenses insurer, says; "The use of rehabilitation and especially early intervention in the claims process is vital if the injured person is to make the best and quickest possible physical and psychological recovery.
Although successful rehabilitation may mean a reduced compensation award, the opportunity to reduce someone's trauma and pain, to help them return to work earlier, to give them an improved quality of life, has to be more important than any financial settlement." "Our clinical focus is on optimising recovery, ensuring better outcomes for injured parties, with tailored treatment and one to one support. A faster process without excessive treatments, delivered at lower costs and with continuous client engagement. Surely that has to be the Holy Grail of Personal Injury rehabilitation services." Pulford concludes: "This is just the first of several exciting announcements we'll be making over the coming months as we embark on our new ambitious growth strategy. For too long we've been one of the medico-legal industry's best kept secrets but that's going to change. We have plenty of success, more innovations and some terrific performance indicators to shout about here and shout about them we will!"