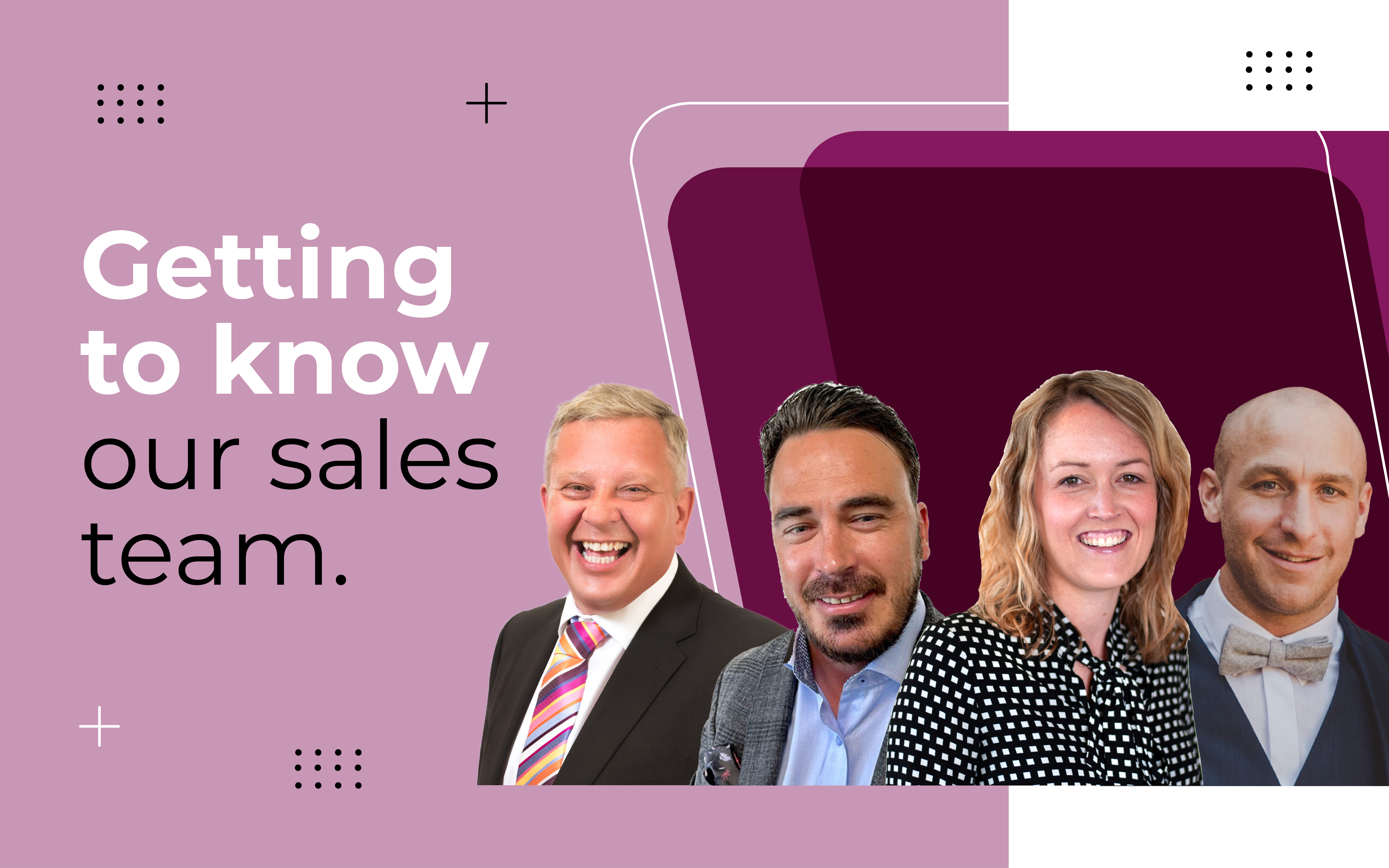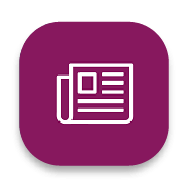 6 Jun 2023
Getting to know the Speed Medical sales team
Speed Medical pride themselves on their people and the fantastic company culture they've cultivated over the past 25 years.
Their motivated and focused team speaks volumes about the company, and we wanted to hear more about what it's like to work for such an exciting and fast-growing organisation.
We sat down with Key Account Manager for the South Steve Burnham, Key Account Manager for the North Nathan Scragg, Business Development Manager Adam Hawkins, and Business Development Manager for Clinical Negligence & Serious Injury Katie Lynch to discuss challenges, achievements, and what it's like to be part of the Speed Medical team.
Thank you all for taking the time to talk to us! Firstly, what do you each enjoy most about working Speed Medical, and how has it contributed to your professional growth?
Nathan: What I enjoy most about working at Speed Medical is utilising the knowledge I have gained in my previous roles within the insurance industry and within a leading personal injury firm, which has aided me within my role.
Steve: The proactive, honest, and transparent approach adopted by management and the team ensures everybody is working towards a common goal, this is reflected in the longevity of our customer relationships, services offered and ability to adapt to industry and commercial pressures and challenges.
Katie: The variation in the roll and the innovative nature of the business/group to continue to grow and develop in the clinical negligence and serious injury sectors. The people - we have a fantastic team with such a wide range of skills and experience. We work really effectively on our own but also as part of a wider team. Senior management/Exec team are forward thinking and lead by example in this regard to instil and inspire a good working environment for success as a business.
Adam: Supportive colleagues, a friendly environment, always learning new skills, an everchanging landscape. I've also enhanced my confidence with face-to-face meetings, negotiation skills, and communication in general as well as increasing my industry knowledge significantly. I also enjoy the variation within the role.
Has anyone's role changed since joining the company, and if so, how?

Katie: I began within an operational setting using my legal background within clinical negligence to establish the clinical negligence team and services. This role developed as relationships developed with our clinical negligence and SI clients. My role developed into the Business Development team.
Adam: My role has changed slightly in that instead of mainly focusing on generating new business with a small number of accounts, I know oversee a bigger role in account management due to the growth that I have been successful in obtaining.
Can you give us some company highlights from the past 12 months? Has anyone worked on a project they are particularly proud of?

Nathan: Over the last 12 months the whole sales team, with the help of the commercial director and incredible operational staff, have been able to grow our clinical negligence and serious injury offering to existing and new law firms to a scale larger than we had forecasted and predicted.
Steve: Several tenders in the last 12 months, Speed awarded on two, and shortlisted to final two on another.
Katie: My greatest achievement in the last 12 months has been co-ordinating and providing pivotal assistance to enable Speed to provide fixed fee consultant screening for clinical negligence cases. This, as you can imagine, was a huge challenge and I am proud that my commitment and tenacious approach allowed Speed to offer this amazing service to our customers.
Adam: The past 12 months has been very mixed in some areas due to some law firms exiting the market. Adapting to these changes and uncertainty has been a challenge but I have still managed to double my existing area and customer-base which is extremely pleasing in a turbulent sector. 
How are things at Speed Medical different since Covid? Did anything change permanently? Did anything change for the better?
Nathan: I wasn't employed with Speed Medical throughout the pandemic, but I can see the changes that have taken place throughout the industry and how Speed Medical have had to tailor our offering to accommodate the different ways law firms work.
Steve: The only major change in relation to hybrid working and utilising technology to engage with customers using video meeting platforms.
Katie: Staff can work from home and management have fully supported this post-covid allowing more flexibility to our fantastic team. Undertaking this has not affected the great service we provide.
Adam: Because we rode the covid storm so well and we were prepared for what was about to come, our position in the market has strengthened as we were able to show our existing and new customers the fortitude and strength we have as a group. It has also allowed us to showcase how versatile we are, ensuring that all customers are aware of the various companies within handl and how this can benefit and assist our customers. Speed has managed to create brand awareness in all complexities of cases including our serious injury and clinical negligence services. In addition, a lot more people work from home now that perhaps didn't before, which is a good thing for those that need flexible working.
What is 'a day in the life at Speed Medical' like?
Nathan: A day in the life at Speed Medical can involve anything from calls or meetings with accounts to new business meetings. Emails for queries or technical help for review of an instruction. We are always on hand to assist and love nothing more than catching up with our industry partners.
Steve: No two days are the same, but always start with a strong espresso coffee.  Whether it be conducting an account review, meeting new and existing customers, preparing MI, negotiating contractual or commercial terms, or assisting with customer queries the initial expresso is the one constant each day.
Katie: A day at Speed Medical is never the same! It typically can involve account reviews and meetings with law firms and key partners; legal supervision and advice for the clinical negligence and serious injury teams; commercial discussions and meetings and internal meetings. Also, can include travelling for various networking events and during the summer months, a charity golf day (or three!)
Adam: My days are very mixed which is what I like. I can be working from home one day, out in the field meeting clients another day, or in the office. I like the variety and for the most part, it's like one big happy family. One thing I would say is that it can be very unpredictable and what you set out to do at the start of the day can be very different to how it ends! All in all, it's a good vibe!
How would you each describe Speed Medical as a company using a single sentence?
Nathan: Speed Medical is a leading medical agency that has gained the confidence of the industry and panel members over the last 25 years.
Steve: Speed Medical leads the way through innovation, flexibility and listening to staff and customers alike.
Katie: Innovative, always striving for excellence and a key partner in a fast paced legal and claims sector.
Adam: Everchanging but always ahead of the curve, with challenges and fun along the way in equal measure.


Are there any big changes or updates coming up in the next year? Any new services being launched or new areas of growth?

Nathan: As Speed Medical are party of the handl group we always have new services being launched either via ourselves or our group companies.
Steve: Growth continues to be seen in most areas, especially serious injury, clinical negligence, diagnostics and treatments, all of which are widely anticipated to break all-time records.
Katie: Continued growth planned in the clinical negligence and serious injury teams.
Adam: There's always changes to the industry whether its weekly, monthly or annually. The fixed costs in clinical negligence is going to be pivotal and the new possibility of the provision of breakdown of costs could be challenging, however we have a good team to overcome most challenges.
In your opinion, what are the most significant challenges you face as a company, and how do you overcome them?

Nathan: The most significant challenges we face as a company are the ever growing delays in the courts, slowing down settlement times and prolonging the life span of a case.

Steve: The anticipated fixed fee cap on clinical negligence cases will no doubt cause an impact within the medico legal industry, however, Speed Medical already offers a fixed fee reporting scheme for clinical negligence matters so has the foundations in place to develop this further should it be necessary.  In addition, technology will become a key driver, with cost and efficiency savings being requested by customers, Speed Medical offers several solutions including full data exchange and continues to invest in technology to further enhance this.
Katie: Costs challenges – fee transparency is at the forefront of what we do within clinical negligence and serious injury to assist firms with the challenges they face.
What sets Speed Medical apart from its competitors?

Nathan: What sets Speed Medical apart from its competitors is its complete transparency with its partners, from MI to our commercial offering, we believe that transparency strengthens our relationships.

Steve: Experience, longevity, supply chain functionality, clinical governance, dedicated case handling, and great people.
Katie: In house legal and medical expertise within the sector; robust recruitment clinical governance programme, personalised and tailored approaches to how we work with instructing parties.
Adam: Foresight / insight, history, reputation, being part of a group and having very experienced people working in the company. Also having me!
Does anyone have any professional goals for the next year?
Nathan: To continue the excellent growth of last year.

Steve: To crack pivot tables!
Katie: Continue to increase my sector knowledge and commercial skills within the areas we work in. Continue to increase the Speed brand awareness in the serious injury and clinical negligence sector as much as possible as this has been a real positive within the last year that we are now firmly recognised within the clinical negligence and serious injury sector as a trusted and knowledgeable partner.
Adam: I'm mainly focused and happy growing my area and knowledge of the industry which I'm hoping I can achieve in the next 12 months.
Does anyone have any personal goals for the next year?
Nathan: My personal goals for next year would be to improve my golf and attend industry golf days.
Steve: To learn how to hang wallpaper.
Katie: Golf handicap under 30!
Adam: Too many to mention…