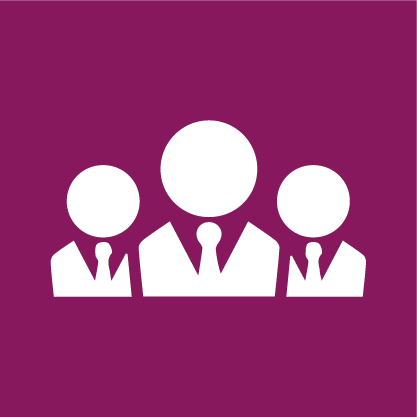 16 May 2019
Choose Speed Medical, Choose Tawf
Speed Medical's MedCo team is responsible for handling the sensitive information received from our clients, solicitors and experts. Tawf has been part of the MedCo team for six months, ensuring files are set up and making sure every task is completed correctly.
1. As part of the MedCo team, what are your responsibilities?
As part of the Medco team, we are responsible for ensuring checks have been completed as different solicitors require different experts, or they may have a specific time they would like the appointment booked for. We also handle the medical records for our clients and this must be dealt with very seriously as we cannot breach DPA. We have many guidelines and responsibilities that we uphold in order to satisfy all parties that we deal with.
2. What's an average day of work like for you?
For me, an average day at work is always productive. I find it very enjoyable and appreciate all of my colleagues. We work together as a team and keep each other going as we work together to succeed. This is because we can be in multiple files at a time or we may come across a challenge. However, with the help of my knowledgeable team, we manage to overcome these challenges.
3. What do you find most rewarding about your role?
What I find the most rewarding, personally, is my team. My colleagues make me want to work hard and help out whenever it's needed. I enjoy coming to work, even though I am from Bolton and the offices are further away. It's like leaving my own family and coming to another family to work alongside. I also find it satisfying when I encounter a challenge and overcome it.
4. What do you find most challenging about your role?
Due to changes in GDPR, sometimes delays are caused which makes it difficult to obtain medical records.
5. What made you want to get into your current area of work?
My sister had worked at Speed medical for one year and regularly came home talking about how much she enjoyed her job. I was also told that there is a lot of room for progression and employees are supported by the managers and team leaders from the moment training begins. This made me want to work for the company and I saw an opportunity which I am very glad I took advantage of.
6. Where did you work before Speed Medical?
Before Speed Medical, I worked for HSBC. This was a very stressful role; however, I gained computer skills which were very helpful in my current role at Speed Medical.
7. What has been the greatest moment of your career so far?
I honestly think working for Speed medical has been the greatest moment of my career so far. We have great working hours here and it's the perfect office environment. It has allowed me to gain many skills and also knowledge in areas that I didn't have before.
8. Tell us two interesting facts about you.
I recently passed my driving test.
I have a crazy family who are very supportive in everything I do and they constantly have my back.
9. What would you call your autobiography?
If I ever become famous enough to have an autobiography, I think I would call it: My life used to be a mess.
10. If you were an animal, which would you be?
I think if I was an animal, I would be an elephant due to the large sums of food I eat as a human being.
Find out more about our MedCo service here.