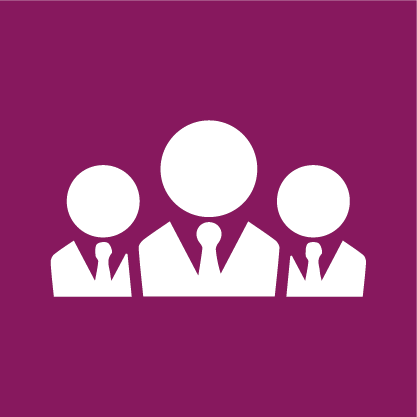 21 May 2019
Choose Speed Medical, Choose Shirley
Shirley joined Speed Medical in 2016 and brought with her a wealth of medico-legal knowledge. As Business Development Support Manager, she's committed to building relationships with customers and clients while ensuring her team have all they need to further develop their skills. Read on to learn more about her, her role and the Business Development Support team's responsibilities.

1. What are your responsibilities around MedCo within the Business Development Support team?

My responsibilities cover several different areas, including sales, business development, supplying bespoke MI, and managing and leading my team to support the Head of Sales and Business Development Managers (BDMs). I also collaborate with the Head of Sales and BDMs to improve the execution, processing and turnaround of contracts.

2. What are your duties?

I start every day paying particular attention to company objectives and targets. I act as support for our company's Sales team and communicate with Head of Sales to discuss operations as well as upcoming events and marketing campaigns. I also maintain and build relationships with customers, clients, senior leaders and colleagues. I assist in the commercialisation of business while sourcing opportunities for additional business. I identify training needs to develop competencies of staff, providing feedback, discussions and one-on-one meetings.

3. What do you find most rewarding about your role?

Although we are an extremely busy department, we work exceptionally well as a team. We look out for each other and communicate regularly. Being the confident and creative person that I am, I enjoy finding new ways to train and develop staff to shape their skills and progress.

4. How do you deal with challenges within your role?

With a background in Claimant Personal Injury claims, I am well placed to identify and meet the needs of our clients and ensure Speed Medical and our external business partners provide services that achieve our high level of joint business objectives.
I have the ability to effectively work with cross-functional teams to achieve objectives in a particular management style. In addition to this, I have the ability to recruit passionate people, directly oversee the daily activities of team members and manage a portfolio of services supporting the BDMs working alongside the Head of Sales.

5. What made you want to get into your current area of work?

Having worked in the corporate medico-legal industry for most of my working life, it seemed the natural path to take to understand the wider business objectives from a medical agency perspective and expand on my skills in another business area.

6. Where did you work before Speed Medical?

Before Speed Medical, I worked for a firm of solicitors as an External Medical Liaison Manager.
7. What has been the greatest moment of your career so far?

I secured a role in one of Manchester's prestigious law firms and assisted in the setting up and running of the Uninsured Loss Recovery department. I was promoted to a Litigation/Law Clerk and became the first non-qualified fee earner in the history of the firm to handle personal injury work. Two years later, I was promoted to Quality Control Manager and then promoted to Assistant of the Head of PI Department.

8. Tell us three interesting facts about you.
• My late father, who worked for a trade union, was always an inspiration to me in seeking justice and redress for innocent victims of persecution and harm. This brought me to my chosen profession, assisting innocent injured victims of accidents or assaults which can often lead to considerable hardship - physically, psychologically and financially. I have always been a giver and believe helping people is the greatest reward you can achieve.
• I have assisted a fundraising group called Melanoma UK for The Christie Foundation and my daughter and I worked at the annual charity ball which started in 2013.
• I enjoy cooking and am often asked to prepare menus for parties and supply the food.

9. What would you call your autobiography?

Ask Shirley about it!

10. If you were to win an all-expenses paid holiday, where would you go and why?

Perth, Australia. My younger sister, who has an identical twin, emigrated back in 2012 with her family, but her twin sister stayed in the UK. I also have an older sister, and a brother who resides in California but travels the world with a mission to save lives within the motorcycling community (Dave Moss Tuning https://davemosstuning.com/). It would be a dream come true for us all to meet up again and explore the outback together.
Find out more about our MedCo services here.