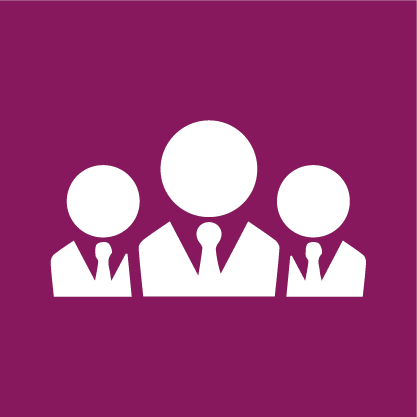 14 May 2019
Choose Speed Medical, Choose Alex
Our Business Development Support team has a variety of important responsibilities regarding MedCo, as they work closely with new instructing parties who wish to work with us for the first time. It's their role to bring these new parties on-board alongside our Business Development Managers, so they can work together to process their instructions and minimise delays. Today, we're interviewing Alex, our dedicated Team Leader, who has been with Speed Medical since 2014.
1. What's an average day of work like for you?
Honestly, no two days are the same! As the primary focus of the role is to act as support for our company's Sales team, our roles and responsibilities are ever-changing and depend on the needs of the business. As a department, we work from a centralised inbox – as well as managing our own inboxes – and we allocate specific tasks for the team as and when required.
2. What do you find most rewarding about your role?
Being instrumental in managing our customer panel by negotiating commercial terms, maintaining preferences and improving customer relationships are some of the most rewarding aspects of my role.
3. What do you find most challenging about your role?
Our industry is constantly undergoing changes with reforms and new legislations, so we continually need to adapt our processes with it. Business Development Support manages our instructing party and work source agreements which occasionally need to be updated on mass to accommodate changes in the law. As exercises like this are required on mass with tight time constraints, it can be challenging to manage and prioritise, but the Business Development Support team works closely together to combat this.
4. What made you want to get into your current area of work?
My entire career has been spent at Speed Medical, as I started in the Out-of-Hours department whilst studying at college. I then moved on to work within various operational departments for over three years which allowed me to understand the wider business objectives by processing the work that comes in from our suppliers. When the opportunity to join Business Development Support became available, I was ready to further expand on my skills as well as experience another area of the business.
5. What has been the greatest moment of your career so far?
In February of this year, I was promoted to Team Leader of Business Development Support – a role that I have strived for since joining the team. Whilst working towards this, I have been given the opportunity to play a key role in multiple projects that benefit the innovation and development of the commercial and operational side of the business. Alongside this, my role has evolved to encompass data analysis and reporting for our Sales team, with the most recent advancement including reports created using our new Customer Relationship Management software.
6. Tell us three interesting facts about you
I am an Ambassador for Crohn's and Colitis UK after being diagnosed with Crohn's disease in 2008.
One of my hobbies is competitive go-karting and I am a member at my local go-karting track.
I received an unconditional offer to study Law at Downing College, Cambridge.
7. What would you call your autobiography?
Along for the Ride
8. If you were shipwrecked on a deserted island, but all of your human needs – such as food and water – were taken care of, what two items would you want to have with you?
Gin… and tonic!
Find out more about our MedCo service here.