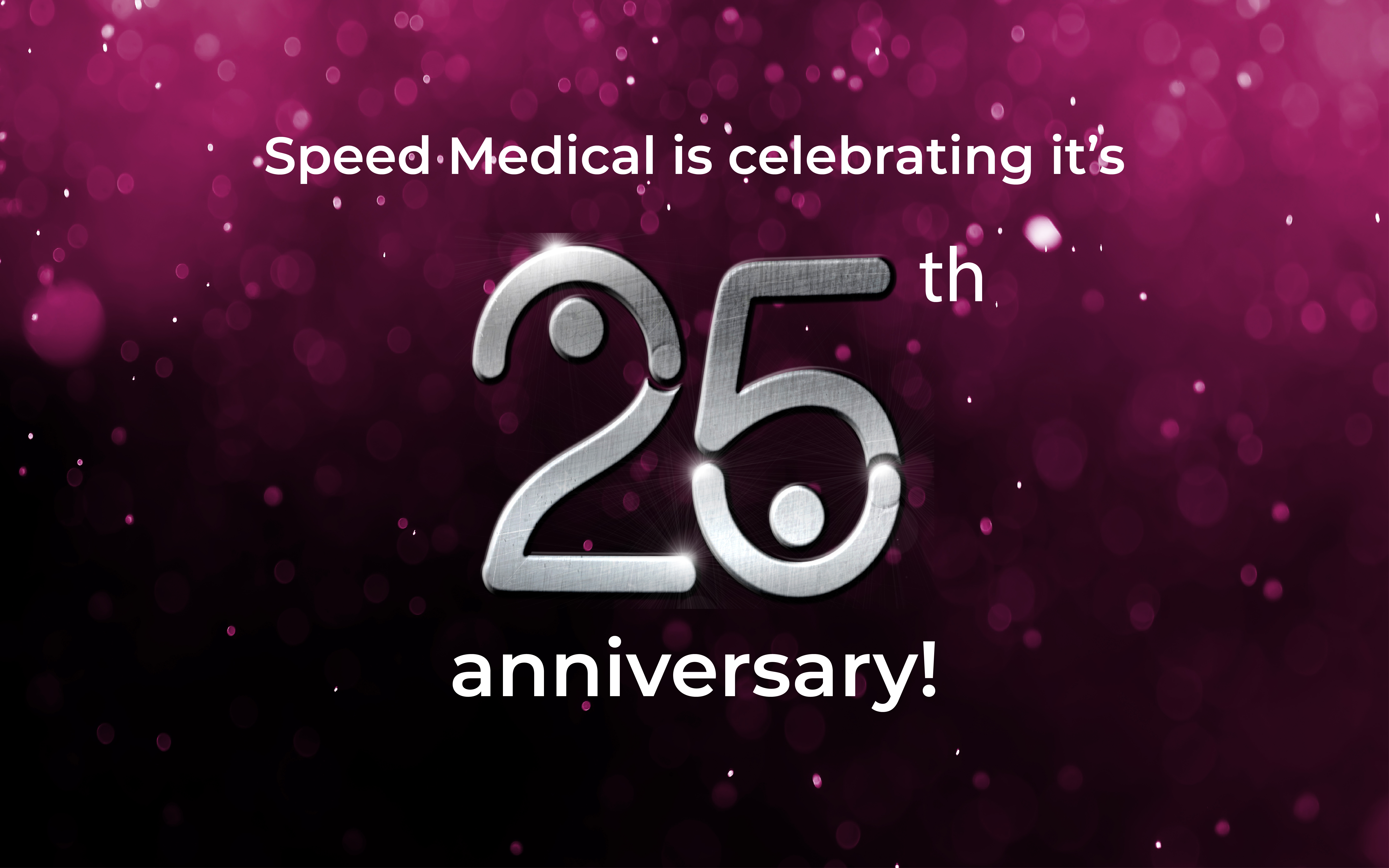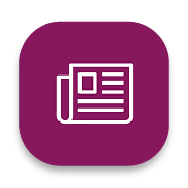 15 May 2023
Celebrating 25 Years of Speed Medical
We are thrilled to announce that Speed Medical is celebrating its 25th anniversary. Since our inception in 1998, we have provided a range of medical assessments and treatment solutions to our loyal customers and clients, and we're proud to say that we have become and still are a leading provider in the industry.
Over the past 25 years, we have grown and evolved, adapting to changing market conditions and technological advancements. We've continued to expand our services, our technology, and our panel of medical experts whilst establishing long term relationships with our clients along the way. Our success is a testament to the hard work and dedication of our employees and the unwavering support of our customers, old and new.
To celebrate this important milestone, we've looked back on the past 25 years to see just how much things have changed since 1998 when Speed Medical was established by a Lancashire based GP.
Growth from the start
A few years after the company was established, Speed Medical introduced its very own comprehensive rehabilitation service offering. The following year in 2004, Graham Pulford was appointed as Managing Director of our growing company. The same year, we welcomed Susan Henry as Operations Director and in 2005 Sam Hudson joined the team.
2006 was a big year for Speed Medical, and as our team grew, it was time to move into a bigger, state-of-the-art office in Chorley. As our headcount expanded, so did our technology, and in 2007, we implemented system-to-system electronic links with our clients to make things even more efficient. We also welcomed Caroline Arrowsmith to the company as Head of Sales.
10 years of Speed Medical
In 2008, we celebrated a decade of Speed Medical. We were now one of the largest independent providers in the medico-legal reporting market and were immensely proud of all we had achieved in 10 years.
In 2011, we decided it was time for a little 'face lift' and rebranded to better reflect who we had become as a company. The following year we launched new IT services to our customers and our panel to ensure things were as streamlined and efficient as possible. The same year, we implemented a brand-new clinical negligence service which we successfully launched to the market.
Speed's mission has always been to "lead the way by driving clinical quality, improving efficiencies and embracing the latest technologies to deliver an outstanding service." In 2012 we launched our expert and physio portal, ensuring we were working in partnership with our suppliers in delivering service and quality, staying true to our mission of welcoming new tech and enhancing efficiencies.
Awards and milestones
In 2014, we won the Investors in People Gold Award, an accreditation we proudly retain to this day. A few months later, we reached our millionth instruction, a huge accomplishment that we were incredibly proud of.
Over the next few years, we were awarded ISO 27001 for our commitment to data security, an accreditation as a Tier 1 MRO, and the Claims Innovation Award for 'Best Marketing Initiative' 2 years running.
Speed Medical Training Academy
In 2015 we introduced our in-house Training Academy complete with a designated training space, manager and team to ensure the highest quality training and development for our team.
To this day we provide training to all new and existing staff as we believe that investing in our people and their growth and development goes hand-in-hand with the highest quality
service for our customers and clients.
Expanding our services
In 2016 we added medical record collation and pagination to our list of services, and we didn't stop there. Over the next few years, we also added clinical negligence screening and management referrals, meaning our customers and clients could rely on us for every aspect of their medical journey.
Time for change!
By 2016, our office had begun to feel a little cosy, so we acquired an 8722sq ft contact centre which is still home to several our departments, including operations and expert liaison.
2017 saw Speed Medical launch a brand new, industry leading website with a focus on our broad range of services. We also welcomed our Speed Health team, who were previously located in Cardiff, to Chorley.
The following year in 2018, we launched our clinical advisory board (CAB) to promote clinical leadership, as well as being awarded ISO 9001 and Cyber Essentials Plus for our dedication to quality management, customer satisfaction, and cyber security.
The same year we continued to innovate using technological innovations to support our customers and clients in case progression by introducing MyMedical, a portal for clients to manage their appointments and medical information.
One of Speed Medical's core values is 'Customer First' and with that in mind, 2018 also saw us introduce case handling in complex and clinical negligence cases. We put together a dedicated team to listen to our customers and recognise the different requirements and the best approach needed for each case, meaning our customer's had a friendly and knowledgeable person to rely on during a potentially very stressful time in their life.
2018: Our 20-year anniversary!
We were delighted with everything we had accomplished and felt that 2 decades of success was worth celebrating in style, so arranged two huge parties that will be remembered for at least the next 20 years!
Awards and recognition
We were thrilled to receive the Medicolegal Provider of the Year award at the Eclipse Proclaim Personal Injury Awards in 2018. 20 years of hard work and dedication helped cement us as the true market leader! The same year, we also won the Torch Trophy Award.
In 2021, we won a British Claims Award as the Best Employer, and in 2022 we received an Engagement Excellence Awards for Engagement Team of the Year.
2020: COVID
When COVID hit, we worked quickly to transition our workforce to a fully remote based operation in only 2 days. We knew people would need us now more than ever and we worked round the clock to make sure we could continue to serve our customers whilst taking care of our team. We launched our staff portal, SpeedWay, to ensure our staff stayed connected, and quickly adapted to the virtual life.
We successfully navigated furlough, working in collaboration with our teams to utilise this lifeline as we continued to support our panel members and ensure the continuation of service to customers by working in line with the professional governing bodies.
COVID was tough but thanks to our incredibly strong team, we continued to grow even in such challenging times.
2022 - 2023
Fast forward 2 years and Caroline, Sam, and Sharon were all promoted to Directors of the company. We also launched our new website and proudly took part in and organised a number of charity events.
Last September, we were thrilled to be shortlisted for Medicolegal Provider of the Year and Rehab Provider of the Year at the Claims Media Personal Injury Awards, and in November, we went on to win the Engagement Team of the Year Award at the Engagement Excellence Awards.
Looking back on the past 25 years fills us with pride and we look forward to the next 25 years with excitement and motivation as we continue to innovate and grow, always with our customers at the forefront of our minds. Here's to another 25 years!