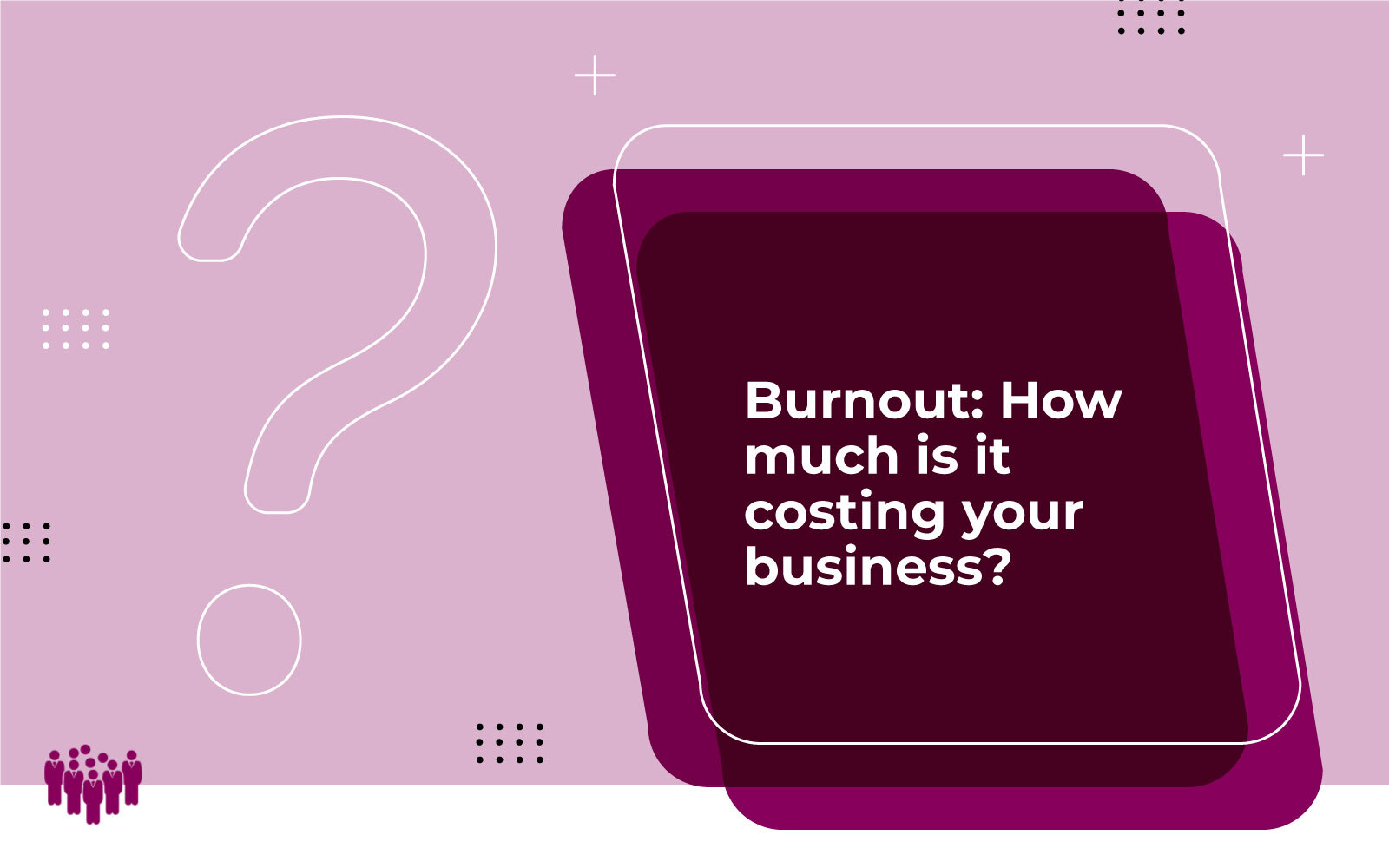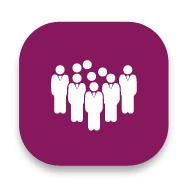 22 Jun 2022
Burnout: How much is it costing your business?
Exhausted. Overwhelmed. Anxious. Stressed. Defeated.
These are all symptoms of burnout – a condition affecting over half of the workforce according to a survey recently conducted by Forbes. The NHS describes burnout as "emotional, physical and mental exhaustion caused by excessive and prolonged stress," and is generally related to high pressure within the workplace.
"The fallout from workplace stress has a huge impact on global well-being as well as on our overall economy," says the World Health Organization who describe burnout as a "modern-day health epidemic."
So why are so many people at breaking point, and what can be done to avoid burnout?
First off, burnout can affect anyone. It doesn't just affect CEOs and company directors with the weight of an entire business on their shoulders. Anyone can be affected by burnout and, as well as absenteeism, it can lead to employees having trouble focussing and completing their daily tasks, and becoming withdrawn and unmotivated at work.
During the pandemic, when healthcare workers were pushed to the absolute limit, working long shifts in full PPE and seeing the people they were caring for get sicker and sicker, burnout became a massive problem for the NHS. Day after day, nurses, doctors, and frontline health professionals were fighting a war they felt like they'd never win, leading to over half of nurses thinking about or planning to quit their jobs by the end of 2021.
Working from home can contribute to burnout
According to an article by Forbes, burnout can affect people physically as well as mentally. "Burnout is known to cause a litany of physical and mental conditions: high blood pressure, heart disease, obesity, a weakened immune system, anxiety, depression, and cognitive decline."
Since more people began working from home, burnout has been on the rise and although there are many pros to being able to work remotely, feelings of isolation, the inability to disconnect from work after hours, and lacking inspiration and support from peers can all lead to feeling burned out and completely overwhelmed.
And people with burnout cannot work to their full capability.
The Cost of Burnout
Burnout costs companies a huge amount of money annually. Estimates range from £700 million to upwards of £56 billion a year due to employees being too stressed to go to work, with burned out employees 63% more likely to take a sick day, or too disengaged to do their jobs effectively, costing the company around 34% of the employees annual salary.
Burnout Can be Prevented
Burnout is a preventable condition, and organisations can put things in place to avoid their employees reaching their limit and becoming burned out.
A LinkedIn article recently stated that creating psychological safety, identifying the issues that exist, discussing solutions and implementing them are great ways to support the mental wellbeing of your workforce.
Ensuring employees are in a safe space, with a manageable workload and a supportive team around them, will help create an environment in which they can thrive. Cultivating a space where they feel they can speak up and talk to someone if they are beginning to feel overwhelmed is also key and allowing team members to say "I'm at full capacity and can't take on anything else right now" is crucial to them not feeling completely overwhelmed and unable to cope.
Burnout affects individuals greatly but is something that can be avoided if employees feel safe and taken care of. Businesses are beginning to realise that burnout is not only making their staff sick but is costing the company a lot of money and affecting overall productivity. Taking steps to ensure the physical and mental wellbeing of staff is something that all organisations need to do. It's simple; take care of the employees that are driving your business forward.
Speed Medical offers an expansive range of mental health services for corporates and SMEs looking to offer support to their employees. From cognitive behavioural therapy and neuro-psychological assessment to counselling and EMDR (eye movement desensitisation and reprocessing) we can provide the help your team members may need in order to feel their best and thrive at work. Get in touch today and talk to our team for more information.