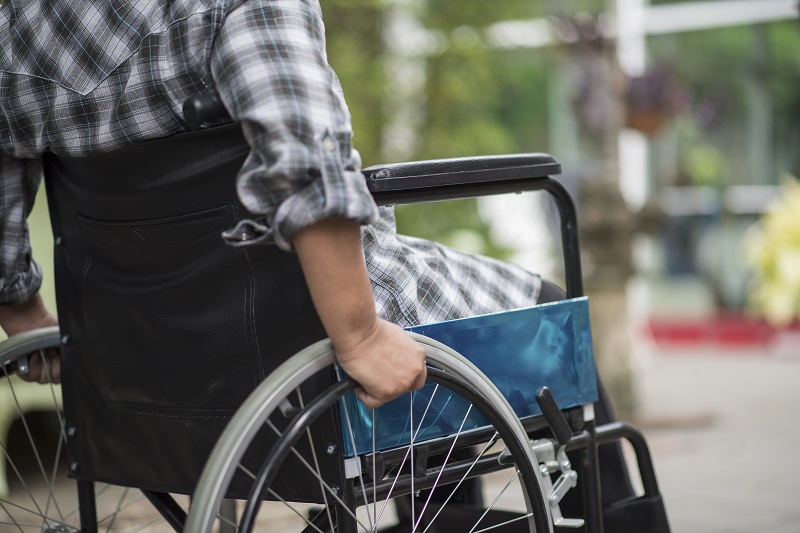 13 Dec 2017
A Kind Christmas with SIA
In the spotlight this week…Spinal Injuries Association! We're delighted to share the great work of SIA and how they make a difference during the festive season…
"We are the Spinal Injuries Association. For over forty years, we've been at the forefront of providing advice and support to spinal cord injured (SCI) people, following an injury or diagnosis and for the rest of their lives. We passionately believe that those with SCI have an absolute right to lead a fulfilled and independent life, playing a role in society, and contributing how they choose.
Today the need is as great as ever; in the UK more than 1,000 people a year experience SCI and there are around 40,000 people living with SCI. There is no cure but we know that with appropriate support and advice, people with SCI can lead fulfilling and independent lives. Living at home independently, being in work, and playing a full role in family life are all possible. But for some that's not easily achievable and advice and support are needed. For many, discrimination and hostility still exist including, for example, the fight for a suitable care package or the difficulties faced by at least 30% of people with new injuries who don't visit a NHS Spinal Cord Injury Centre for specialist rehabilitation.
We show people that they are not alone in their disability. Our Peer Support Officers – who all have personal experience of SCI – provide hope and support to people with SCI as they adjust to the new challenges of everyday life. Our Freephone Advice Line provides support on issues such as bladder and bowel management, house adaptations, or accessible holidays. Our Public Affairs Team campaigns for change and fairness – such as ensuring that everyone injured has access to a specialist NHS Spinal Cord Injuries Centre, or protecting people's rights to suitable care.
We currently have approximately 10,000 members of which 7,100 have a SCI. More than 50% of our staff and 80% of our trustees are SCI. The daily experiences of our members – concerns, challenges and aspirations – drive our vision for a fulfilled life for everyone affected by SCI.
This Christmas over 450 spinal cord injured people in Spinal Cord Injury Centres across the UK will be spending the festive season away from home. We're making it our mission to send some Christmas cheer to those that need it, by sending a Christmas card with a kind message or getting festive with your fundraising to make sure Santa checks you off his 'nice' list."
Find out more about how you can support SIA and their amazing work here.
Also, don't forget to give them a follow over on Facebook & Twitter and tweet using #FestiveSIA to get involved this December.