Testimonials
What our clients say
As a market-leading medical reporting and rehabilitation provider, Speed Medical has an impressive shelf of accolades. Not only have we been awarded Investors in People Gold until 2020 and Medicolegal Provider of the Year 2018, we also hold an overall 'excellent' 54 NPS score for our Rehabilitation offering* – so it's safe to say we deliver a truly unrivalled service. Above all, we're proud to have so many happy clients, so we let them do the talking instead. Read our testimonials below.
*Based on survey results from June 2019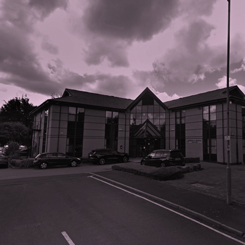 Michael W Halsall Solicitors has worked with Speed Medical for over 15 years. During this time, I have found them to provide a fast, friendly and efficient service in relation to all our Medico-Legal needs. Their staff have the requisite skills, knowledge and experience at all levels and are able to advise appropriately in relation to both simple Medco instructions and also more specialist/complex matters. The Speed Medical case handlers are always extremely polite and eager to assist our staff. Speed Medical offers an extensive range of services which is supported by a nationwide panel of medical experts. If a medical expert is not available, their recruitment department are extremely efficient and ensure the expert is recruited to their the panel expeditiously. Our dedicated account manager is extremely helpful and is in regular contact with us to obtain feedback, proactively handle any queries and also keep us updated of anything relevant that is happening at Speed Medical.
Andrew Simcott, Director, Michael W Halsall Solicitors Ltd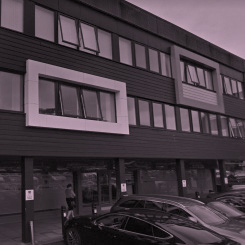 "We were drawn to Speed Medical by their commercial 'can do' approach to service delivery which led to the total integration of our IT systems, a one touch claims handling process, automated management information and billing."
Andy Whatmough, Managing Director, S & G Response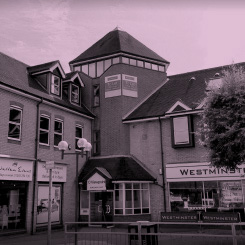 "Initial contact is always professional and queries can be dealt with immediately, however, if this is not the case a call back is received very promptly."
Kerry Huggins, Operations Manager, Hill & Abbott Solicitors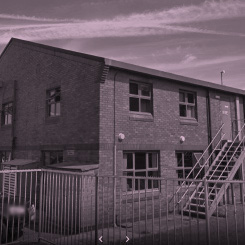 "The Liaison team has been really wonderful in getting some experts who I have requested recruited onto the panel and been great to deal with, always keeping me updated and letting me know what the position is."
James Tomlinson, Carpenters Law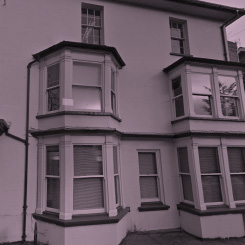 "I have used Speed Medical for many years and have always been impressed with their service. Their dedicated team are professional, knowledgeable and easy to work with. Top class service."
Christopher Livingstone, Holmes & Hills Solicitors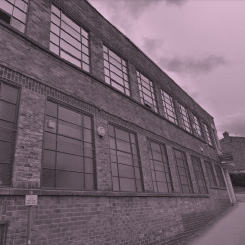 "We have been working with Speed Medical for several years using different types of expert. There are many reasons for this; we have found that their coverage for experts is excellent, and this is not just for GP experts but the more complex and high end experts also."
Craig Fisher, Associate Director, Thorneycroft Solicitors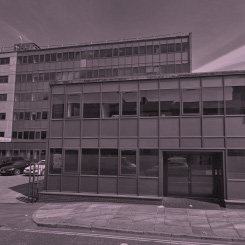 "I've found Speed Medical are more approachable by telephone i.e. they will take calls, refer as appropriate and generally source the most appropriate expert in the more obscure fields."
David Horwich, Managing Director, Horwich Cohen Coghlan Solicitors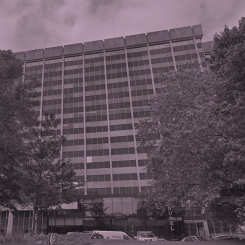 "Speed Medical provide a first class service to our clients which is very important to the team at Admiral Law. The service levels are fantastic with swift appointments and detailed reports which enable us to process clients cases efficiently. Speed are great with communication and provide our case handlers with as much information as requested. We enjoy our relationship with this great company."
James Cross, Claims Manager, Admiral Law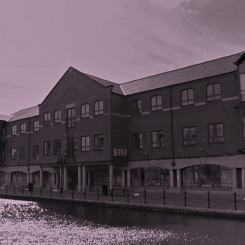 "Having worked with Speed now for over 10 years it has been wonderful to watch the organisation grow and develop into an industry leader. Their staff are approachable, down to earth and always eager to help. No request is ever too difficult to source, and their coverage and Expert specialisms are second to none. As a B2B fit, it's pretty perfect!"
Kate Sweeney, Partner & Head of Injury Department, Stephensons Solicitors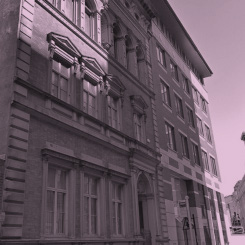 "I have worked with Speed personally for over 15 years as a trusted provider of medical reports, physiotherapy and diagnostics. They have always provided a professional and personal service and we continue to enjoy a strong relationship with them. Speed are a trusted agency and one we are proud to support."
Andrew Dow, Legal HD Ltd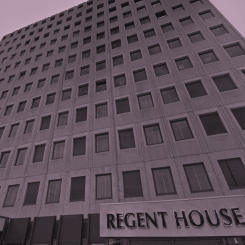 "I have always found it a pleasure to deal with Caroline, Steve and all at Speed Medical. Despite their size Speed manage to provide a friendly and client focused service. They are able to adapt their systems and provide a bespoke service to Bakers Solicitors. This combined with the fact that they are cutting edge with technology means that I would highly recommend their services to anyone in the personal injury industry."
Keith Bishop, Operations Manager, Bakers Solicitors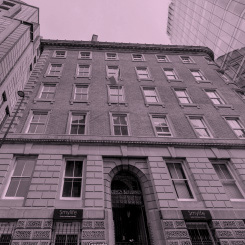 "Working with Speed Medical was a natural choice for Virtus Law Ltd. The extensive range of services they offer is excellent. Our clients greatly benefit from the early intervention physiotherapy that they provide and the competitive rates are rarely challenged by insurers. The staff at all levels are always extremely polite, well informed and eager to assist."
Rossanna Schurink, Principal Solicitor, Virtus Law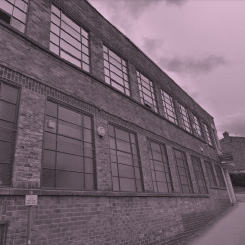 "Thorneycroft Solicitors have worked with Speed for many years, in this time I can honestly say that my own experience and certainly that of Thorneycroft's fee earners is that the service is first class. They provide personal and professional service and nothing is too much trouble. All cases dealt with by Speed despite complexity are dealt with efficiently and it is evident the staff have first class knowledge and experience."
Rachel Stow, Managing Director, Thorneycrofts Solicitors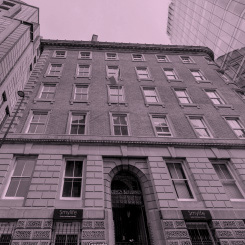 "Speed employees understand the industry and the requirements of instructing solicitors which ensures we provide our client's with an top class service. Our account manager is extremely helpful and regularly touches base with us to obtain feedback and to keep us updated in relation to any changes within Speed Medical. Speed Medical is a respected medical agency within the industry, we would not hesitate to recommend their varied services. Top marks for Speed Medical!"
Rossanna Schurink, Principal Solicitor, Virtus Law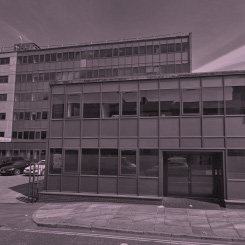 "I've needed their help these last few weeks on an inherited caseload – all protective proceedings, all with limited or general stays – and they have both been absolutely fantastic. They have jumped on everything that is urgent and kept me updated at every step. I've worked with Speed for years and the work ethic and professionalism of both women are exactly why Speed are always my agency of choice. It is a pleasure to work alongside them."
Toni Wilkinson, HCC Solicitors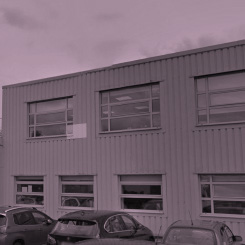 "We have full confidence and complete peace of mind that Speed will provide the best service and care that our clients and ourselves demand. They are efficient and are rightly regarded as a market leader in their industry."
John Kushnick, Managing Director, Garvins Law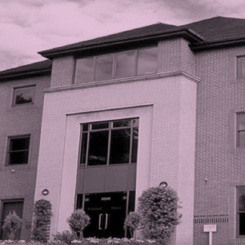 "We have so far been very impressed with the service received from Speed Medical. They are extremely organised and it is nice to get a bespoke service and not just a 'one size fits all' response. The Business Development Manager, Katie Lynch, actively tries to find solutions to any minor hiccups that may arise and I can only see our relationship with Speed going from strength to strength."
Claire Kirwan, Partner, Blythe Liggins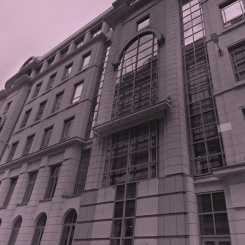 "I have used various medical agencies during my time as a Clinical Negligence Solicitor and Speed Medical have always been the best of the bunch. There is a wide pool of panel experts to choose from and the Expert Liaison Team are always happy to recruit a particular expert onto the panel if they are not already on there. The medical reports are returned in a timely fashion and Speed are always helpful with liaising with the experts on points of clarification and addendum's. The service provided does not stop at medical reporting. Speed's assistance throughout the case (dealing with conferences, expert's diaries, joint meetings and statements) is invaluable and certainly lightens the administrative workload that comes with running a busy Clinical Negligence practice. As well as the front line staff that you speak to, often on a daily basis, management are equally effective at listening to their clients and adapting their service to meet the needs of individual Firms and practitioners."
David Khamo, Universa Law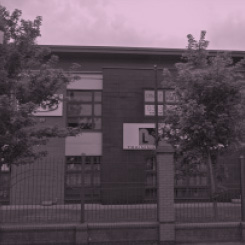 "Having used a variety of Speeds services over many years, I have always found them to be professional, knowledgeable and consistent in basically getting things right first time, everytime. I wouldn't hesitate in recommending their services."
Peter Adlard, Head of Legal Operations, Hebble Law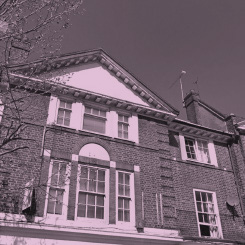 "It's great to know that when working with Speed Medical, whether it's a MedCo case or a Complex Case, they will have the right expert close to my client every time. I'm always confident that every instruction I send will be actioned in the best way possible for me and my client. Speed Medical's client focused approach to all cases fits perfectly with how we work. Working in partnership with an agency that has an abundant understanding of the industry and the work we're doing helps us to provide our client's with the service we pride ourselves on.
Joanne Russell, Senior Solicitor,, Mansfield Solicitors & Advocates Ltd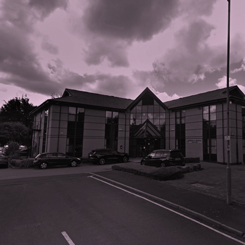 The service that I received from Speed Medical was exemplary from beginning to end. Not only were they able to provide the required expert with appropriate experience and specialism at extremely short notice, but they also even managed to accommodate a pre-existing appointment date and time to assist the claimant. If that was not enough, the report was provided ahead of schedule, which took a considerable amount of pressure off me. Having a dedicated case manager who not only had a detailed knowledge of the case but was approachable and friendly simply made the whole process seamless. Thank you.
Clare Cheetham, Associate, Crawford & Company Legal Services Limited