Pathology Services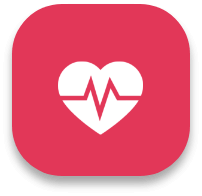 A professional collection service and efficient turnaround of results
Our nationwide panel of nurses will travel to a location to suit, including home addresses, to undertake the sample collection. Following collection, we will return the sample to either yourself or forward onto our laboratory partner for review.
We understand that each client will have different requirements therefore, in addition to standard samples, we can build bespoke sample profiles to support your individual requirements. We will undertake all or part of the service and where required will provide all consumables and analysis.
Working in partnership with Nationwide Pathology, we provide a full range of sample testing to:
Support employee health and wellbeing packages and days,

Identify factors that may affect job applications,

Identify factors that may affect insurance policy applications,

Or following a recommendation during an assessment.

Our laboratory partner
Nationwide Pathology is a UKAS accredited, private commercial pathology company delivering quality assured and timely sample testing across the UK. Committed to maintaining continuous high standards, they are registered with various NEQAS schemes and hold an ISO 9002 accreditation.