Our Experts
Our Nationwide Expert Panel
With over 21 years in the industry, we know what our clients expect from our dedicated experts. Knowledge, experience and specialist qualifications come as standard with our hand-picked nationwide panel.
We're committed to continually adapting to meet the ever-changing market and legislative requirements. Operating a proactive approach to managing service delivery along with our dedication to quality ensure that all of our panel experts are of the highest calibre.
With almost 5,000 medical experts across the UK, covering all disciplines, we're able to offer convenient appointment dates and locations for all clients.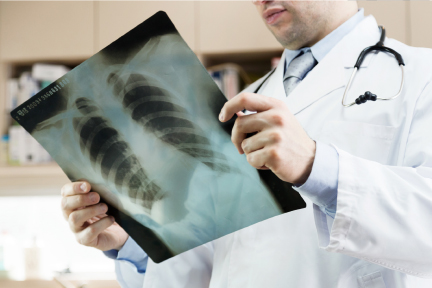 Stringent Recruitment and Quality Checks
Before joining our expert panel, copies of qualification and appropriate registration certificates are mandatory. Further assessment of the expert exposure, experience and success is carried out along with measuring their knowledge of the Civil Procedure Rules. We pride ourselves on delivering a panel of experts who are not only reliable but are eminent within their field.
Once on the panel, experts are confirmed on a monthly basis for fitness to practice via the GMC decisions circular, as well as an annual update of CVs and insurance details.
"I have worked for Speed Medical for 3 years providing clinical negligence screening reports and GP expert witness services. I have always been impressed by the efficiency and professionalism of the staff. They have been incredibly helpful in adapting their communication systems to meet my needs and are always approachable, friendly and flexible. Never has a company been more deserving of the soubriquet 'Nice people to do business with'." - Dr Laurence Knott, GP
"We have worked closely Speed Medical for a number of years, during which time they have become a trusted partner of the Total Physiotherapy Group. In our experience they provide an exceptional level of customer service, supported by a market leading IT platform. Colleagues at Speed Medical are always on hand should we need support; our relationship is truly collaborative." - Jamie Bell PhD, MSc, MCSP, Clinical & Commercial Director, Jamie Bell & Total Physiotherapy
"It's been a really refreshing change working with Speed Medical. I instantly felt part of the team and very supported. The financial benefits are great and weekly pay is an advantage too. The work is interesting, enjoyable and flexible, and fits easily around my family life. Training is efficient and help is always at hand. The positive feedback has really boosted my confidence and I feel appreciated in my work. I enjoy working from home and the excitement of a new challenge. I feel happy at work!" Amanda Rodger, Registered General Nurse