Clinical Advisory Board
As part of our real dedication to quality and excellence and driven by a directive to place a clinical governance culture at the heart of Speed Medical's service delivery, we have invested heavily in the creation of our in-house Clinical Advisory Board.
Our Clinical Advisory Board (CAB) consists of a panel of eminent hand-picked clinical experts who are highly experienced in their field as well as the Medico-Legal world with years of hand-on experience. The CAB serves to promote clinical leadership and engagement in the continuous development and delivery of Speed Medical's governance, clinical and quality strategies.
Delivering exceptional quality is the goal in everything we do. Our Clinical Advisory Board supports and benchmarks our extensive expert panel, ensuring they are continually delivering the outstanding level of service and client care outlined in our Clinical Governance Framework.
Our experts and staff are our most valuable resource – by investing in them, we're investing in you.
"I fully appreciate your initiative to review my reports and give feedback following a complaint from the solicitor. It was an excellent and productive meeting yesterday with very good feedback from all of you. I will implement these changes with immediate effect to my methodology, examination, review of medical records and opinion."
– Consultant Orthopedic Surgeon
Meet our Clinical Advisory Board Members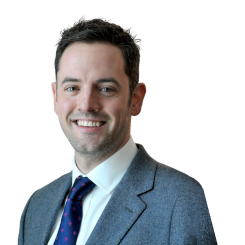 Dr Dan Bunstone
Chief Medical Officer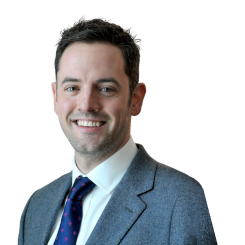 Dr Dan Bunstone
Chief Medical Officer
Clinical Director for one of the Warrington PCN's and Vice-Chair of the local provider Alliance, Dr Bunstone has significant experience in both the Public and Private Sector.
Dr Bunstone is the lead GP of a practice in a high growth area of Warrington. The practice serves a population of around 7000 patients and has grown rapidly within the last two years. Under Dr Bunstone's directive, the surgery now delivers remote consultations including through video link, with an innovative model of care enabling patients a variety of different options to access health care.
Dr Bunstone is Chief Medical Officer at Push Dr and has been in role since May 2018.  He is tasked with the delivery of a safe and effective service for patients, in line with Push Doctors vision of excellent patient care.  He has led on the delivery of a robust governance and audit system for the organisation, along with a clear clinical support programme to minimise unwarranted clinical variation. 
Having worked closely with the team at Speed Medical since 2015, in his role as Chief Medical Officer, Dr Bunstone has been instrumental in maintaining a high quality of experts on the panel. Leading the regular audit of reports, he is able to support experts to deliver excellence. He is also responsible for identifying experts that may not be meeting the high standards that Speed Medical requires, working collaboratively with the expert to always strive for better. Dr Bunstone plays a pivotal part in providing support to members of our expert panel. 
As Chief Medical Officer at Speed Medical, Dr Bunstone plays a key role in guiding the direction of the Clinical Advisory Board who form part of our clinical support team.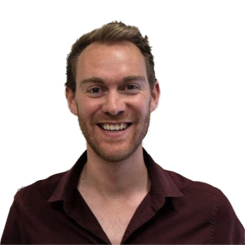 Andrew V. Cuff
Consultant Physiotherapist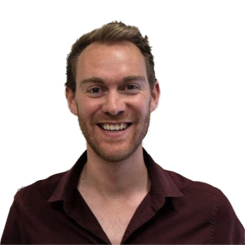 Andrew V. Cuff
Consultant Physiotherapist
Having worked with the NHS and in private practices as a Specialist Musculoskeletal Physiotherapist, Mr Andrew V. Cuff became the youngest Advanced Physiotherapy Practitioner (APP) in the country in November 2015.
Andrew qualified from Oxford Brookes University with a First-Class Honours degree in Physiotherapy and has an MSc in Physiotherapy from Sheffield Hallam University, where he finished at the top of his class.
Andrew's clinical specialism is in the management of upper limb conditions, especially complex shoulder presentations. As a clinician, he is renowned both nationally and internationally for the treatment of persistent shoulder and elbow pain problems, particularly where the pain has not responded to previous treatment.
Alongside clinical practice, Andrew has been consistently published in the field of musculoskeletal medicine and is regularly invited to present his work at national and international conferences.
In 2018, Andrew was awarded an ACORN PhD Studentship from Keele University based in the Arthritis Research UK Primary Care Centre within the Research Institute for Primary Care and Health Sciences.
With the patient at the centre of the journey and all decisions, his core focus is on always delivering best clinical practice guided by evidence.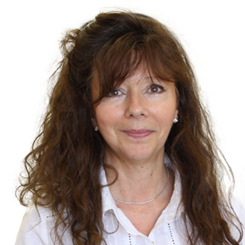 Dr Alison Hoskins
Consultant Clinical Psychologist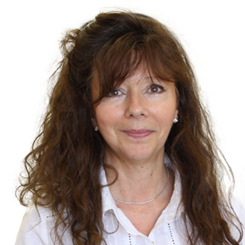 Dr Alison Hoskins
Consultant Clinical Psychologist
Dr Hoskins studied Psychology and then Clinical Psychology at Plymouth University, qualifying in 1990. Following this she worked within the NHS as a Clinical Psychologist in a Mental Health resource centre for adults and elderly users. She had a range of responsibilities within a multi-disciplinary team, including inpatient and outpatient assessment and treatment of adults and elderly presenting with Mental Health Disorders. Dr Hoskins was also responsible for the training of other disciplines in psychological matters and liaison with GPs.
Alongside her NHS work, she started a private practice in 1992 and began carrying out medico-legal assessments as well as psychological treatment with adults and children. After completion of her Family Therapy training in 1993 and whilst working for the NHS, Dr Hoskins ran a Family Therapy clinic.
In 2000, Dr Hoskins set up Psycholegal Experts Ltd, a Psychology Consultancy, and is Clinical Lead for the nationwide network of Clinical Psychologists and CBT therapists who carry out medico-legal assessments and psychological treatment in the areas of Personal Injury and Occupational Health.
Dr Hoskins brings her professional knowledge and expertise to the Clinical Advisory Board to promote sound clinical practice related to psychology in the network of clinicians.
Qualifications: BSc DClinPsy DipFamTh CPsychol AFBPsS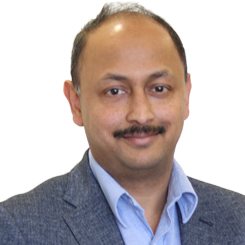 Mr Nikhil Shah
Consultant Trauma and Orthopaedic Surgeon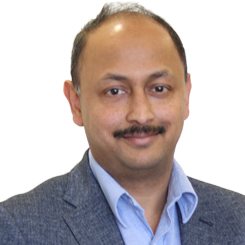 Mr Nikhil Shah
Consultant Trauma and Orthopaedic Surgeon
Mr Shah is a consultant at Wrightington Hospital, a high volume specialist orthopaedic Centre of Excellence where the Charnley total hip replacement, one of the most successful hips in the world was pioneered by Sir John Charnley in 1962.
Mr Shah has a special interest in complex trauma and the sequelae of trauma, especially in relation to Pelvic and Acetabular Fractures.  He works as part of the regional specialist North West Pelvic Acetabular Surgery Service and performs this type of surgery in various adult and children's major trauma centres in the North West. His elective interest at Wrightington is dealing with hip and knee joint replacement surgery, especially the revision of failed joint replacements, for which Wrightington is a renowned regional centre.
He has a keen interest in training and teaching. Mr Shah works as one of the Fellowship Coordinators for specialist trainees who wish to obtain advanced lower limb fellowship training in orthopaedics. He has also been the Educational Secretary for the British Indian Orthopaedic Society from 2015 onwards. Mr Shah has held the position of Clinical Director for trauma here from 2010-2012.
Due to his passion for continuous clinical development, Mr Shah is committed to the delivery of training and teaching. He participates as Faculty on various National and International courses and meetings, such as fracture treatment courses run by AO UK (the leading trauma education organisation in the world).
As one of the overseas founder members of the Association of Pelvic Acetabular Surgeons in India, Mr Shah regularly conducts training courses and cadaveric/surgical workshops. These workshops are valuable in the training of young surgeons in India who wish to learn pelvic and acetabular surgery as well as joint replacement surgery.
Mr Shah has previously worked as a panellist member of the MPTS (Medical Practitioners Tribunal Service) which is the adjudication service for UK doctors. He is also actively engaged in clinical research and has published articles and book chapters in various journals and textbooks.